Highlights

Bakkt Holdings, Inc. (NYSE: BKKT) stock rallied after the news of its partnership with Mastercard Incorporated and strategic alliance with Fiserv Inc.


Coinbase Global Inc (NASDAQ: COIN) stock gained 16% YTD since its NASDAQ listing in April 2021.
Bakkt Holdings stock rose 192.56% YTD.
Bakkt Holdings, Inc. (NYSE: BKKT) stock skyrocketed by more than 234%, while Coinbase Global Inc (NASDAQ: COIN) shares jumped over 8% at the market close on Monday.
The BKKT stock traded at US$30.60, and COIN was priced at US$325.54 at 4 pm ET.
Bakkt Holdings Inc.
The stock jumped after announcing its partnerships with payments solutions provider Fiserv Inc. and Mastercard Incorporated.
Bakkt's collaboration with Fiserv will enable consumers to trade in diverse crypto assets.
It will also allow businesses to explore new options for B2B and B2C transactions in crypto assets through digital wallets.
The company also announced a partnership with Mastercard. Bakkt, in cooperation with Mastercard, will offer cryptocurrency services like buying, selling, and holding digital assets.
It will also enable the issuance of branded crypto debit and credit cards.
It will help Bakkt extend its crypto-as-a-service to partners, while Mastercard will integrate crypto in its loyalty solutions.
Bakkt plans to announce its third-quarter results on November 12.
Also Read: Top 7 REITs with over 50% YTD returns to explore
The Georgia-based Bakkt Holdings was launched in 2018. It is a marketplace for digital assets. On this platform, customers can buy, sell, store, spend, and redeem digital assets. In addition, consumers can use Bakkt App for transactions and earn loyalty incentives.
The technology company has a market cap of US$1.29 billion. The stock has traded in the range of US$22.56 and US$8.00 in the last 52 weeks. The stock closed at US$9.15 on Oct 22, 2021.
Also Read: Six investment myths one should stop assuming about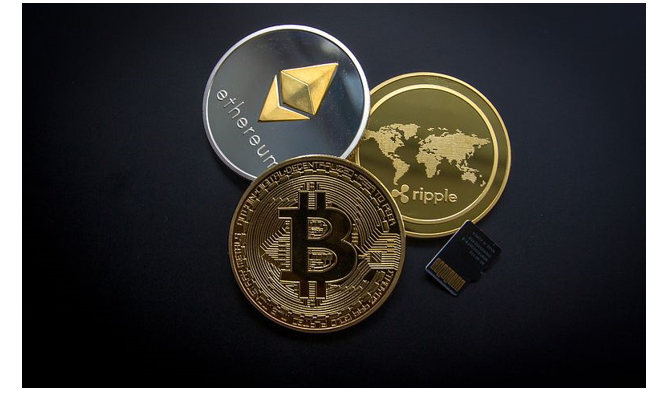 Source – pixabay
Also Read: Kimberly-Clark revenue up 7%, OTIS raises 2021 outlook
Coinbase Global Inc (NASDAQ: COIN)
The stock rallied on Monday for no apparent reason. It will declare its third-quarter results on November 9. For the three months ended June 30, 2021, Coinbase reported US$2.2 billion in revenue compared to US$186 million in the June quarter of 2020.
The net income per common share diluted was US$6.42. The total net income was US$1.6 billion compared to US$0.032 billion in the corresponding quarter of the previous year.

Also Read: 7 hot S&P 500 companies that gave over 30% return in 3 months
Its retail monthly transacting users (MTUs) increased by 44% to 8.8 million in Q2, 2021, from the previous quarter, while its verified users were 68 million.
The Wilmington, Delaware-based Coinbase is a cryptocurrency exchange platform. It was founded in 2012. Its current market capitalization is US$85.45 billion. The stock's 52-week highest and lowest trading prices were US$429.54 to US$208.00, respectively.
The stock closed at US$300.84 on Oct 22, 2021.
Also Read: Community Bank's (CBU) Q3 profits up; Lennox (LII) narrows guidance
Bottomline
Various cryptocurrencies, including other crypto assets, are gaining traction after the ProShares Bitcoin Future ETF launch in the US last week. Crypto enthusiasts will now have an opportunity to gain exposure to Bitcoin which otherwise wouldn't have been possible for some due to its high price. However, investors should evaluate the companies carefully before investing in cryptocurrencies or stocks.