Summary

The Central Bank Digital Currency (CBDC) are not going to be like cryptocurrencies with a high volatility rate.
The CBDC would be issued and backed by the country's central bank and won't have a decentralised blockchain.
Each CBDC will have a unique serial number like fiat currency to avoid fraud and illegal activities.
The worldwide crypto market is growing at the fastest pace than ever before, and the Covid-19 pandemic has sparked discussions among countries and central banks on whether they should issue digital currencies of their own.
The cryptocurrencies had a difficult journey with hundreds of controversies from the beginning and the main reason is the lack of central control and this is the reason government globally are afraid of it. Countries around the world believe the cryptocurrencies are associated with various illegal activities such as terrorism, money laundering, and illicit product purchase.
A digital currency is equivalent to bitcoin, Ethereum or other cryptocurrencies with a slight difference that they would be issued and backed by the country's central bank and won't have a decentralised blockchain.
Also read: Why Nigerian Government Is So Concerned About Bitcoin
Thousands of years ago, China introduced paper currency. Even now China took the lead in developing its own digital currency and launched it in April 2021. The China's digital Yuan is controlled by its central bank, which will issue the new electronic money, and will give its government a new tool to monitor both its economy and its people. China's central bank has already conducted massive trials in major cities such as Chengdu, Shenzhen, and Hangzhou.
Why Opting for Digital Currencies
As we know that the interest in cryptocurrencies has increased at a fast pace and has gone up multifold due to the Covid-19 pandemic as there has been a significant shift from the use of physical cash to other alternative payment methods or unregulated cryptocurrencies.
The bitcoin prices touched it's all time high of around US $65,000 in April 2021, a massive spike of over 450% in just six months with an increase in prices of other cryptocurrencies.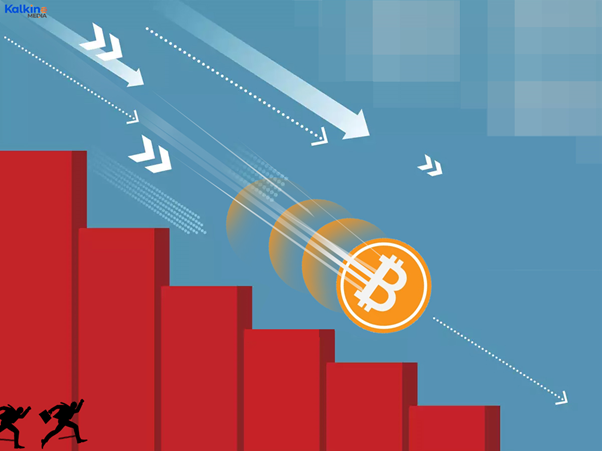 Copyright © 2021 Kalkine Media
The bitcoin and other cryptocurrencies are not controlled and issued by any central bank or country. So, the governments of various countries want to introduce their own digital currencies that they can control and overcome the illegal activities associated with it. Major economies and central banks are looking for apt ways to launch their own digital version of cash that can be convenient to use, is trusted and widely available to people for making transactions.
The popularity of digital currencies can reduce the use of traditional form of money issued by central bank and pose a threat to policy makers' ability to transmit monetary policy.
The Central Bank Digital Currency (CBDC) are not going to be like cryptocurrencies with a high volatility rate, but it will be just the digital version of fiat currency and will be covered by tangible assets, currency reserves or any other form of monetary reserves. Each CBDC will have a unique serial number like fiat currency to avoid fraud and illegal activities and it will be the part of money supply.
UK's Digital Currency
Many countries are mulling to develop or are developing their own digital currencies and the latest one to join the league is the UK. British authorities are exploiting the possibility of creating a new digital currency known as Britcoin.
Also read: Britcoin or Bitcoin: Which one is UK's future currency?
Earlier, UK Chancellor Rishi Sunak formed a team with the Bank of England and the UK Treasury to look into the proposal. But he clarified that the Central Bank Digital Currency (CBDC) can't replace the cash, but they would coexist. The idea is to boost the economy during financial crises by paying Britcoin into customers' accounts.
However, Sunak was criticised because of this move as it could lead to greater financial instability and make it harder to regulate the economy. To which, Sunak said the CBDC will allow the UK to adopt cutting edge innovation and technology in financial services, and therefore, it's crucial to understand the wide-ranging opportunities and challenges it could bring it with itself.
Also read: Bitcoin vs Ethereum: Their journeys so far
Countries Working On Their Own Cryptocurrency
Many countries have either resorted to launching their own national cryptocurrencies or have at least started thinking to work on it. Here is the list:
Dubai (UAE)
Cryptocurrency name- Emcash
In 2017, Dubai launched the world's first state-baked cryptocurrency known as Emcash, which would make it the world's first blockchain-driven administration. These run on their own built blockchains and can be used for government as well as non-government services, such as school fee, money transfer, utility charges and much more.
Venezuela
Cryptocurrency name- Petro
Venezuela is the second country to launch its own digital currency known as Petro that was launched in February 2018. It is claimed to be backed by the country's oil and mineral reserves and is deliberated to supplement Venezuela's plummeting Venezuelan Bolivar currency. The country wants to use Petro to access international financing in the future.
Estonia
Cryptocurrency name- Estcoin
Estonia, a country in Northern Europe announced to launch their own digital currency on Ethereum in August 2017. But it has not been able to release it yet. Estonia wants to launch the cryptocurrency, which will be operate via an ICO or token sale.
Also read: Are cryptocurrencies any good? The US Senate doesn't think so
Russia
Cryptocurrency Name- Crypytoruble
In October 2017, President Vladimir Putin ordered the creation of the countries digital currency. Russia has been keen on having its own cryptocurrency and blockchain network in a bid to avoid the US sanctions.
However, the Russian central bank hasn't shown much interest in creating Cryptoruble.
Sweden
Cryptocurrency Name- E-Krona
Sweden is also willing to create their own cryptocurrency and it looks like they are very close to their launch date. Sweden aims to go totally cashless with their cryptocurrency. The Sweden's central bank, Riksbank, wants to launch an equivalent digital form of cash and will launch it through IOTA blockchain. IOTA is a popular cryptocurrency in the open-source decentralised market that works on Tangle, a directed acyclic graph-based data structure, which has no chain, no block and no miner.
Japan
Cryptocurrency name- J-Coin
Since 2017, Japan has been contemplating its government-backed cryptocurrency, J-coin. It is planned that it will supplement Yen and will be pegged to JPY in 1:1 fashion through which citizens will be able to buy goods and services.
Copyright © 2021 Kalkine Media
Some other countries moving towards the same direction are:
India
UK
US
Canada
Israel
Ecuador
Senegal
Singapore
Tunisia
Palestine
The own cryptocurrency of a country can help them evade sanctions, ease accounting and reduce the cost for the country. The drawback is it may lead to inflated national currency virtually with no cost through nation-backed cryptocurrencies, which can create problems in future.