Summary

Ethereum is a decentralized public platform where transactions can be verified or recorded without the third party seeing them.
Developers can create, publish, or monetize applications but cannot tamper users' data.
Ethereum is the second most popular cryptocurrency after Bitcoin.
Ethereum is an open-sourced blockchain-based software platform, and it has its own cryptocurrency called Ethereum or Ether (ETH). It also owns the programming language Solidity. Ethereum is the second-largest cryptocurrency after Bitcoin. Ethereum is used to send or receive value like all other cryptocurrencies, and no third party can see it.
Ethereum is a decentralized public platform where transactions can be verified or recorded. Users of this network can produce, publish, and make money. They can also use already published applications on the platform and pay in Ether cryptocurrency. These decentralized applications on the platform are called 'dapps'.
Ethereum is created to give its users control over their online data and finances. Ethereum developers want to return data to users using blockchain, a technology that decentralizes data, which all users can access. It means developers can create applications on the platform, but they cannot tamper data of its users.

Also read: What are stablecoins? How safe is the stablecoin Tether?


Source: Pixabay
How does Ethereum work?
Currently, intermediaries get access to users' data. For example, when you send an email via Outlook or Microsoft or transfer money using a Fintech application like Paypal. It means that users' personal data and financial information get stored on cloud platforms or third-party applications owned by companies like Google or Microsoft.
Also read: Will Cardano reach US$100?
In this process, users get limited control over their data because intermediaries like Microsoft or Paypal can step in and stop users from using the services or post a comment or send an email or completely block users. Ethereum wants to change this control by intermediaries. It wants smart contracts for intermediaries to run the rules automatically.
Who created Ethereum?
Blockchain enthusiasts Joe Lubin, founder of ConsenSys, and Vitalik Buterian launched Ethereum in 2015. Ether was originally designed to be used in Ethereum Network. But many merchants and service vendors now use Ether as a mode of payment. Shopify, Overstock, and CheapAir, among others, use Ether as payment.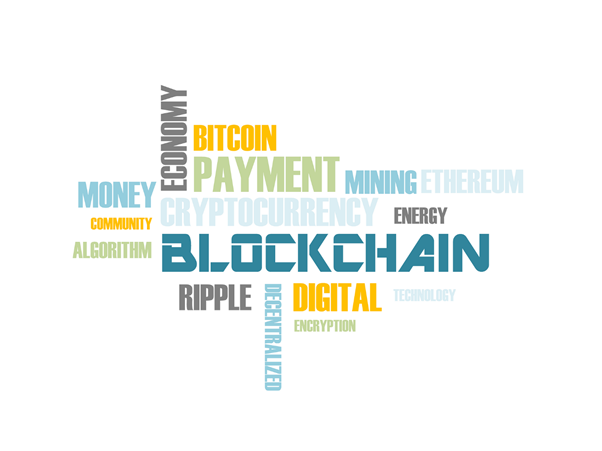 Source: Pixabay
What is the difference between Bitcoin and Ethereum?
Bitcoin and Ethereum use the same blockchain technology that uses shared public ledger to decentralize the network. But Bitcoin is used mainly to store value. However, Ethereum is developed to decentralize all services and applications like financial deals and social media. Creators develop and publish smart contracts and applications called 'dapps' that anybody can use without risks, like interference by a third party or fraud.
Is it worth buying Ethereum?
The token of the Ethereum blockchain is called Ether (ETH). ETH is one of the top three cryptocurrencies. Its market capitalization is US$237.2 billion. Ether was priced at US$2036.89 at 10.45 am ET on June 28, according to CoinMarketCap.com. It's second to Bitcoin that has a market capitalization of US$643 billion, and its price was US$34311.82 at 11.48 am ET on June 28.
Prices of cryptocurrencies have dropped since their peak in December 2017. However, they are a good investment as the crypto market innovates itself regularly. Cryptocurrency prices have been fluctuating recently following China's ban on crypto trade and mining. Tesla chief Elon Musk's tweets about crypto mining also affect their price movements.
Also read: Is blockchain only for cryptocurrencies? What are the risks of blockchain?
Ethereum network avails vast opportunities, unlike Bitcoin. As a result, investment in it is promising. Many Fortune 500 companies back Ethereum, and many financial institutions use it.
How to buy Ethereum?
There are limited exchanges to buy cryptocurrencies. Some of them include Kraken, Gemini, Coinbase, Bitfinex, Binance, and Bitstamp. These exchanges offer Ethereum.
Ethereum can be bought from two exchanges: fiat exchange and cryptocurrency to cryptocurrency (C2C) exchange. Ethereum is one of the top three cryptos; it can be bought or sold at fiat exchange. Investors who have more than one cryptocurrency or want to convert them to Ethereum can choose a C2C exchange.
Also read: Is Paraguay ready to legalize Bitcoin as a legal tender? Don't get your hopes up just yet!
Cryptocurrencies are unregulated and go through rapid innovation regularly. Investment can be highly rewarding, but there are chances of frauds as well. Therefore, detailed research on whether the trading exchange is reliable is essential. For instance, finding out the location of their headquarters, does an exchange has a license, whether the website is secure, and will your funds be secure, are important to know before buying Ethereum or any other cryptocurrency.
Once the trading platform is finalized, the remaining process to create an account is similar to other exchanges like name, social security number, address, etc. The account will be verified after submitting the relevant documents. Investors will also need to add money to their account, which can be done through debit or credit card or online transfer for fiat currency count.
Also read: Can Dogecoin touch $1 this year?
However, depositing currency for the C2C exchange is difficult. Investors have to send cryptocurrency codes from one location to other. Ethereum is a popular crypto for many C2C platforms, so having a large amount invested can be beneficial. It takes at least an hour for code transfer. Thus, investors can start trading.
After purchasing Ether, investors can transfer it into their bank accounts or wallet. If it's a C2C exchange, they will need to transfer the Ether code to a wallet.
Please note: The above constitutes a preliminary view, and any interest in stocks/cryptocurrencies should be evaluated further from an investment point of view.