Highlights

Bundil is a smartphone application, which allows its users to invest in cryptocurrency assets
The project's website claims users can pick a crypto of their choice to park small amounts
BTC and ETH were trading in the green as of writing, but the prices of all cryptos are very volatile
The total market cap of all crypto assets, tracked by CoinMarketCap, has again topped US$2 trillion. It was nearly US$2.1 trillion as of writing, with BTC and ETH, the largest and second-largest crypto assets respectively, trading in the green over the past 24 hours.
This might cheer crypto enthusiasts, who may be willing to look at ways to tap the space. While crypto exchanges like Binance and Coinbase are quite popular among investors, there are alternative ways as well like Bitcoin exchange-traded funds (ETFs). One project, Bundil, provides another alternative. Let's know more.
Bitcoin Hits Highest Level Since January
What is the Bundil app?
The Bundil project has appeared on Shark Tank, a reality show that focuses on entrepreneurship. Bundil has a smartphone app, both for iOS and Android, which, it claims, enables investing "spare change" in cryptos.
Also read: What is Artrade NFT marketplace & its ATR crypto?
The official website states that this investment is automatic and comes from "everyday" purchases made by the user with credit or debit cards. The app allows the user to link a card and undertake purchases in a normal way. What it then claims to do is "rounding up" the spent amount to the nearest dollar for the same to be invested in a crypto asset. The project mentions that the investment can be withdrawn by the user in fiat currency in a bank account or in crypto in a wallet.
What Is Bundil App & Does It Have A Native Crypto Token?
Is there a Bundil token?
The project does not appear to have a native token. A few assets like the BUNDL token, about which not much is known, may appear similar, but such tokens are not linked to the Bundil project.
Also read: What is Saitama ecosystem? Crypto seeks to educate Gen Z on finance
How have cryptos fared in 2022?
The Bundil app allows automated investment in cryptos, and hence it is imperative to know how these assets have behaved so far this year.
As of writing, Bitcoin was trading at over US$47,000, which is close to the price at the start of this year. Ether, however, was down nearly 10 per cent on a year-to-date (YTD) basis.
The two popular meme tokens, Dogecoin and Shiba Inu, have also lost on a YTD basis. But this does not mean that the trajectory would necessarily remain the same in the coming months. Cryptos are volatile, and fluctuation in prices, both upward and downward, is a common sight. Investments, therefore, are prone to downside risks.
Also read: UFO Gaming & Starlink (STARL): 2 dirt cheap metaverse tokens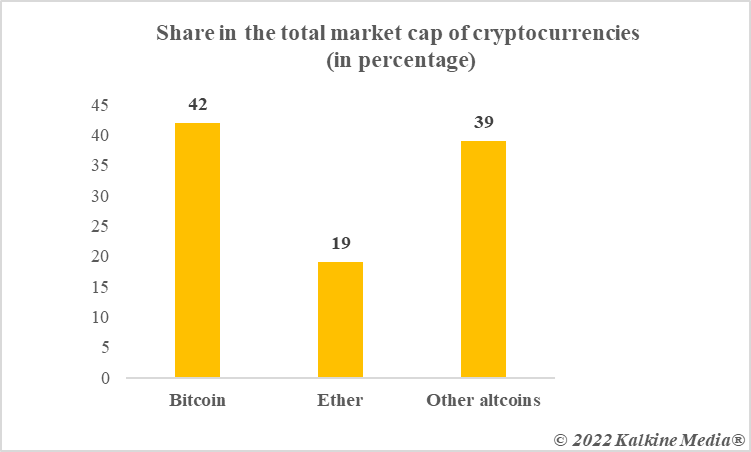 Data provided by CoinMarketCap.com
Bottom line
The Bundil app seems to be citing its appearance on Shark Tank as one of its highlights. What the project does is allow investments in cryptos in a way that the user can choose a very minimal amount and pick the crypto asset where it must be parked. The app is available on iOS and Google's play store, but since cryptos are volatile, users must exercise extreme caution ahead of making any move.
Risk Disclosure: Trading in cryptocurrencies involves high risks including the risk of losing some, or all, of your investment amount, and may not be suitable for all investors. Prices of cryptocurrencies are extremely volatile and may be affected by external factors such as financial, regulatory, or political events. The laws that apply to crypto products (and how a particular crypto product is regulated) may change. Before deciding to trade in financial instrument or cryptocurrencies you should be fully informed of the risks and costs associated with trading in the financial markets, carefully consider your investment objectives, level of experience, and risk appetite, and seek professional advice where needed. Kalkine Media cannot and does not represent or guarantee that any of the information/data available here is accurate, reliable, current, complete or appropriate for your needs. Kalkine Media will not accept liability for any loss or damage as a result of your trading or your reliance on the information shared on this website.