Highlights

Authorities are just starting to analyse the risks attached to the crypto assets.
The perception regarding crypto assets has greatly changed in the past year, giving solid grounds to even altcoins.
A major risk facing cryptocurrencies is the high level of volatility attached to them.
No doubt, crypto investors have had a decent 2021 despite some setbacks. But the question remains what 2022 is going to bring for them. After some magnificent rallies, the crypto world has headed into the new year with great momentum and a bit of uncertainty. While several investors have warmed up to the crypto world, authorities have just started to analyse the risks associated with the asset class. Consequently, a regulatory crackdown is feared in the coming year that might change how investors' view cryptocurrencies. Overall, the market seems buoyant in the crypto space.
Despite the crypto rallies of 2021, the price trajectory was anything but linear for digital currencies. Tweets and opinions often triggered price crashes in even the most sought-after cryptocurrencies, such as Bitcoin and Ethereum. However, the overall impact has been positive, with the most prestigious crypto Bitcoin ending the last year higher with decent gains.
ALSO READ: Crypto Catch: Billionaire Fund Manager Bullish on Bitcoin
Setting a strong foothold
Crypto investments had often been viewed as a fad or dubious ventures offering little security. However, this perception of crypto assets has greatly changed in the past year, giving solid grounds to even altcoins. A key foundation stone was laid when El Salvador made Bitcoin a legal tender, giving it the status equivalent to paper money. Meanwhile, crypto memes resonated heavily with people in the investment space. In fact, some meme coins were star performers last year and delivered impressive gains.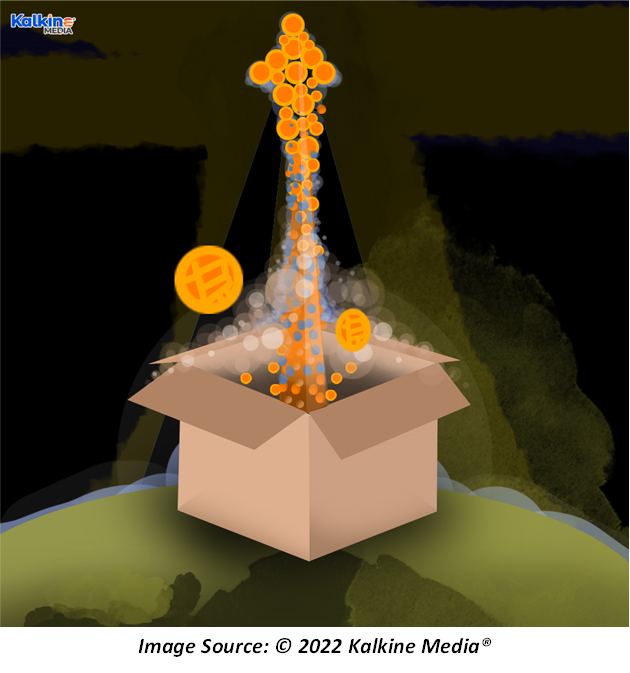 Next to this increasing recognition, the cryptocurrency world was riddled with scams and "rug pulls", which basically involves developers abandoning an asset mid-way, with investments already in place. While these scams may not have discouraged investors from stepping into the crypto world, they have certainly clouded their judgment. Consequently, authorities across the globe have become alert and contemplating regulatory measures, which can largely materialise this year.
RELATED READ: Iran plans to allow cryptocurrencies for international trade
Institutionalisation of cryptos
Institutional investors have been increasingly pouring their funds into the crypto world in hopes of developing an inflation shield. This trend could continue in 2022 as well, prompting a crypto rally. However, there is a massive divide between investors on the view of how the cryptocurrency market will take shape in 2021.
The major risk facing cryptocurrencies is the high level of volatility attached to them, which can impact their popularity. A recurring trend among cryptocurrencies has been the rapid decline in prices right after a new high is achieved. Thus, the market may fear locking in a new high amid great chances of a massive downturn afterwards.
Moreover, in the world of growing environmental consciousness, crypto assets are largely emerging as a threat to the globe as they require high levels of energy to be mined. These environmental concerns have led to major corporations dismissing the adoption of cryptocurrencies as a form of payment until a more environment friendly method to mine takes shape.
INTERESTING READ: Why RBA's digital currency could be a threat to the financial system?
Bottom Line
Despite fears of increased regulation and constant volatility, cryptocurrencies have somehow thrived in 2021 and might continue doing so in the coming year. Most crypto experts remain hopeful that premier digital coins with large investor backing would be safe bets for 2022, even as a regulatory crackdown is expected. Meanwhile, the crypto space is at the forefront of innovation and creativity, with many linked projects slated to begin in 2022.