Summary

Altcoins represent a category of cryptocurrency that is an alternative to Bitcoin.
There are over 5K altcoins in circulation.
Ethereum, Tether, Neo, Stellar, Dogecoin are some of the top altcoins to explore this year.
Altcoin is an alternative digital currency that was launched after the success of Bitcoin. Altcoins present themselves as superior alternatives to Bitcoin in general.
There are more than 5K altcoins in existence as of today.
Bitcoin and altcoins have an analogous core base. As more individuals turn to alternative forms of income, the cryptocurrency market has experienced unprecedented demand. As a lot of major participants in the market have expressed interest in altcoins, additional investors are taking notice.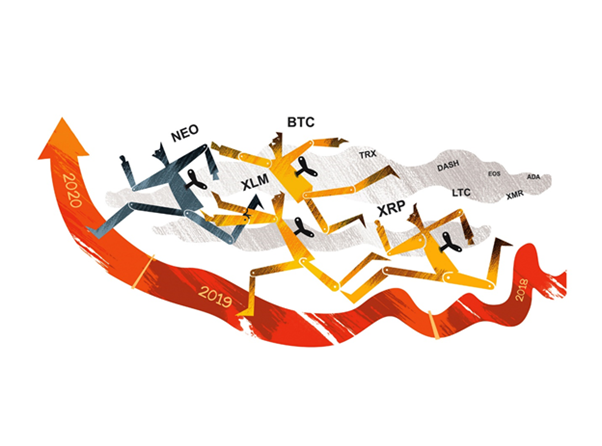 Source: Copyright © 2021 Kalkine Media
Amid this backdrop, let's have a look at the top 10 altcoins that can be explored in 2021.
Ethereum
Ethereum is the second-largest cryptocurrency after Bitcoin and the largest altcoin by market capitalisation. Cryptocurrency was first proposed in 2013 by Russian-Canadian programmer Vitalik Buterin.
ALSO READ: Why is Cryptocurrency popular? Will Ethereum overtake Bitcoin?
Ethereum was created with the intention of increasing the utility of cryptocurrencies by permitting developers to construct their own custom apps. These Ethereum-based apps are known as decentralised apps, and they are self-fulfilling owing to smart contracts.
Litecoin
Litecoin, like Bitcoin, is built on an open-source global payment system, which is independent of any central agency. Charlie Lee, a former Google and Coinbase developer, founded it in late 2011.
Also read: Which are the top cryptocurrencies available?
One of the characteristics that distinguishes these cryptocurrencies from others is their processing speed. Because its processing is much quicker than Bitcoin, so it has attracted a lot of attention.
Stellar
Stellar is a decentralised system based on open-source technology, which allows users to convert digital cash to fiat currency both domestically and internationally. Lumen, a token that trades under the ticker XLM, is Stellar blockchain's cryptocurrency.
ALSO READ: Six cryptocurrencies ready to make a big splash. Check them out here
With a market valuation of slightly over $1 billion, Stellar is one of the best performing cryptocurrencies in previous 5 years.
Dogecoin
Dogecoin is a cryptocurrency based on "Doge" Internet meme with a Shiba Inu on its logo. It was created by software engineers Billy Markus and Jackson Palmer in 2013.
It's one of the most recent to get mainstream recognition. This currency got fame due to Tesla founder Elon Musk's support and now has a market cap of over USD28 billion.
Neo
NEO, originally known as Antshares, is a smart contract platform comparable to Ethereum. Neo was built by a group of Chinese developers.
DO READ: Is Neo a good cryptocurrency? Is it better than Ethereum?
NEO implements its distributed network notion via a smart economy strategy. Its major goal is to use decentralisation to digitise assets.
Given the Chinese government's limitations on cryptocurrency transactions, NEO has the ability to become the cryptocurrency of preference in the strictly regulated country.
Tether
Tether is a blockchain-based cryptocurrency, which transforms cash into digital money, and ties its value to the price of national currencies such as the US dollar, Euro, and the Chinese yuan.
DO READ: Which coins are Stablecoins? What are the most popular Stablecoins?
Tether is a stablecoin, a type of cryptocurrency that aims to keep cryptocurrency values stable, in contrast to the wild fluctuations seen in the pricing of other prominent cryptocurrencies like Bitcoin and Ethereum. It is the largest stablecoin by market capitalisation.
Cardano
Cardano is a third-generation decentralised proof-of-stake (PoS) blockchain platform, which aims to outperform proof-of-work (PoW) networks. Cardano was started in 2015 by Charles Hoskinson, a co-founder of Ethereum, and it was introduced in 2017.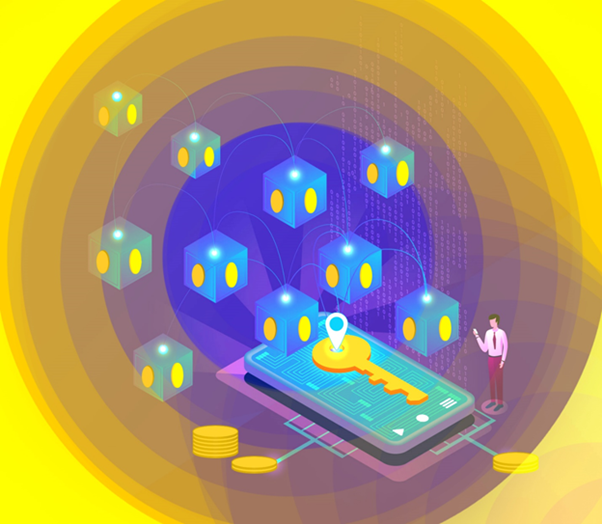 Source: Copyright © 2021 Kalkine Media
By eliminating the competitive, problem-solving component of transaction verification inherent in systems like Bitcoin, the PoS approach reduces transaction time, energy consumption, and environmental impact.
Binance Coin
Binance Coin is a cryptocurrency exchange-based token established and distributed by Binance. Binance launched the coin in 2017 and trades with BNB symbol.
Binance Exchange is the world's largest cryptocurrency exchange as of June 2021, with over 1.4 million transactions per second.
XRP
XRP is a payment-focused digital asset. It is the original digital asset on the XRP Ledger, which is an open-source and decentralised blockchain technology that can process transactions in as little as 3-5 seconds.
The XRP ledger was created by Ripple to make cross-border payments between banks easier.
Uniswap
Uniswap is a fully decentralised protocol for generating liquidity and exchanging ERC-20 tokens on Ethereum. It was created in 2018 by Hayden Adams, a former mechanical engineer at Siemens.
ALSO READ: Banking on Crypto: When will we fully embrace the crypto revolution?
It does away with trusted intermediaries and inefficient rent extraction, enabling for quick and efficient trading.
What are the prospects of altcoins?
Altcoin price fluctuations tend to follow Bitcoin's path because these coins are generated from Bitcoin. Experts believe that as cryptocurrency investing environments develop and innovative markets emerge for these coins, price fluctuations for altcoins will become autonomous of trading indications of Bitcoin.
Don't Miss: Looking for cryptocurrencies in 2021, here are top 10 other than Bitcoin
The future prospects for cryptocurrencies is uncertain, and the widespread adoption of crypto as a form of currency will undoubtedly be required for altcoins to gain traction.