Summary

Chia, a greener alternative to more energy-consuming cryptos, debuted on the exchange at US$1600 on 3 May 2021.
Chia uses a method called "proof-of-space", which allows users to mine the coin on their home computer whilst using it.
This mining method has resulted in a correlating increase in demand for hard drives as users attempt to maximise their ability to mine the coin.
A new cryptocurrency called Chia has led to an increased demand for hard drives due to its supposedly eco-friendly mining method.
Source: © Selagin| Megapixl.com
What is Chia? How is it affecting the demand for hard drives?
The crypto was developed by Bram Cohen, who made a name for himself as the inventor of peer-to-peer file-sharing service, BitTorrent.
Chia (XCH) has been on a roller coaster ride since its debut on 3 May 2021. The eco-friendly crypto went live on exchanges at US$1600 but dropped to as low as US$563 just four days later. Since then, it has climbed back to US$1,351.63, where it sits today.
One of the side-effects of Chia's popularity, however, has been the increase in demand for hard drives, particularly two major hard drive manufacturers: Seagate and Western Digital both of which jumped six per cent yesterday.
The altcoin's correlation with hard drive manufacturers results from the method in which the coin is mined – a supposedly "greener" alternative to other digital currencies such as Bitcoin (BTC), which has come under fire on many occasions for its high consumption of electricity.
How Is Chia a Greener Option?
To explain, Chia uses something called "proof-of-space" to mine the coin as opposed to "proof-of-work". Whereas proof-of-work demand that miners solve incredibly difficult mathematical problems to release their coins, Chia allows miners to use spare space on their hard drives to release the coin.
In April, research conducted by Cambridge Center for Alternative Finance found that in one year, Bitcoin consumes approximately the same amount of energy as Egypt and Malaysia and significantly more than Sweden.
In 2017, Iranian authorities seized around a thousand mining machines when they discovered that demand for electricity had increased by a staggering seven per cent in the previous twelve months.
INTERESTING READ: Will environmental concerns pave the way for Bitcoin to get greener?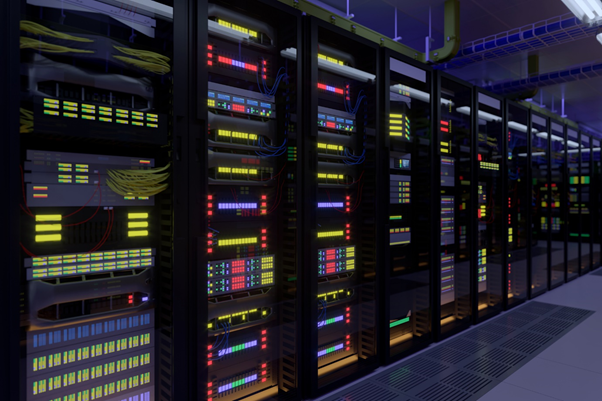 Source: © Toxawww| Megapixl.com
The energy consumption required for the mining cryptos such as Bitcoin is not applicable for Chia, which can essentially be mined on one's home computer while they use it. This, in turn, has resulted in a massively increased demand for hard drives as miners scramble to allocate as much space as they possibly can for the mining of the eco-friendly digital currency.
The market cap of Chia, at present, is US$29.08 billion.