Highlights

Newton, a popular crypto trading app in Canada, has announced delisting of XRP and USDT
XRP is the native token of RippleNet network, and USDT is the ticker of Tether, a stablecoin
Both the tokens are famous and command a very high market cap, ranging in tens of billions of dollars
The world of cryptos is ever-changing. Prices can change drastically overnight, any crypto can gain multi-fold in a few hours, and some other can just disappear, and so on.
Now, Newton, one of the top crypto trading apps in Canada, has announced the departure of XRP and USDT from its trading platform.
Also read: 5 breakout altcoins with metaverse underpinning
What is Newton XRP and USDT announcement?
The trading app, which allows buying, selling and holding of crypto assets, will no longer support XRP (also known as Ripple crypto) and USDT tokens.
In the official statement, Newton says this 'sunset' will be in phases. This means the holders of XRP and USDT have enough time to manage and liquidate their tokens. Newton will allow users to transfer both these cryptos to their wallets until December 20, 2021. Trading in these will be allowed until the last day of the year, and all withdrawals will be permitted until January 15, 2022.
Basically, all dealings in XRP and USDT coins will be discontinued on Newton after mid-January 2022.
Also read: Is Bitcoin better than gold as hedge against high inflation?
What is XRP?
XRP is the native token of Ripple network. The network, officially named RippleNet, is claimed to be the facilitator of real-time gross settlement (RTGS) services. XRP is one of the largest cryptos by market cap, and the end of support on Newton app can deal a blow to XRP backers.
XRP is trading at nearly US$0.83 as of now, with a market cap of nearly US$40 billion.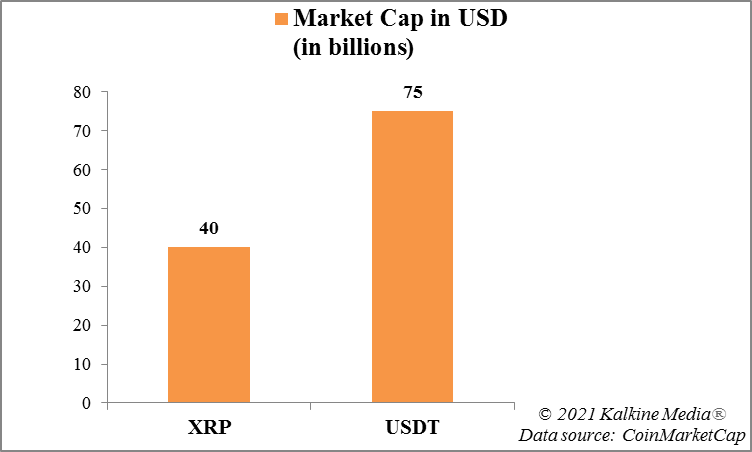 What is USDT?
USDT is the ticker of Tether, a stablecoin. The value of USDT is pegged to the US dollar. This means the volatility that ails most crypto assets is absent in USDT.
USDT is mostly used by crypto enthusiasts to buy other crypto assets. USDT's fixed value feature allows it to be used as a medium of exchange within the crypto trading world. Tether or USDT has a market cap of whopping US$75 billion as of now. Newton's USDT removal may hurt many Canadian investors.
Also read: What are DeFi games & which are the most popular DeFi games?
What is Newton crypto trading app?
Newton has become popular in Canada for its crypto trading services.
Cryptos that can be traded on Newton's platform include Bitcoin, Ether, Monero and others. Newton uses the services of Plaid to support most banks for money transfers on users' account. The app is available on the web and on iOS and android.
Bottom line
Newton XRP and USDT news can be a little disheartening for the backers of the two tokens. Both have a multi-billion dollar market cap and sit comfortably in the list of top ten cryptos. Newton has cited 'legal and regulatory' reasons behind the move. That said, the support will be ended in phases to allow enough time to the holders of these two to liquidate their stock.