Highlights

LimeWire might reportedly enter the NFT sector in May this year
LimeWire may compete with the likes of OpenSea, Rarible, and SuperRare, besides Christie's
Tokens of Rarible and SuperRare have not performed well so far this year
The non-fungible token (NFT) space was arguably one of the biggest trends last year. The craze does not appear to be fading. Now, LimeWire, a company that previously enabled peer-to-peer file-sharing, is in the news for its supposed entry into the NFT trading space.
What is LimeWire NFT news?
Reports have emerged that LimeWire might soon start an NFT exchange. It is being said LimeWire's service might focus primarily on music-related assets, including limited editions, that collectors might consider rare.
The service may start in May 2022. It is notable that LimeWire's previous venture related to file sharing had run into trouble with law enforcement agencies, and the company had to shut operations.
In the new service, LimeWire may compete with the likes of OpenSea and Rarible, which enable trade in NFTs. Reports also claim that LimeWire may launch its own token, similar to the native tokens of other NFT exchanges.
How this shapes up in the future is a wait-and-watch game right now. In this light, let's look at two already existing NFT exchanges that have a native crypto.
1. SuperRare (RARE)
SuperRare is a major NFT marketplace, which uses Ethereum's ecosystem for much of its offerings. Users need the Ether token to make purchases of ERC-721 assets on SuperRare.
Also read: What is Ethereum Name Service crypto's utility? ENS token gains
The exchange charges a three per cent transaction fee from buyers, according to its website. SuperRare has the RARE token that facilitates participation of its holders in the governance of the platform. RARE token holders can vote on key aspects by staking their tokens.
As of writing, the RARE token had a market cap of nearly US$44 million, which is very low as compared to other cryptocurrencies like Bitcoin and Ether. The price per token was nearly US$0.43.
2. Rarible (RARI)
Rarible is another marketplace for NFTs. RARI, the native token of the platform, had a market cap of nearly US$47 million as of writing. Rarible also allows users to mint new NFTs, besides enabling trade in existing tokens.
Also read: Why are nickel & aluminum prices high?
RARI's price, as of writing, was nearly US$7. Both RARE and RARI tokens are trading at a lower price as compared to their prices at the beginning of this year. This may be a reflection of the wider trend in the cryptocurrency world where most major cryptos have also lost value this year.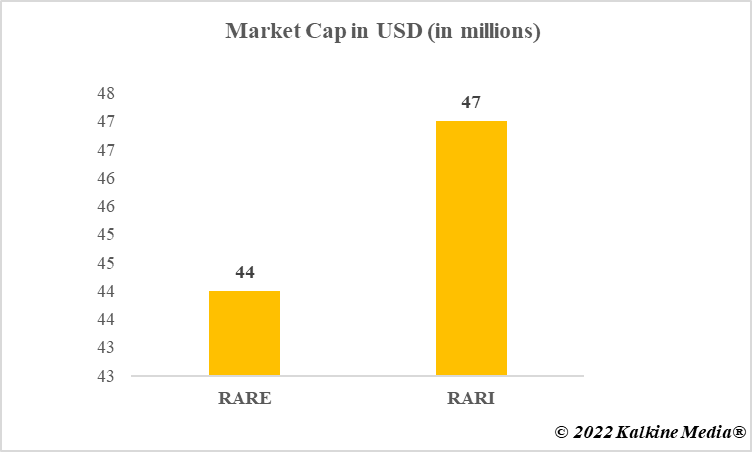 Data provided by CoinMarketCap.com
Also read: XMR, ZEC & ROSE: Top 3 privacy cryptos by market cap surge
Bottom line
LimeWire's entry into the NFT space may heighten competition, especially for traditional auction houses like Sotheby's and Christie's. NFTs of artists like Beeple and projects like CryptoPunks have sold for a very high price in the recent past.
Even the first tweet of Jack Dorsey sold for millions of dollars, and the trade was executed with the ETH crypto. How LimeWire shrugs off its past controversies and performs in the new line of business makes for an interesting watch.
Risk Disclosure: Trading in cryptocurrencies involves high risks including the risk of losing some, or all, of your investment amount, and may not be suitable for all investors. Prices of cryptocurrencies are extremely volatile and may be affected by external factors such as financial, regulatory, or political events. The laws that apply to crypto products (and how a particular crypto product is regulated) may change. Before deciding to trade in financial instrument or cryptocurrencies you should be fully informed of the risks and costs associated with trading in the financial markets, carefully consider your investment objectives, level of experience, and risk appetite, and seek professional advice where needed. Kalkine Media cannot and does not represent or guarantee that any of the information/data available here is accurate, reliable, current, complete or appropriate for your needs. Kalkine Media will not accept liability for any loss or damage as a result of your trading or your reliance on the information shared on this website.