Summary

NEO is a blockchain project of China and is committed to creating a smart economy.
Neo uses a consensus mechanism to protect its blockchain and maintain its distributed network of computers in sync.
Neo enjoys certain advantages that Ethereum does not.
Da Hongfei and Erik Zhan created NEO as AntShares in China in 2014, and it was renamed as NEO in June 2017. NEO has established itself as the smart economy's distributed network. The term smart economy refers to digital assets that have a digital identity and are backed up by smart contracts. It is a software network that aims to be a platform for anybody to transact and develop decentralised goods and services.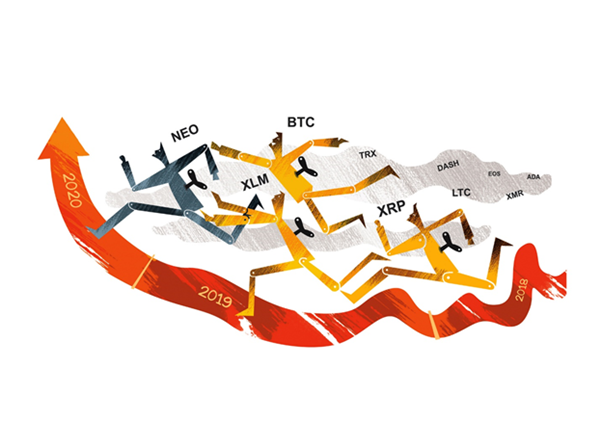 Source: Copyright © 2021 Kalkine Media
The cryptocurrency is sometimes called as Ethereum of China. Many of Neo's characteristics are comparable to those of its more well-known equivalent, such as the ability to create decentralised applications (dapps) for decentralised exchanges, prediction markets, and social networks, to name a few.
Neo was the first blockchain project of China that got regulatory clearance. Even after the country's exchanges were shut down, the Chinese government had welcomed the initiative. Only a handful cryptocurrencies are currently permitted to function in China. Many people have dubbed the initiative as "Chinese Ethereum" because of its widespread support and patriotic sentiment.
How does NEO work?
Like most cryptocurrencies, NEO was built by its community. Its platform enables developers to run smart contracts and create new applications (dapps), which mimic real-world businesses and services using its software.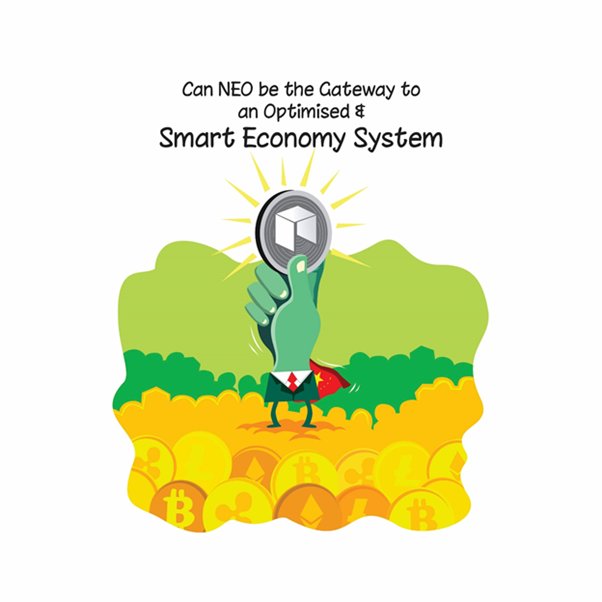 Source: Copyright © 2021 Kalkine Media
The delegated Byzantine Fault Tolerant (dBFT) mechanism underpins NEO. This method is used to protect the blockchain and keep the devices in distributed network in sync.
ALSO READ: Which coins are Stablecoins? What are the most popular Stablecoins?
NEO uses a two-tier architecture to provide consumers and developers more control over the network. Both NEO and GAS tokens are used in the ecosystem.
The first is NEO, which is a token that can be purchased. It is indivisible, which means that, unlike some other cryptocurrencies, its lowest unit will always be 1. There are already 100 million Neo tokens in existence and no more will be generated.
The second token, GAS, is created by NEO. GAS tokens are distinct and are used to pay for network transactions as well as the operation of Dapps. A decay algorithm generates GAS tokens, which are divisible.
What are the advantages of using Neo?
Neo has a positive future ahead as it comes with lot of benefits. Below are some of the advantages of NEO.
The dBFT consensus method is speedy. It is capable of processing over 1,000 transactions per second. Bitcoin, on the other hand, processes about six transactions per second (tps). Ethereum has a maximum transaction rate of 12 tps.
Developers may use NEO to get access to a sophisticated virtual machine that streamlines the most important aspects of smart contract writing. To use the platform, developers do not need to learn a new coding language.
The Chinese government, as well as major corporations such as Alibaba, have endorsed NEO. While this may threaten its apparent independence, it has actually increased its popularity in China, since the government's support has given it credibility.
ALSO READ: Want to get Worldcoin? Be ready to get your retinas scanned
The NEO3 update, announced in 2020, is expected to be the largest in the company's history. The overhaul will also improve interoperability in the industry, in addition to introducing new governance frameworks. The platform will get additional cross-chain capabilities in particular.
Is Neo better than Ethereum?
Both Neo and Ethereum offer platforms designed for the development of distributed applications (DApps) and smart contracts. Though they both serve the same market, there are certain differences.
Neo supports programming in multiple languages, while Ethereum permits coding in only one language (Solidity).
Neo can handle 10K transactions per second, while Ethereum supports 15 tps.
Ethereum is divisible, but NEO is not divisible.
ALSO READ: Don't drop the baby: A quick guide to new cryptocurrency Baby Doge