Highlights

Cardano token ADA has risen over 100% this month after the news of the network upgrade.
Cardano is targeting to launch Alonzo upgrade in September.
The environment-friendly crypto can gain momentum after the software upgrade.
Cardano recently became the third most valuable cryptocurrency after Bitcoin and Ethereum with a staggering US$85-billion market cap.
Cardano blockchain's native cryptocurrency is ADA. It was founded by Charles Hoskinson, an ex-Ethereum co-founder, and introduced in September 2017. The cryptocurrency has a 45-billion token production cap, and reports claim that Japanese citizens own 95% of ADA coins.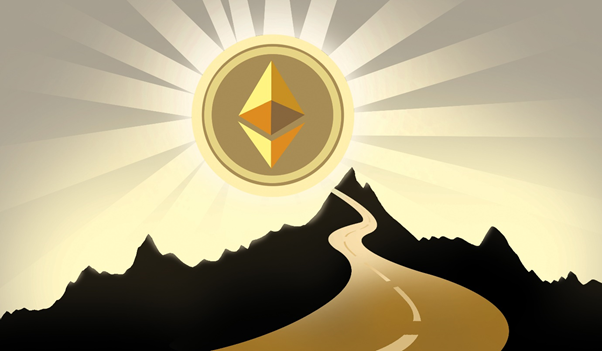 Copyright © 2021 Kalkine Media
Cardano's ADA witnessed a rise in May. The increase came after billionaire Elon Musk had declared that Tesla will not be taking payments in Bitcoin due to large amounts of electricity utilized to mine new coins. Thus, the crypto market collapsed with ADA reaching new highs as investors rush to environmentally sustainable tokens.
Cardano is amongst the most rapidly expanding crypto. It uses proof-of-stake public blockchain platform where miners have to put the crypto owned by them as a stake to authenticate a transaction.
ALSO READ: Binance's new project furthers DeFi: What is Coin98?
The PoS consensus mechanism is less energy intensive as compared to Proof-of-work method used by Bitcoin. The project takes pride in ensuring that any technology developed is subjected to a peer-reviewed research procedure, allowing ideas to be tried and tested before they get verified.
The upcoming software upgrade helped the crypto to soar high
The crypto saw an increase in its price of over 100% in August. The rise in crypto came after Cardano's founder Hoskinson teased an upcoming Alonzo upgrade to the network. The update is due to launch in September and will bring smart contracts to blockchain.
RELATED READ: Is Cardano better than Bitcoin?
Smart contracts are essential for blockchain because they enable new features like DeFi (decentralised finance), automated lending and many more. Smart contracts ensure that the agreements are validated securely. The new update will permit Cardano blockchain to handle self-implementing contracts amongst buyers and sellers.

Source: © Jiraart1986 | Megapixl.com
The crypto is due to get another upgrade when it enters a third phase known as Goguen. In this phase, enough room has been provided to accommodate both fungible and non-fungible tokens.
RELATED READ: Is Cardano better than Ethereum? What is so good about Cardano?
These upgrades will make Cardano's position stronger in the crypto market, allowing the blockchain to give competition to other cryptos like Ethereum, Binance, Polkadot, etc., in the decentralised finance space.
GOOD READ: What does the second half of 2021 hold for Ether?
Moreover, Japanese authorities have allowed it to trade on the domestic markets. While crypto laws are still in their infancy throughout the world, Japan's decision is being hailed as an example of careful diligence and compliance.
Outlook ahead
As per CoinMarketCap, Cardano was trading at US$2.64 as of 25 August, at the time of writing, down 8.63% from its previous close. The crypto reached an all-time high of US$2.97 on 23 August 2021.
The environment-friendly crypto can fare well in the future after it gets a software upgrade, which will bring smart contracts to its network, enabling it to reach more investors. However, the volatility involved in the crypto markets makes it difficult to predict the price of Cardano.