HIghlights 






Web 3.0 offers a "decentralised" web in which content will cater to the individual.


Web 3.0 is a boon for crypto world which operates on decentralised networks.


With Web 3.0, Apple's Siri now seeks contextualised knowledge catering to people to help in their jobs, pointing to series of analysis and potentially helpful information.




                              
The world is in a crucial crossroads. Over four billion people use the current version of the internet – otherwise known as Web 2.0. On the horizon, the next incarnation of the internet looms – Web 3.0. This may come as a surprise to many who weren't aware of the existence of a Web 3.0, 2.0 or, indeed, 1.0 and yet a great deal hinges on whether the internet stays as it is or rolls over into an age of decentralisation.
What Is Web 3.0?
We're currently in the internet age known as Web 2.0, which has now ruled the internet for over two decades, beginning in around 1999. The prominent word that defines Web 2.0 is "centralisation", meaning that big companies own and run the internet. Google, Facebook (or Meta), Twitter and Amazon are examples of these corporations which have monopolised the internet. These corporations own all the code that is used to develop and maintain all the software required to run them. Perhaps more chillingly, those corporations also own all the information volunteered by their users.
Web 3.0 offers a way out of this by implementing a "decentralised" web, meaning that the internet truly becomes a tool for the people. More importantly, thanks to blockchain technology, Web 3.0 is also owned by the people.
Whereas Web 1.0 and 2.0 were defined by the http protocol, the key factor at heart of Web 3.0 is: blockchain technology. This is the same technology that's the basis for digital assets like cryptocurrencies, decentralised finance, and NFTs. a
It's this very technology that will help create an open networked, permissionless and secure web of the people, for the people and by the people.
What's An Example of a Web 3.0 Application?
The most well-known application adopting Web 3.0 technology is Apple's Siri. You know how it works. You ask it a question and it searches the web for websites pertaining the topic in question.
In the past, Siri users have been left frustrated at the lack of relevant information it gives, if any information at all. This is due to its Web 2.0 technology.
With Web 3.0, Siri now seeks contextualised knowledge to assist people in their jobs, pointing to series of analysis and potentially helpful information.
What Are Some Good Web 3.0 Investments Opportunities?
Solana
Solana has gained an astonishing amount this year, rising over 12,000 percent since January 1. Its success has been so profound, it's been dubbed as "the Ethereum killer". Primarily, because, it is compared to Ethereum due to its smart contract driven platform, but its newer, faster technology has helped it become the go to blockchain platform for those looking for decentralised applications (DApps).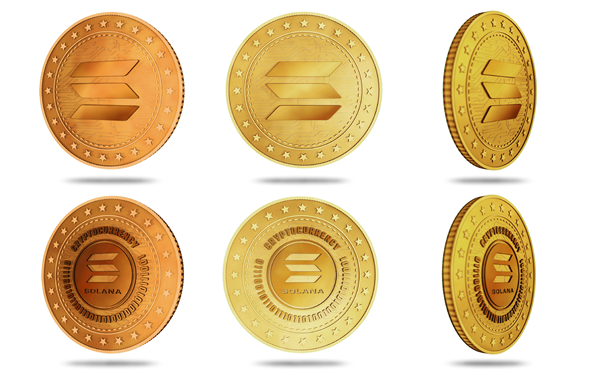 Image Source © Awargula | Megapixl.com
OpenSea
OpenSea is an open NFT marketplace. It provides a peer-to-peer, decentralised place for trading rare digital goods, from gaming items to collectibles to art, which are built on non-fungible token (NFT) technology.
In fact, OpenSea has a broad range of items in over 200 categories and claims to have the best prices for new items.
Polkadot
Like Solana, Polkadot has had an extraordinary year. Polkadot facilitates the cross-chain transfer of any data or asset types, not just tokens, thereby making a wide range of blockchains able to communicate with each other.
This cross-chain communication allows for a fully decentralised and private web, controlled by its users. Furthermore, it makes the creation of new applications, institutions and services more efficient.
The next phase of the internet and how it is utilised is a crucial point for business and society as we aim for a more decentralised and democratic internet. It's hard to know at this stage just how it will pan out. Suffice to say, it's a very exciting time and we've only just begun.