Highlights

Legitimate cryptocurrencies generally have substantial followings, which is a good indication that the crypto has potential for future growth.
Every serious crypto project will have what's known as a whitepaper. A whitepaper is similar to a company's mission statement where it outlines the project's goals.
Identifying a cryptocurrency's leader or founder could well be the most important piece of information an investor will acquire when choosing a digital currency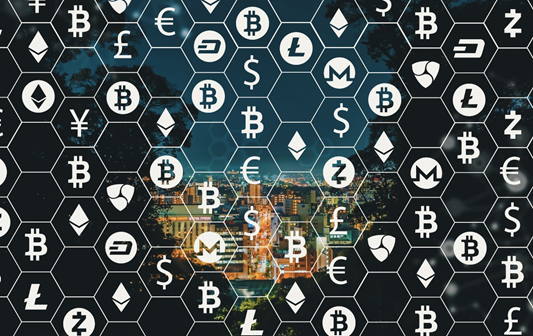 Source: © Melpomenem | Megapixl.com
While everyone has heard of cryptocurrency at this point, given its meteoric rise in popularity and its penetration into the public consciousness over the last two years, the vast majority of those who have heard of it dare not go near it.
And is it any wonder?
There are currently over four thousand different cryptocurrencies in existence.
Most people have trouble deciding what they're going to have for lunch.
The excess choice is intimidating.
The question is: How do you narrow down the choices so you choose the correct one?
So, here's a list of things to examine before diving in.
Does it have a strong community?
Legitimate cryptocurrencies generally have strong followings. Moreover, these communities are generally very passionate and loyal, which is a good indication that the crypto has potential for future growth.
One of the most known ways to determine whether or not a digital currency has a strong following is to peruse Reddit – an online forum where users post comments and opinions on an array of topics, including an array of cryptocurrencies. For example, if you search Bitcoin, you'll find several subreddits dedicated to the popular cryptocurrency.
On the other hand, if crypto doesn't have a noticeable following, it should be treated with caution.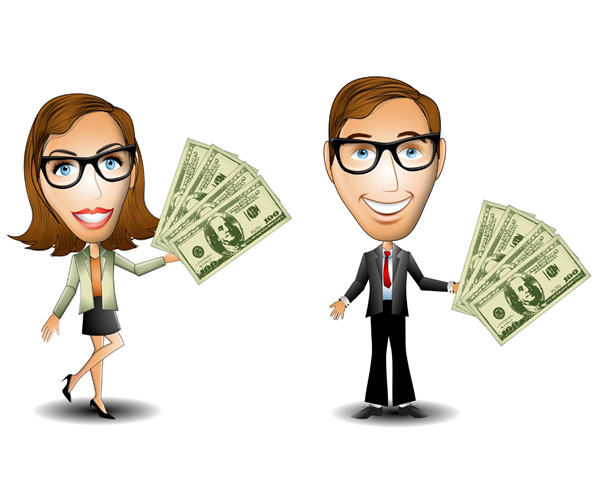 Source: © Madartists | Megapixl.com
Who are the team behind the cryptocurrency
This is probably the most important piece of research a would-be investor should conduct as an identifiable team – for example, names of a CEO as well as the primary development team – proves the crypto is a legitimate project. Unfortunately, in the past, investors have been victims of pump-and-dump schemes and have lost considerable capital as a result.
The Whitepaper
Every serious crypto project will have what's known as a whitepaper. A whitepaper is similar to a company's mission statement. It outlines the project's goals, what issues it wishes to address as well as the technology that goes into the project, including the blockchain's protocol.
However, be careful to identify whether the whitepaper is promising unrealistic goals. Overambitious goals can be a red flag.
The whitepaper can be found on the cryptocurrency's official website.
If a crypto doesn't have a whitepaper, approach with caution.
Are they thinking long term?
Included in the whitepaper and on the official website should be the project's long term goals. Legitimate cryptocurrencies are ongoing and evolving projects. As such, their vision should encompass at least five years. Anything less than that should be viewed with extreme caution. Unfortunately, some scammers develop something that mimics a cryptocurrency in an attempt to attract early investors, only to abandon the project then and abscond with those investors' capital.
Who are the crypto's leaders?
This could well be another most important piece of information an investor will acquire when choosing a digital currency to invest in. In many ways, it goes hand-in-hand with researching the project's team.
The leader's though, are the ones whose credentials you'll want to take into careful consideration.
A few questions you'll want to ask yourself about the leader: What projects have they been involved in prior to this one?
The perfect example is Charles Hoskinson, who now heads the popular Cardano project. Cardano, incidentally, is one of the largest and most successful crypto blockchains and has gone from strength to strength since its launch in 2017.
So, what did Hoskinson do before developing Cardano? He was one of the founders of Ethereum – the second largest cryptocurrency and the first-ever smart contract-driven blockchain.
Price History
Finally, before choosing the best crypto to invest your money into, look into its past performance.
Although crypto is a volatile market, there are reasons for the ebbs and flows you'll see on the chart of any given digital currency.
Often, a crypto's sudden rise or steep fall will mirror Bitcoin's pattern. This is because so many altcoins ebb and flow in concert with the world's largest crypto.
So, pay careful attention to price patterns seen in graphs. You can find these on sites like CoinMarketCap or Coindesk.
Conclusion
While the stress of choosing the best investment will never completely subside, these are a few factors that will narrow the choices down and give you a head start.
Whichever you choose and whatever information you have at your disposal, investing is a risk predicated on knowledge and timing, not to mention courage.
Here's to you having a healthy dose of all three. Best of luck!