Highlights

Shiba Inu Coin – a spin off the popular Dogecoin - has seen impressive price growth of approximately 58% in around 24 hours ending on 4 October 2021.
Following Musk's tweet, Dogecoin's price has also risen around 8.66%.
Musk's latest tweet resulted in the hashtag #SHIB start trending on Twitter as retail traders encouraged the price surge
A simple tweet by Tesla founder, Elon Musk, has had varying effects on three cryptocurrencies – Shiba Inu, Floki Inu and Dogecoin.
Shiba Inu Coin – a spin-off of the popular Dogecoin - has seen impressive price growth of approximately 30% as of 4 October 2021.
The price spike, yet again, followed a tweet from eccentric Tesla billionaire Elon Musk, who, on Sunday, tweeted a picture of his puppy, which he named Floki.
The twit-pic follows another picture, which Musk tweeted of his puppy on 12 September, which was accompanied by the caption "Floki has arrived".
Elon Musk "Floki" Tweet Sends Three Dog Inspired Cryptos Spiking
The latest pic, posted on Sunday, is of Floki on the front seat of a Tesla, with the caption "Floki Frunkpuppy."
The tweet also had a positive, albeit short-lived impact on the puppy's namesake coin – Floki Inu.
Not to be outdone, Dogecoin itself has seen a price rise jumping from US$0.2217 to US$0.2409 ending 4 October 2021, adding to what's been a good month, so far, for the original dog coin.
Shiba Inu
Source: © Kviztln | Megapixl.com
Shiba Inu coin was founded in August 2020 as an Ethereum-based alternative to Dogecoin. It was created by an anonymous developer who goes by the pseudonym "Ryoshi".
Like its parent, Dogecoin, Shiba Inu coin is inspired by the meme of the Japanese dog breed - Shiba Inu. Cryptocurrencies based on memes are appropriately called memecoins – the original and most famous of which is Dogecoin.
Shiba Inu coin has quickly increased in popularity due, in large part, to a loyal and enthusiastic community of investors who've been drawn in by the cute charm of the coin as well as with headlines and tweets from personalities like Elon Musk and Ethereum co-founder, Vitalik Buterin.
What Is the Appeal of Shiba Inu?
Memecoins, like Shiba Inu, attract investors through viral marketing rather than any intrinsic value. This is in contrast to platforms such as Ethereum, Solana and Cardano, which provide a host of decentralised applications (DApps), including decentralised finance (DeFi) as well as a host of non- fungible tokens (NFTs), which have become hugely popular in the past 12 months.
Shiba Inu is, what one may term, a "speculative" coin, which experiences rises based on its online "clout" at any given moment.
This is most evident when a celebrity or someone well-regarded within the crypto community tweets about said coin.
Most famously – as well as in this latest case – any tweet in support of any memecoin (in this latest instance, Shiba Inu) invariably sees the price of that coin experience significant price gains.
Musk's latest tweet resulted in the hashtag #SHIB to start trending on Twitter as retail traders encouraged the price surge.
According to Coinbase, Shiba Inu has climbed approximately 8000% in the last 12 months.
Floki Inu
The Musk tweet of his puppy, named "Floki" also had a temporarily positive impact on the dog's namesake coin.
On Sunday evening, when Musk tweeted the pic of the adorable Floki Inu puppy, the wide movement in the price of Floki was observed.
According to CoinMarketCap data, Floki was valued at around US$0.000063 before its brief blip, but temporarily reached a high of around $0.000075. However, Floki's price burst was short lived and at the time of writing, has shot back to US$00004683.
However, Floki has experienced an upward trajectory since August – in line with a plethora of other cryptos, including Bitcoin.
Dogecoin
Dogecoin is the original dog-themed memecoin and has inspired spinoffs and spinoffs of spinoffs, including Shiba Inu, Floki Inu and Baby Doge.
It's not surprising then, that Dogecoin was also a benefactor of Musk's latest tweet.
Following the tweet DOGE jumped around three and a half cents from low of US$0.215 to US$0.248 as of 4 October 2021. It has since settled back to around US$0.24, representing a rise of 11.63%.
It's not the first time DOGE has benefited from a tweet with other celebrities. The coin has also seen movement when Mark Cuban, owner of Snoop Dogg and Dallas Mavericks, made a comment which positively impacted the memecoin's price in the past.
October has been a good month for Dogecoin, so far, with the memecoin gaining 17% from 1 August where it was priced at US$0.2044.
Although this represents good news for existing holders of the dog-inspired coins, the initial benefits from Musk's tweet may have come and gone already. That being said, it may well be the beginning of a bull market run for Dogecoin and Shiba Inu, in particular.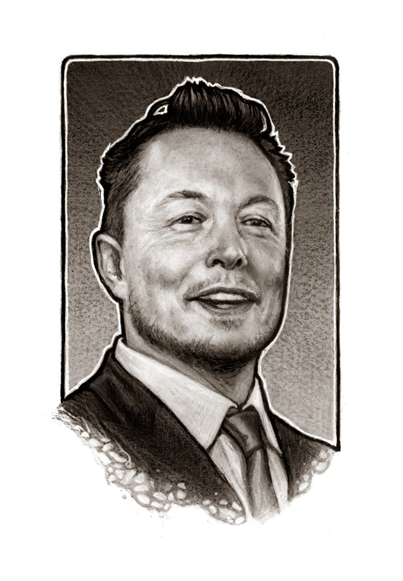 Source: © Nihilimbus | Megapixl.com