Summary

The global crypto market topped US$ 1 in market value on January 7, guided by the BTC performance.
Bitcoin surpassed the US$ 40000 milestone for the first time on Thursday, led by the JPMorgan analysts report.
The current market caps of the top two digital coins, BTC and Ether, are US$ 718.9 million and US$ 136.36 billion, respectively.
Blockchain-based cryptocurrencies are rallying on Wall Street as investors display confidence over Bitcoin as a sustainable asset. The world's most prominent cryptocurrency soared over a record US$ 40,000 on Thursday, doubling in value in less than a month. The virtual token zoomed over 11 per cent to US$ 40,394 on January 7.
The global cryptocurrency market has now crossed a market value of more than US$ 1.02 trillion, driven by the giant crypto-token, bitcoin.
Bitcoin's current market cap stands at approximately US$ 718.9 million, with a current price per BTC of US$ 38,662.
Meanwhile, Ethereum also maintained its gaining spree and surged 1.26 per cent to US$ 1227 a coin. Its current market stands at US$ 136.36 billion.
Bitcoin: Bubble Or Growth?
Bitcoin has quadrupled over the past one year. According to JPMorgan, so-called 'digital gold' could better US$ 146,000. The giant investor also estimates that in the long run bitcoin can compete with gold to achieve sustainable growth. However, the digital token is witnessing huge volatility as investors are yet to consider it a long-term investment option.
The virtual currency's price tumbled in early 2018, and by the end of that year, bitcoin was trading at US$ 4,000 per token. After that plunge, the digital coin was surrounded by volatility and uncertainty.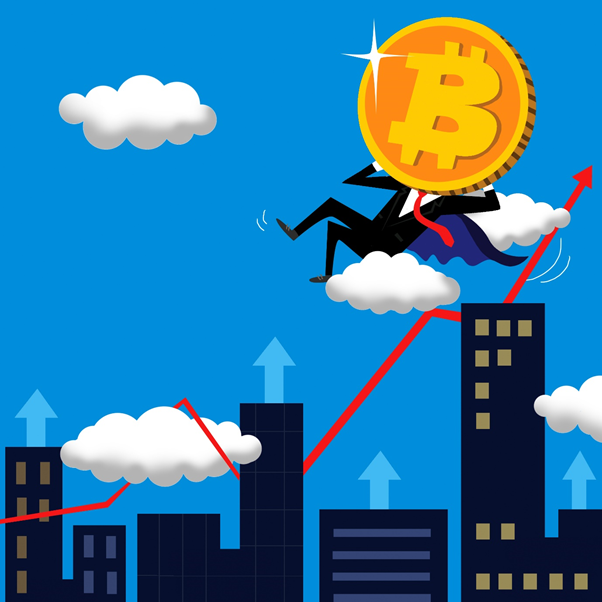 @Kalkine Image 2020
Cryptocurrencies & Mainstream Investors
However, there's seems to be a change in the perception of cryptocurrencies.
Many technology companies and digital banking systems are incorporating blockchain technology that runs cryptocurrencies like Bitcoin, Ethereum, Litecoin.
Year 2020's unprecedented crypto rally, which has now spiraled into 2021, is driven by more mainstream and institutional investors. The largest crypto coin by market value, Bitcoin, started getting popular among bull investors last year. And these investors are putting their money in Bitcoin to hedge against inflation, and few of them are comparing it with gold.