Highlights

Bitcoin broker Michaela Juric claims there has been irreversible damage done to her livelihood as a result of 91 banks who have stopped dealing with her
Debanking is when financial institutions ban a crypto- based business from doing business with them
Banks say they ban crypto businesses as they believe the money could be used illegal activities like money laundering and even terrorism
A popular Bitcoin broker claims she's been banned by several banks and says she's even been put on a terrorist watch list.
Michaela Juric built her business, "Bitcoin Babe", from her bedroom in Western Sydney into a digital currency empire.
According to Media reports, However, Juric, told the Australia as a Technology and Financial Centre Senate inquiry that there's been irreversible damage done to her livelihood because 91 banks have stopped dealing with her.
The inquiry, lead by Senator Andrew Bragg, is looking into the practice of debanking. Senator Bragg will deliver the inquiry's report on October 31.
Bitcoin Babe
Juric launched her brokerage business, Crypto Babe, in 2014 creating the peer-to-peer trading platform from her bedroom.
Juric says she created the business after suffering from depression and feeling a certain lack of direction in her early 20s.
She says she liked the autonomy of running a business and later became interested in cryptocurrency in which she channelled all her energy towards.
Juric says her attraction to digital currencies is largely due to its unpredictable nature. She specified there is always something changing - from the price to regulation to the people.
It didn't take long for Crypto Bank to become the number one local Bitcoin broker in Australia and New Zealand.
On Wednesday, Juric told the inquiry she was very grateful for the seven years she has been a part of the crypto community, saying she'd learned a lot and met a lot of people.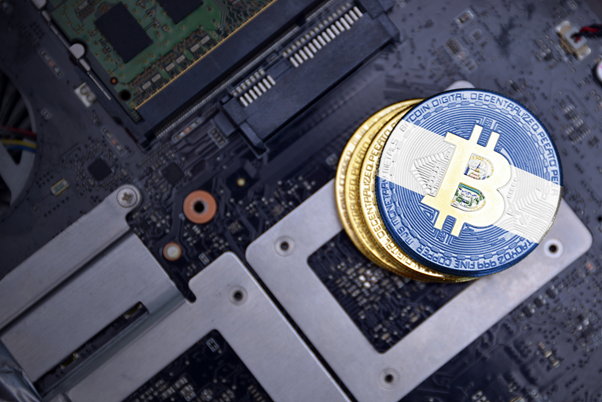 Image source: © Ruletkka | Megapixl.com
What is Debanking?
Debanking is when financial institutions ban a customer from doing business with them. The practice has allegedly grown out of the banks refusal to work with businesses involved in digital currency.
The banks claim they do this due to the lack of regulatory framework safeguarding cryptocurrency transactions. Banks believe the money could be used for illegal activities like money laundering and even terrorism. In fact, Juric claims some banks had reported her to certain databases as being a terrorist, which had subsequently prevented her from being able to get basic services like internet or a phone provider.
In a statement submitted to the enquiry by the Commonwealth Bank of Australia (ASX:CBA) it said the debanking process was a necessary step to mitigate and manage risk in instances where a customer's source of money can't be determined.
Andrew Brag told the inquiry on Wednesday that innovation from young entrepreneurs should be encouraged, and the cryptocurrency industry should be legitimised through greater regulation.
The Crypto Watchdog
Many crypto businesses in Australia, such as brokers and exchanges, attempt to garner legitimacy by partnering with the country's financial intelligence and anti-money laundering watchdog, called AUSTRAC.
However, Juric says her registration with the crypto watchdog didn't stop banks shunning her business.
She even claims to have been harassed by AUSTRAC, telling the inquiry on Wednesday AUSTRAC had threatened to shut down her business if they found errors with the business's compliance manual.
Juric's business and its problems surrounding legitimacy are clear evidence Australia's crypto industry has some way to go until crypto is seen as a mainstream space rather than a space which solely attracts money laundering or other criminal activity.