Ethereum made headlines this week in April as the European Investment Bank (EIB) launched its "digital bond" sale worth US$128 million using the blockchain network's platform. Meanwhile, Ethereum-based FinTech firm Notional raised US$ 10 million to offer crypto loans to its decentralized finance (DeFi) users.
The world's second largest digital currency is growing three times faster than Bitcoin. Hence, many crypto traders are of the opinion that Ethereum could soon outperform the largest electronic coin in terms of market cap.
Let us delve into the cryptocurrencies' price-technical analysis.
Ethereum vs Bitcoin
Ethereum breached a US$ 2,800-mark for the first time on April 29. In contrast, trading in bitcoin has been choppy over the last couple of weeks after it recorded a lifetime high of U$ 64,829 apiece in mid-April. It dropped by 16 per cent to US$ 54,511 per token against its record high on Friday, April 30 (6:05AM EST).
Bitcoin's market capitalization currently stands at US$ 1.02 trillion, which accounts for half of the overall crypto market's value. Ether's market cap, meanwhile, is almost US$ 322 million, which is one-third of the digital gold's market cap. But interestingly, Ethereum's crypto coin rose 1191 per cent in the past one year, up by more than two times as compared to Bitcoin's one-year return of 522.4 per cent, as per CoinGecko data.
When it comes to the total supply of tokens, Ether is quite inflated at 115.7 million coins against Bitcoin's total supply of 18.7 million. However, Ethereum network developers have already announced their plan to burn its excess tokens.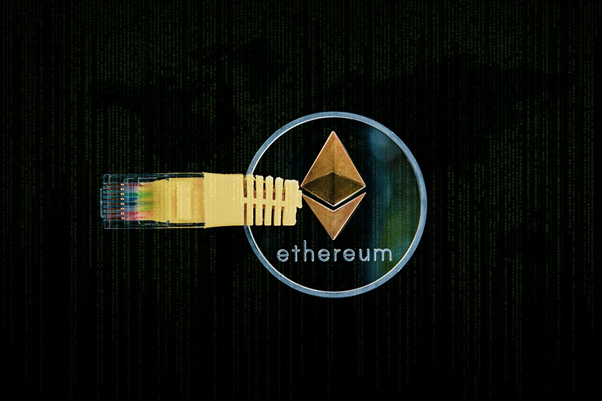 Source: Pixabay
Asset Managers, DeFi, & NFTs Drive Ether Demand
Canadian asset managers successfully listed three Ether exchange-traded funds (ETFs) on the Toronto Stock Exchange in early April. Similarly, asset manager WisdomTree also debuted its Ether exchange-traded product (ETP) on the Swiss Stock Exchange and Xetra market in Frankfurt on Thursday, April 29.
DeFi market has crossed US$ 100 billion in valuation, as per CoinDesk data, and most of these firms are powered by the Ethereum blockchain. DeFi has witnessed more than 1,000 per cent growth this year.
Non-Fungible Tokens (NFTs) have also been evolving and exclusively work on blockchain technology. In the wake of the NFT boom, Ethereum is offering smart contracts on its blockchain platform to digital content creators.