Summary

Bitcoin hits new high as bulls continue to back the asset.
At USD 1 trillion market cap, Bitcoin is now bigger than Facebook.
Bitcoin finds support from major institutions and investors alike.
The digital currency Bitcoin is once again storming the headlines with its market capitalisation surpassing USD 1 trillion mark on 19 February 2021 as its price crosses USD 55,000.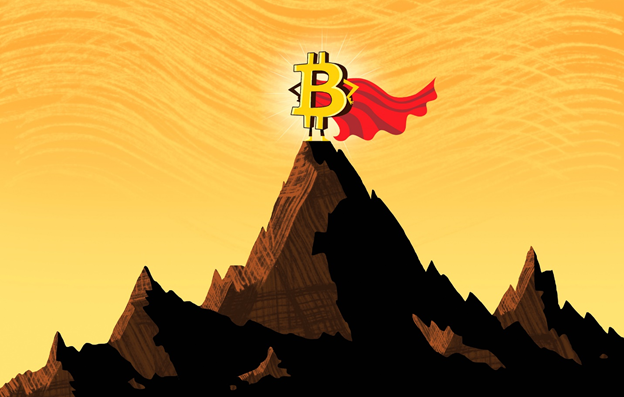 Copyright © Kalkine Media Pty Ltd
Bitcoin Surpasses Facebook's Market Cap
With such a superior surge in prices, the market cap of the digital asset has now joined the trillion dollar club with prominent names such as Microsoft, Amazon, and Google, bypassing the market cap of Facebook at USD 753.2 billion.
Since February 2020, the crypto asset has surged multi-fold, delivering eye-popping returns to many investors. Over the last six months, the currency has delivered a return of more than 360 per cent, making many others to join the Bitcoin bandwagon.
Factors helping the Currency to set New Milestones
The depth and magnitude of the economic drop-off due to the COVID-19 outbreak, forced many central banks to unleash quantitative easing, prompting several central banks to create money out of thin air and seeding a monetary inflation, which has consistently fanned the currency.
Also Read: Bitcoin in 2020 - A Year of Low Interest Rate, Quantitative Easing, And Economic Drop-Off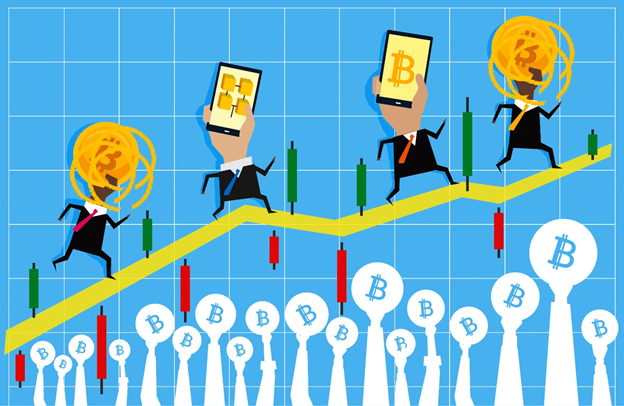 Copyright © Kalkine Media Pty Ltd
Furthermore, the acceptance of Bitcoin as an asset class has also gone up with many hopping on to the crypto bandwagon. In the recent past, many early adopters had invested their company's cash into Bitcoin and other crypto currencies, however a major shot in the arm to the bulls was Tesla investing USD 1.5 billion in Bitcoin.
To Know More, Do Read: Tesla jumps on Bitcoin bandwagon, how is the crypto currency looking on charts?
Apart from that, the currency has gained further momentum after the world's largest custodian – BNY Mellon announced that it would provide custodian platform for the digital assets.
To Know More, Do Read: What is BNY Mellon's latest initiative into the crypto world?
Additionally, the recent action taken by the Robinhood barring retail investors from executing trades has also unfolded well for the digital asset. Robinhood's action has once again shifted the attention of the global investing community towards the power held by financial intermediaries in validating transactions, throwing light on the importance of decentralised finance.
The use case of DeFi is also drawing the attention of many investors, with concepts such as yield farming and liquidity farming gaining traction. Furthermore, the backing of many prominent businesses such as PayPal and from key market participants such as Paul Tudor, Michael J. Saylor, Jack Dorsey, and many more, is pushing the currency to new highs.
Good Read: Yield and Liquidity Farming - Tools to Generate Alpha in the Crypto Space