Summary

This move could change the course of the crypto industry globally.
Cryptocurrencies are not accepted as legal tender and El Salvador's move may set a new benchmark.
President Bukele's political party Nuevas Ideas controls the El Salvador Legislative Assembly, and the bill is likely to clear the floor test easily.
Central America nation El Salvador is on the path to become the world's first country to adopt bitcoin as legal tender. The country is planning to introduce a legislation, informed President Nayib Bukele through a video message at the ongoing Bitcoin 2021 conference in Miami, which is being dubbed as one of the biggest bitcoin events ever.
The 39-year-old president informed the participants that El Salvador is partnering with Strike, a digital wallet company, which will help the country build a modern financial system.
Remittances, or money sent home from abroad, account for nearly 20 per cent of El Salvador's gross domestic product (GDP). The country received personal remittances to the tune of US$5.63 billion in 2019, as per The World Bank data. Financial intermediaries, undertaking these transfers, take away a "big chunk" of the remittances via charges and fees. With bitcoin's adoption, these fees can be eliminated, which can increase the country's GDP by 25 per cent, said the young president in a series of tweets.
Strike founder Jack Mallers said that bitcoin is the greatest asset in the world, and it can help countries absorb fiat currency inflation shocks. Mr Mallers added that this move will unlock the potential of bitcoin and it will benefit individuals, businesses, and public sector service providers.
Post legislative approval, Bitcoin will be used alongside El Salvador's official currency US dollar.
What Is A Legal Tender?
A legal tender is recognised and issued by the government to enable people undertake valid payment transaction for settling a private or public debt. Around the world, countries use their national currency, like the dollar or pound, as a legal tender.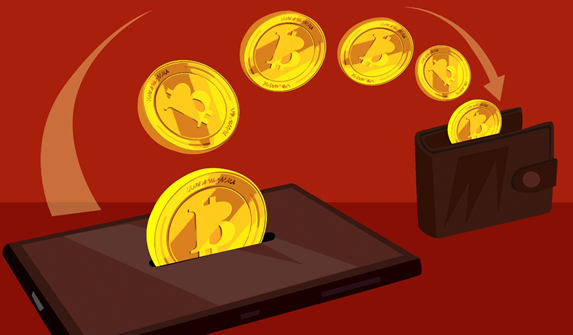 Copyright © 2021 Kalkine Media
Creditors are bound by the law to accept the legal tender as repayment of debt since it is issued by a government institution. For example, the Royal Canadian Mint in Canada issues legal tenders.
Till now, cryptocurrencies were not accepted as legal tender. However, El Salvador's latest move may set a new benchmark.
What Next For El Salvador?

Although details of this new development have not been disclosed publicly, it is believed that the country has formed a team of bitcoin leaders to develop a financial ecosystem that ensures smooth transition of adopting bitcoin as a legal tender.
As per the law, the bill needs to be reviewed and passed by the country's legislative assembly. President Bukele's Nuevas Ideas (New Ideas) party controls the El Salvador Legislative Assembly, the bill is not likely to face any major obstruction.