Highlights

Aion, the core of the OAN network, facilitates inter-compatibility between different blockchains
The platform enables the execution of smart contracts, data storage and information sharing between different blockchains
The crypto is available on several leading cryptocurrency exchanges across the globe
Aion's platform aims to secure and provide access to OAN, i.e., the Open Application Network, which is a public network available to everyone and is managed by Canada-based Open Foundation. It focuses on bridging the gap between other blockchains, i.e., facilitating interoperability between various blockchains, thereby enabling developers and users to create a variety of applications.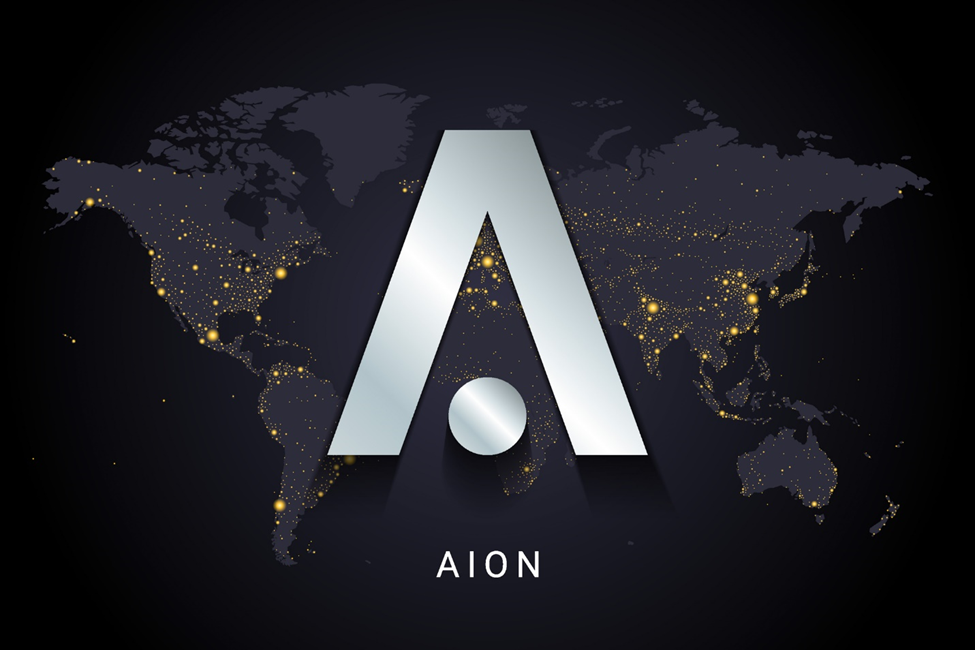 Source: © Alexanderushkevich | Megapixl.com
What is Aion?
Aion powers, manages and secures the OAN network, which in turn, positions the AION crypto for use in value and data exchanges, thus allowing developers and users easy transferability from one blockchain to another. Moreover, the platform enables smart contract execution on the Ethereum and NEO blockchains.
Interesting Read: Know all about Orchid (OXT) crypto and its price
In simple terms, the OAN network, whose core is Aion, allows its users to create Open Apps, execute smart contracts, and also helps in sharing information between several individual blockchain projects.
It is noted that even today, the lack of interoperability between blockchains creates a hindrance to technology for entering the mainstream financial world. Hence, AION aims to provide a solution to this by creating a platform that effectively is able to replace the traditional way banks deal with global finance. Here, it is worth mentioning that OAN has teamed up with several big fish of the industry like Nodesmith, CryptoCurve, and BlockX Labs and is also a part of the Blockchain Interoperability Alliance.
A Quick Read: What is ALI crypto and why is it rising?
Is Aion's platform safe?
Both the OAN blockchain and the Aion token make use of a combination of the DPoS and PoI consensus methods, known as delegated proof-of-stake and proof-of-importance, respectively, that render security to the platform.
Also Read: What is Tesla Token and is it safe?
It is pointed out that contrary to the PoW consensus model, which needs a lot of computing and electrical power, PoS models are more eco-friendly and ensure scalability.
Know Aion's price
The crypto's in-house token is called AION and is trading at US$0.03473, jumping 8.39% over the last 24 hours at the time of writing.
Currently, its market cap stands at US$17.2 million. About 501 million AION tokens are in circulation, while the total supply is unavailable.
Where to purchase the crypto from?
The Aion crypto is available on most of the top crypto exchanges across the world, such as Binance, Bithumb, KuCoin, Bitrue, Bitvavo, CoinDCX, Pionex and heaps more.
Bottom Line
Crypto investments, however lucrative and tempting, must be undertaken wisely and with caution. Potential investors must thoroughly go through the desired crypto's whitepaper before foraying into the crypto space.
Risk Disclosure: Trading in cryptocurrencies involves high risks including the risk of losing some, or all, of your investment amount, and may not be suitable for all investors. Prices of cryptocurrencies are extremely volatile and may be affected by external factors such as financial, regulatory, or political events. The laws that apply to crypto products (and how a particular crypto product is regulated) may change. Before deciding to trade in financial instrument or cryptocurrencies you should be fully informed of the risks and costs associated with trading in the financial markets, carefully consider your investment objectives, level of experience, and risk appetite, and seek professional advice where needed. Kalkine Media cannot and does not represent or guarantee that any of the information/data available here is accurate, reliable, current, complete or appropriate for your needs. Kalkine Media will not accept liability for any loss or damage as a result of your trading or your reliance on the information shared on this website.