Highlights

Cryptopunks are Ethereum-based NFTs that have been garnering massive attention, with prices soaring up to millions of dollars.
Ongoing demand and limited supply are key factors behind rising Cryptopunk valuation.
Each cryptopunk token has a unique characteristic attached to it like a monocle or pipe.
Those keeping up with the unique world of NFTs, would be familiar with Cryptopunks and their massive success in the market. These NFT tokens have gained massive success in the market, making them some of the most expensive NFTs after artwork by the popular creator Beeple.
For the uninitiated, Cryptopunks are Ethereum-based NFTs, conceived in 2017 that are currently amassing sales over US$1 million each. The Cryptopunk projects consists of 10,000 images that have been tokenised into NFTs, with each token representing a digital certificate of ownership of a unique Cryptopunk character.
What is making Cryptopunk NFTs so valuable
These NFTs have progressively garnered somewhat of a cult followership in the markets, even while some remain perplexed about what these images mean. Thus, their popularity has left many wondering what makes them so unique that collectors are spending millions of dollars on these images.
GOOD READ: Here are 5 of the most expensive NFTs sold till date
Consistent demand behind growing value
The history of Cryptopunks sheds more light on why they seem to be ahead of the game in the NFT world. These tokens were one of the first NFTs to have been minted ever. Thus, much of their value now can be attributed to their quality of showing up early in the playfield.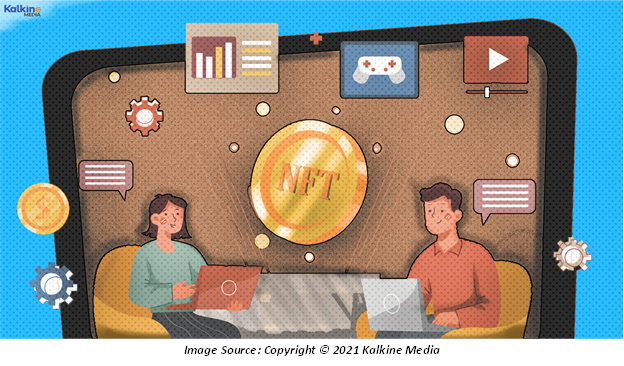 Additionally, the exclusivity of Cryptopunks stems from the limited supply of these tokens in the market. Though their demand has been on the rise, these digital assets cannot be minted further and have a limited supply of 10,000 items, making them scarce like Bitcoins. Fundamental economics dictates that excess demand of an already scarce item pushes prices higher, which explains exactly why Cryptopunks are the one of the most expensive NFTs right now.
While Cryptopunk characters may not possess any inherent value, they do have unique features setting them apart from each other. For instance, a Cryptopunk character can be seen sporting a hat, or a monocle, while another one is seen smoking a pipe.
ALSO READ: Bitcoin craze among older Aussie investors; what's driving the boom?
Bottomline
While Cryptopunks have garnered massive attention in the digital asset arena, these images do not possess any intrinsic value. However, because of the market's reaction to them and their limited supply, these NFTs have created a niche for themselves in the NFT arena. Given the high dependency of the token's prices on market demand, it becomes apparent that their market can sometimes be quite volatile. Thus, investors must tread carefully and do thorough research before delving into the NFT universe.