Highlights

In 2021, Bitcoin crossed the 60,000 dollar mark and the market cap of the cryptocurrency industry is over US$ 2 trillion.
Canada is expected to become a hub for cryptocurrencies ever since China started a crackdown on crypto mining operations.
Cryptocurrencies and blockchain technology is gaining prominence and this could further attract investors.
Blockchain technology and cryptocurrencies are increasingly becoming mainstream across the world.
In 2021, Bitcoin crossed the 60,000 dollar mark and the market cap of the cryptocurrency industry is over US$ 2 trillion.
As the industry is expected to grow rapidly, influencers in their respective countries will likely play an essential role to attract public attention.
On that note, let's look at some of the most prominent people in the Canadian crypto industry:
1. Emal Safi

He is the lead at Aircoins, a company that is one of the pioneers of crypto augmented reality (AR) platforms.
Emal Safi has remarkable experience in the cryptocurrency and blockchain industry, and he has worked as an auditor of decentralized finance (DeFi) and non-fungible tokens (NFTs) smart contracts.
In addition, Mr Safi was also behind the eFace technology, which uses facial recognition for an easy and secure method of verification for payments.
As vice president of Smatficial, Mr Safi had played an essential role in the advancement of artificial intelligence and blockchain technology.
2. Mukhtar Mussabetov

Chief Executive Officer (CEO) and founding member at Genesis Block, Mukhtar Mussabetov is one of the leading names in the Canadian crypto space.
Genesis Block is a blockchain-based company and it is looking to intersect financial technology (fintech), blockchain, and DeFi infrastructure.
Notably, Mr Mussabetov has years of experience in the crypto industry and he has worked on projects like Blockchain SIG and Business Activator.
3. David Pouliot

Founder of Coinmiles, David Pouliot is working on innovative technologies and strategies in the cryptocurrency industry.
Mr Pouliot holds a Masters in Business Administration (MBA) degree and is known to have built several technologies in the crypto space.
Coinmiles is an e-commerce platform and to attract crypto enthusiasts, the company offers 35 per cent cashback to users paying in cryptocurrencies. It has also partnered up with famous platforms like eBay, Home Depot and Footlocker.
4. Matthew W. Jamal Ross Young

Serving as the Executive Director at BTC Mining Canada Ltd, Matthew W. Jamal Ross Young is an experienced entrepreneur.
BTC Mining is assisting crypto traders to buy and sell cryptocurrencies and also helps set up crypto mining.
5. Ageesen Sri

Founder of a cryptocurrency research institute named Locksbit, Ageesen Sri has been an active supporter of cryptocurrencies and blockchain technology for the past nine years.
Mr Sri is also the founder of a portal for the Bitcoin market- Bitcoin.xyz. In addition, he runs U.cash, a platform used for building DeFi applications.
© 2021 Kalkine Media
6. Bogdan Fiedur
Having worked as a blockchain expert and smart contract architect, Bodgan Feidur has years of experience in the crypto space, and he works as a lead blockchain engineer at Auditchain Labs.
Mr Bogdan is known for his experience of initial coin offering (ICO) and he offers consulting services to blockchain companies.
7. Paresh Khatri

He founded a startup in 2017 named Cannabanc and it offers blockchain-based baking solutions to companies working in the Cannabis industry.
Paresh Khatri also serves as the CEO at Budd Holding Ltd, and he is working to integrate the cannabis industry with blockchain technology.
8. Jean-Philippe Beaudet

Starting as a game developer in 2005, Jean-Philippe Beaudet went on to work as a consultant with the Bitcoin Embassy. Mr Beaudet has co-founded several startups contributing to blockchain development.
Also Read: What is RTFKT & why is Nike acquiring this company?
The most significant startup by Mr Beaudet was VN3T, which provides services based on artificial intelligence technology.
9. Steve Wand

After serving as the chief marketing officer in different cryptocurrency, blockchain, and e-commerce companies, Steve Wand established his own blockchain companies.
Mr Wand's companies are reportedly the leading software providers for decentralized games and art.
10. Gene Swinton

He is the founder of Sports D³, a startup powered through blockchain technology and helps clubs, athletes, and sports leagues to tokenize and trade their assets.
Notably, the startup allows tokenizing and trading through security token offerings that follow regulations. Gene Swinton is known for his interest in the practical applications of blockchain.
11. Terrance Henry

Mr Henry is the CEO of Bulwark Capital Advisors North America, and this company allows government entities and wealth funds to manage a diverse portfolio of cryptocurrencies and other securities.
As his interest is in cryptocurrencies, Terrance Henry runs a podcast named 'Let's Talk Crypto' and it is available on popular podcast streaming platforms.
12. Adam Miron

Before making his name in the cryptocurrency industry, Adam Miron was the co-founder of HEXO, one of the leading cannabis companies in Canada.
Mr Miron's book about HEXO was an instant hit and it reveals the story of the company's founders turning a C$ 35,000 investments into a company worth C$ 1 billion.
Adam is currently serving as chairperson of Brane Digital Asset Custody, which offers services to institutional investors who are exploring the crypto space.
13. Ashton Addison

He is the creator of EventChain, a blockchain-based project which helps customers identify counterfeit event tickets. Ashton Addison has designed EventChan to make events accessible and cheaper through SmartTickets.
Also Read: Can Tesla's Dogecoin acceptance revive crypto market spirit?

Mr Addison also runs a fintech network, which broadcasts news and is known as the Crypto Coin Show. In addition, he has developed crypto communities on social media platforms like Twitter and Facebook, now known as Meta Platforms.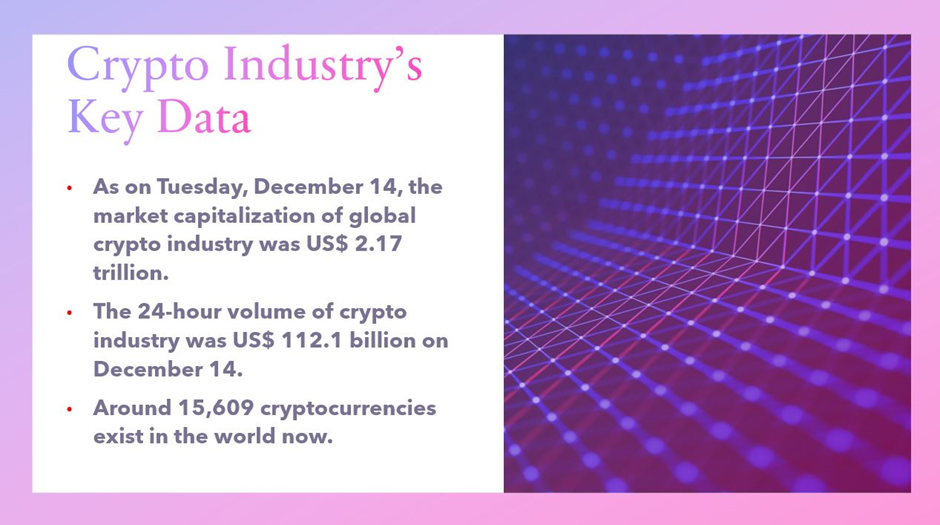 © 2021 Kalkine Media®
14. Kelghe D'Cruz

Before becoming a big name in the Canadian crypto industry, Kelghe D'Cruz started mining various cryptocurrencies in his basement and his interest had spiked in 2012.
He has built BlockBank along with his team and it is a platform powered by Ai and syncs smart contracts, trading platforms, and blockchain networks into a voice-controlled application.
15. Manie Eagar

Every time we talk about the Canadian crypto industry, Manie Eagar's name would always pop up. He launched the first Bitcoin ATM in the world in Vancouver and serves as the CEO of Digital Futures.
Mr Eager is the founder and chairperson of the Blockchain Association of Canada and continues to work on projects to accelerate the use of blockchain technology.
16. Kelsey Cole

Often referred to as the female pioneer in the Canadian blockchain space, Kelsey Cole has worked on several cryptocurrency and blockchain projects.
She is an entrepreneur and a women's rights activist. In addition, she has several years of working experience with the United Nations (UN) partnership office and worked on achieving sustainable development goals.
17. Alexandra Moxin

She is on the advisory board of the Open Crypto Alliance, which aims to address the negative impacts of patent assertion. Alexandra Moxin is known to understand emerging technologies like Bitcoin and holds experience in digital transformation.
Also Read: What is BAX crypto & why has it soared 6000%? Know its price prediction

She is also the founder of Advance Tech Media and the Advance Tech Podcast.
18. Giuseppe Gori

He is the owner of a blockchain crypto-network named Gorybyte Inc. Giuseppe Gori is a communications specialist and a blockchain technology architect.
Mr Giuseppe has reportedly been awarded several times for his work on making scalable crypto platforms.
19. Dylan Dewdney

He is the CEO and co-founder of Kylin Network. Dylan Dewdney is working to build a Data Economy 3.0 on the Polkadot blockchain.
Mr Dewdney is an active member of the Toronto crypto community and has previously taken up roles of an investor, advisor, and participant in several blockchain projects.
20. Adam Atlas

Using his expertise as a lawyer, Adam Atlas provides legal support services around payments and crypto business. His firm, Adam Atlas Attorney, deals with any issue related to DeFi, cryptocurrency exchanges, and e-wallets, among other things.
Mr Atlas is also a member of various technology and law forums, where he provides valuable legal information.