Highlights

Oil prices have been soaring over the past weeks, and now the US has banned oil imports from Russia

Commodities like nickel and aluminum are also trading higher due to multiple reasons
Supply constraints seem to be the biggest factor impacting the price of industrial metals
There's a lot going in the market, and the main force that might have shaped everything from equities and bonds to commodities and even the crypto market over the past few weeks may have been the ongoing crisis in Ukraine. The US Fed rate hike worries seem to have taken a back seat, at least for the time being.
Why are industrial metals rising?
First, we shall not forget that prices of many commodities, including aluminum, hovered in the higher trajectory even before Russia invaded Ukraine. Before the war, the receding of the pandemic and higher-than-expected job growth in the US in the first month of this year revived hopes of an economic recovery, which meant the demand for industrial metals could go higher globally, and hence, perhaps, the rally in prices. Separately, supply chain constraints had existed, and inventories too were under pressure.
What has happened now?
But now, the problem seems to have reached a different level completely. First, sanctions on Russia may not mean economic isolation of Russia alone, but a major blow to the global supply chain. China, a major metals supplier, seems to be tilted toward Russia in the ongoing conflict, though there is no official statement as such.
Second, ousting Russian banks from the SWIFT payments system by the US and Europe may have an impact on the entire global supply chain. Russia doesn't get inward cash alone, but it also pays for its exports, which might be impacted by the SWIFT decision.
Also read: Top 3 meme cryptos by market cap to watch after Ukraine's Dogecoin move
And now, the US has posted yet another month of better-than-expected job growth in February. The local economies of most countries seem to be shrugging off the pandemic blues, but the global economy is in a strange situation. That's what may have worried traders, which could be why commodities are gaining on possible anticipation that demands in the local economy may not be met due to global supply chain issues.
Besides, it may also be true that traders are tweaking their bets, and some funds parked in equities (also under pressure due to rate hike fears) may be going toward the commodities market. Higher demand for commodities on exchanges would lead to higher prices.
Also read: 3 cryptos to watch if you are a cryptocurrency beginner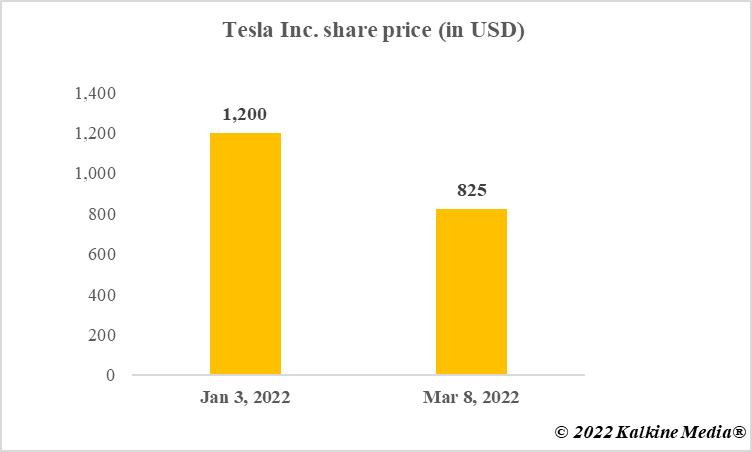 What's with the price of nickel?
The case of nickel is more or less the same as that of aluminum. Russia's Rusal is a big global supplier of aluminum, and Russia is said to account for almost 10 per cent of nickel the world consumes.
Also read: GALA, ALICE & RARI: 3 gaming cryptos to watch in the near term
Here, it is notable that nickel finds use in one of the top emerging industries -- electric vehicles (EVs). Elon Musk is the world's richest man for a reason.
Batteries for EVs need nickel, and now that there is discernibly a short supply in the market, which might even worsen if geopolitical troubles soar from here on, there is a possibility that prices in the future will stay along the same higher trajectory. Of late, nickel has soared to record heights, while aluminum, which had surged steeply in the past, has pared some gains. Prices, however, may not come under heavy pressure anytime soon.
Also read: Ivanhoe (IVN) & FM: 2 TSX metal stocks to hedge against volatility
Bottom line
If there is one thing that could possibly calm the commodities market, it may be the end to the ongoing conflict, which might then be followed by the West considering the easing of sanctions on Russia. But if the situation continues, it may further push commodity prices up owing to supply-side anxieties.