Summary

Coal prices have hit record high levels with the prices gaining more than 76% in a year.
Robust demand for electricity amid rising temperatures in China is boosting the prices.
Adverse weather conditions are disrupting the supply chain, thus creating a local shortage of coal.
Coal prices reached decade high levels of US$140 per tonne during mid-July, reflecting more than 24% gain in the last one month and 76% gain in the last one year.
The demand for coal has been high, owing to various factors like growing industrial activities, supply constraints, and summer demand from countries like South Korea, Japan, China, and the US.
Copyright © 2021 Kalkine Media
Must Watch: What is coking coal, and where is it used ?
The Supply and Demand Game
There have been supply constraints. Lower hydrogen generation in the Yunnan province of China and flood conditions in Australia, Indonesia and other leading suppliers have created a supply crunch. Other factors that have been boosting coal prices are China's ban on Australian coal and mine closures in Colombia.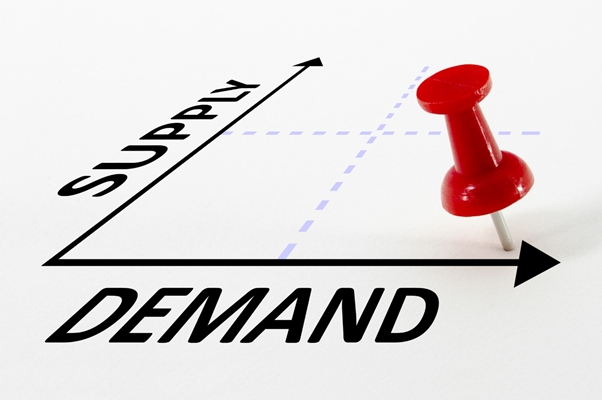 Source: © Pricelessphotos | Megapixl.com
The daily power requirement in Southern China has been increasing day by day due to higher temperatures. The rising electricity demand has boosted the demand for thermal coal; however, it is hard to sustain the supply given the intense demand. Various regions of the country are issuing warnings about the higher usage of coal.
The electricity demand in the country has surged nearly 10% due to hotter than usual temperatures this year. The soaring coal usage due to robust industrial activity in the country is another factor boosting coal demand.
The power load in the eastern province of Zhejiang recently crossed the mark of 100 million kW per hour for the first time, as per the State Grid data. The electricity usage in Jiangsu and the southern region of Guangdong also hit record-high levels due to high temperatures.
The excessive electricity demand has boosted Chinese thermal coal futures to record high levels in two months. Futures have rallied more than 30% in 2021, reaching record-high levels in May due to supply shortages.
Also Read: Why Canada will no longer allow any new thermal-coal mining projects
Adverse Weather Conditions
While several factors are already pushing coal prices to new heights, adverse weather conditions in China are also hampering the coal market. A rainstorm in the country a few days ago temporarily halted the roadways between Shanxi, a major coal-producing province, and some neighbouring regions, thus creating a local shortage.
Other commodities along with coal such as aluminium are also hard hit due to electricity shortage. Various smelters in the Yunnan province are unlikely to restore production due to a new round of power rationing amid hot weather conditions.
Interesting Read: Is renewable electricity more economical than coal-based power?
In that backdrop, let's have a look at how few of the ASX-listed coal stocks have been performing.

BHP Group:
BHP Group (ASX:BHP) is a diversified mining company that holds two coal business units in Australia - New South Wales Energy Coal and Queensland Coal. The company is also engaged in one Colombian coal project.
New Hope Corporation Limited:
New Hope Corporation Limited (ASX:NHC) is an ASX-listed coal player that holds and operates Queensland coal operations and New South Wales coal operations. The company's total saleable coal production for the April 2021 quarter stood at 2.286Mt.
Yancoal Australia Limited:
Yancoal Australia Limited (ASX:YAL) is one of the leading pure-play coal producing companies in Australia. The company holds coal assets in NSW and Queensland.
Whitehaven Coal:
Whitehaven Coal (ASX:WHC) is one of the leading coal producers in Australia. The company holds four mines in the Gunnedah Basin of NSW. WHC holds and operates Vickery and Winchester projects in Queensland.
Coronado Global Resources Inc.
Coronado Global Resources Inc. (ASX:CRN) is one of the largest metallurgical coal producers in Australia. The company holds and operates various coal mines in Australia and the US.