Highlights

Copper prices have rallied by over 25 per cent in 2021 so far.
The copper price rally seems to be gradually losing momentum over the last month.
Investors can keep some attractive ASX-listed stock picks in the copper segment on their radar.
Copper has staged a remarkable journey in 2021 so far, with the price of the commodity rising by over 25 per cent despite the virus crisis. Thanks to strong demand in China and a weaker US dollar, the price of copper exceeded US$10,000 a ton for the first time in 10 years in April 2021.
After trending sideways for a few months after April, copper woke up again in October while trading above US$10,000 a ton for some days. The rally in the copper prices was somehow triggered by the global energy crisis, which forced metal output cuts from China to Europe, tightening commodity supply.
Must Watch: What lies ahead for copper prices in 2022? I Top ASX Copper Stocks | Kunal Sawhney full interview
In addition to tight supply, the US Federal Reserve's decision to go slow on interest rate rises despite inflationary pressures helped copper prices to sustain momentum. A part of the credit also goes to the recovery in copper demand, spurred by lockdown restrictions that increased demand for metals in housing and consumer goods. Higher coal prices in China, which raised production costs, also supported the price rise in copper this year.
Why is the copper rally losing momentum?
Copper prices have taken a breather over the last month while sliding by over 7.5 per cent since mid-October 2021. The recent pullback in copper prices can be credited to the US President's decision to select Jerome Powell as the Fed Chair for the second time, which bolstered the greenback. A stronger dollar made commodities priced in the US dollar more costly for holders of other currencies, prompting weakness in copper prices.
Meanwhile, the copper prices came under pressure due to renewed worries about demand in China and anticipations of a more balanced market in the coming months. An ongoing property crisis in China has sparked fears of subdued demand in the country. It is worth noting that China's real estate sector accounts for a huge share of copper consumption which was hit by a liquidity squeeze.
Good Read: Copper futures tumble on worries about Chinese property crisis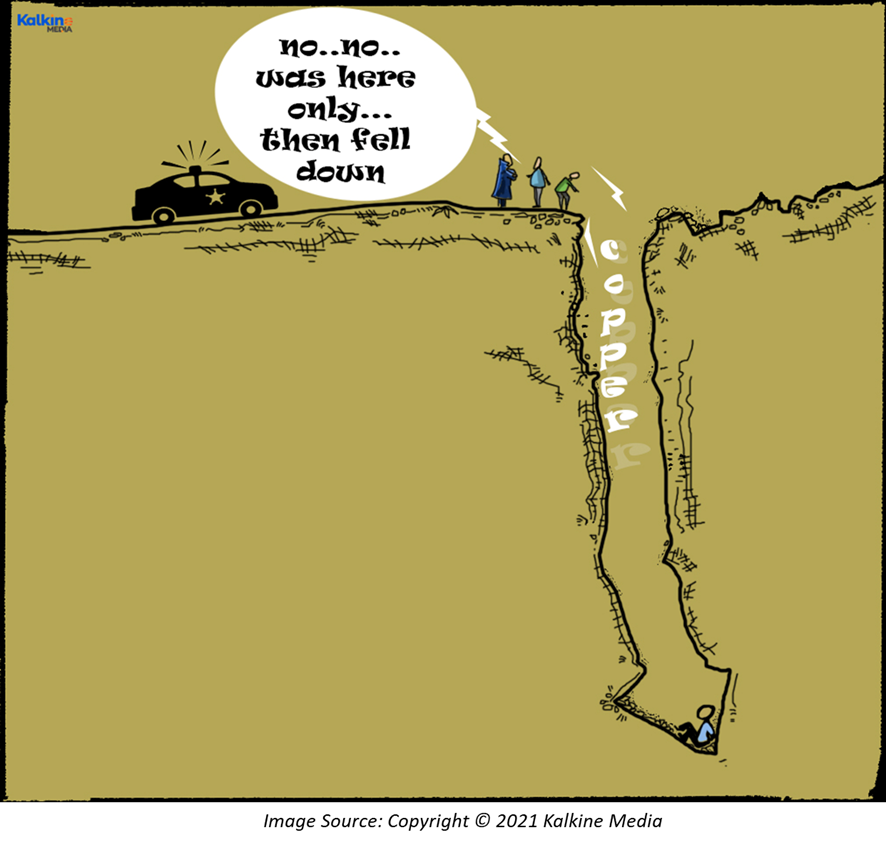 In addition to these factors, China's decision to cool down surging coal prices that is vital to power the world's second-biggest economy, triggered a fall in copper prices to some extent. The copper prices further bore the brunt of the latest economic data in China, which showed unexpectedly strong industrial output but weakness in the property sector.
Moreover, energy shortages in China and electricity price hikes in Europe have been posing risks of reduced demand for the industrial metal, keeping a lid on price rise. Meanwhile, price increases have been capped by strengthening the US dollar over recent days, which is harnessing the benefit of robust inflation data. Strong inflation figures in the US have bolstered rate hike expectations in the US, making greenback-priced metals expensive for holders of other currencies.
Do Not Miss: Copper dips on the strong dollar and China's power crisis
Attractive stock picks
Investors can keep some ASX-listed stocks under their watchlist that seems to hold great potential for the coming years:
Sandfire Resources Limited (ASX:SFR) – Sandfire is progressing towards completion of the acquisition of a new Spanish copper mine – MATSA - under a deal. This deal could propel it to become the biggest copper pure play on the ASX. Meanwhile, the deal places Sandfire in good stead to harness the benefits of copper price growth in the years ahead.
BHP Group Limited (ASX:BHP) – Although BHP's revenue is majorly dominated by iron ore, it is one of the biggest copper producers in Australia. The company produced 1.7 million tonnes of copper in 2020, which plateaued slightly in 2021 due to a change in copper grade. However, the company expects strong copper production for the current financial year on the back of solid capital investment.
OZ Minerals Limited (ASX:OZL) – OZ's full-year group copper production is tracking in line with the annual guidance. The Company anticipates copper production of 120,000- 145,000 tonnes in the 2021 financial year, considering the strength in the underlying commodity market.
Outlook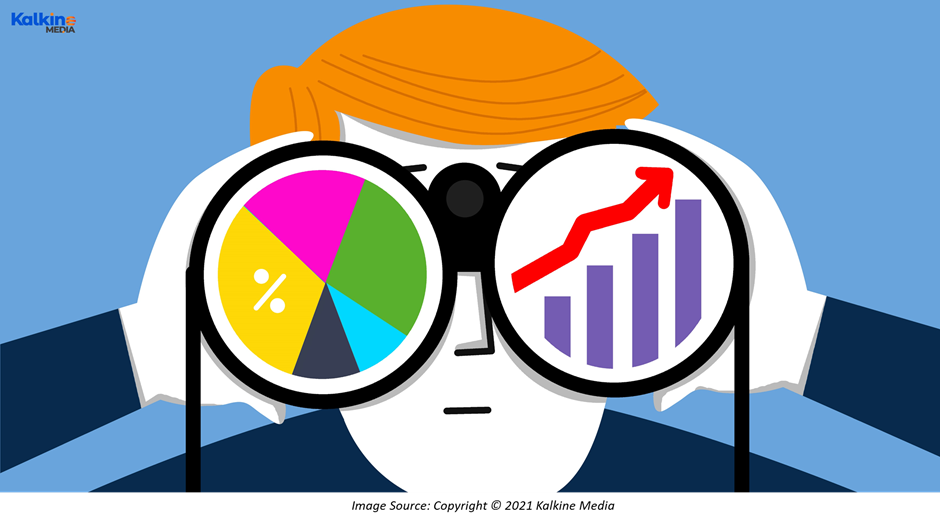 As COVID-19 lockdown restrictions continue to fade as a driving force, copper demand is likely to strengthen for advanced countries heading into 2022. While supply chain disruptions may continue for quite some time, the resumption of some infrastructure projects could underpin growth in copper prices. However, this is not likely to happen in the immediate future.
In the coming few months, the commodity market might see slowing global growth momentum and plummeting Chinese copper demand to exert pressure on copper prices. At the same time, inflationary concerns might lure investors towards copper, which is closely linked to the health of the economy. This may offset some price falls.