Highlights
Australia catered to nearly half of the global lithium supply in 2020.
The Australian mining industry is fairly advanced on the upstream side, with little developments on the downstream side.
The Federal Government has announced several steps and policies to boost the battery metal industry.
Australia is a mineral-rich country with mining operations across all states. The mining industry of the country is fairly advanced and contributes around 10% of the total GDP. Moreover, the mining industry offers direct employment opportunities to nearly a quarter million people.
Australian companies mine and ship raw materials, including battery metals, to several economies around the world.
Australia's export of battery metals during 2021-22 (Data source: Resource & Energy Quarterly March 2022)
One of the hottest commodities these days is lithium due to its surging demand from the battery market. In 2020, Australia accounted for 49% of the total global output of lithium.
However, there has been little development in the downstream sector of the industry. For instance, currently, 100% of lithium-ion batteries are imported from overseas.
Related read: MIN to SRL: Here's how these battery metal stocks are faring
Is Australia Taking Any Steps To Build A Battery Supply Chain?
Why Australia needs a local battery supply chain
Market experts say that Australia could supercharge its economy if it builds a local battery supply chain.
There are exciting growth opportunities for Australia, provided it builds a battery value chain from mining to processing active battery materials, eventually manufacturing its own batteries to cater to rising EV demand.
Also read: What are battery metals? Why is their demand growing?
Government initiatives to tap the lucrative potential
In the first quarter of 2022, Australian Prime Minister Scott Morrison announced financial aid for four manufacturing projects in the critical minerals sector. The AU$243.6 million government aid will boost the domestic value chain of critical metals, batteries and EVs.
Of the total, nearly AU$90.8 million is planned to be directed towards three projects related to battery energy storage.
Back in 2021, the Australian government rolled out the Federal Government's Technology Investment Roadmap as part of its AU$1.5 billion Modern Manufacturing Strategy. The strategy is aimed at leveraging the country's mineral and resources sector to establish Australia as a global leader in transition to renewable energy.
Energy storage is a significant component of that transformation. The Australian Energy Market Operator (AEMO) recognises it as a critical enabler of cost-effective and reliable low-emission electricity in its 2020 Integrated System Plan. The AEMO estimates that up to 19 GW (gigawatt) of new dispatchable resources, including battery storage, will be required to support renewable energy in the National Electricity Market (NEM) until 2040.
The Ministry for Industry, Science and Technology has also laid out a new roadmap for a 10-year vision for developing sophisticated manufacturing capability in Australia's resources sector. It demonstrates how businesses can benefit from Australia's access to key resources.
Related read: Liontown (ASX:LTR) seals a deal with major EV battery supplier
The government's Modern Manufacturing Initiative aims to assist enterprises to scale up production, commercialising products, and tap into global supply networks.
In March 2022, the Australian government granted Major Project Status to a AU$560 million cobalt project in the NSW region. The project will produce 16,700 tonnes of cobalt sulphate annually for the Li-ion battery industry.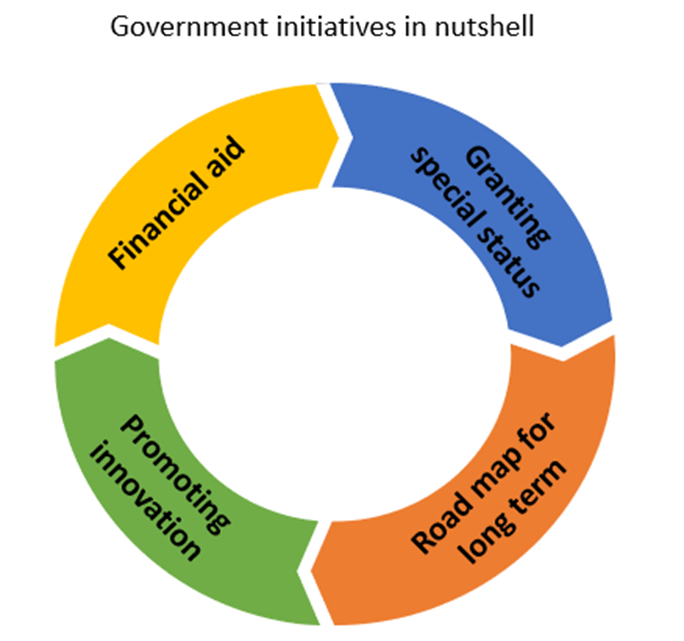 Source: Kalkine Media
Related read: Up 700% YTD; a fast-charging ASX-listed, battery-material stock
All these government initiatives will help unlock investment from the industry, enabling Australia's resources sector to increase manufacturing competence and competitiveness while capitalising on a substantial global growth sector.
The initiatives are expected to draw huge investment in the battery value chain creation in the country. The vertical integration will benefit the national exchequer significantly as the margin on the finished products is significantly higher with respect to raw materials.