Summary

Rare earth elements (REE) are a set of 17 metallic elements, which are not rare despite what the name suggests.
REEs are widely used in the manufacturing of consumer electronics, medical equipment, electric vehicles, and defence and clean energy space.
China is the leading REE producer and holds more than one-third of the global reserves.
In the periodic table, rare earth elements (REE) are a set of 17 chemical elements. 'Rare earths' is a misnomer as contrary to what the name suggests, these elements are not rare and are present in abundance in the Earth's crust. However, finding them in concentrations high enough for economical extraction is unusual.
Source: © Antoine2k | Megapixl.com
The 17 REEs are cerium (Ce), dysprosium (Dy), erbium (Er), europium (Eu), gadolinium (Gd), holmium (Ho), lanthanum (La), lutetium (Lu), neodymium (Nd), praseodymium (Pr), promethium (Pm), samarium (Sm), terbium (Tb), thulium (Tm), ytterbium (Yb), scandium (Sc) and yttrium (Y).
Must Read: Critical minerals can strengthen global climate ambitions, says International Energy Agency
Why are these metals important?
REEs are an integral part of technological advancements. The Japanese call rare earth elements as the "seeds of technology" while the US Department of Energy considers them as "technology metals".
These metals are the backbone of today's fast-paced high-tech world. Everything, starting from a microchip to mega medical equipment, has one of these metals as the raw material.
Their unique magnetic, electrochemical, and luminescent properties make them an irreplaceable material from the world of technology. The world-famous mobile phone brand, Apple uses around eight REEs to manufacture an iPhone. REEs have wide applicability in the manufacturing of mobile phone components ranging from the screen, speaker, to circuit.
With the use of new technologies growing, the demand for rare earth metals is only expected to increase.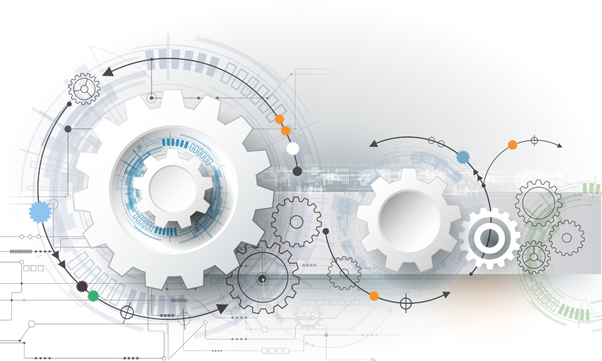 Source: © Number168 | Megapixl.com
They have an extensive range of application. REEs are used in the manufacturing of cell phones, medical equipment, electronic gadgets as well as in advanced transportation systems, defence, environmental mitigation, clean energy transition, computer networks, etc.
The use of REEs is not only limited to these fields, the widely believed electric vehicle (EV) revolution is also well supported by them. In 2019, more than three-fourths of the EVs sold in the global market used motors based on permanent magnets, made up of REEs. These are powerful permanent magnets with applicability in practically every product that depends on electricity to produce motion.
Good Read: American Rare Earths (ASX:ARR) marks an upswing, thanks to drilling on at Arizona project
Scandium is used in consumer products such as televisions and fluorescent lights, while yttrium is found in lasers, surgical supplies and superconductors.
These metals are important for governments agencies, owing to their use in manufacturing defence equipment. REEs have wide applicability in drones, jet turbines, and space shuttle components. They were an integral part of the space shuttle program of NASA.
How has the global REE market evolved?
Until 1965, the demand for REE was very low and most of the global supply was controlled by India and Brazil.
In 1950s, South Africa emerged as the leading REE producer. Also, at the same time, California (Mountain Pass Mine) in the US was producing small amounts of REEs from Precambrian carbonatite.
The surge in demand for REEs was seen in the mid of 1960s, when colour televisions forayed into the market. Europium was the most essential material needed for the production of colour images in televisions. During that time, the Mountain Pass mine had also started producing europium, positioning the US as the leading REE producer, globally.
In the 1980s, China entered the REE market and started producing a substantial amount of rare earth oxides, becoming the world's leading REE producer. Until the early 2000s, China reinforced its REE market by selling these elements at such low prices that the world was unable to compete with.
Interesting Read: Will 2021 be a breakout year for Australian Rare Earth and LNG firms?
During that time, the global demand for REEs was robust due to the wide applicability of these metals in defense, electronics, industrial and other products.
China capitalised on this surging demand by limiting its exports, thus the REE prices reached historic highs.
By that time, China was also the leading consumer of REEs due to its high usage in electronics in the domestic market, along with the export of goods to the international markets.
Reportedly, China accounted for nearly 95% of the global REE production in 2010. The prices for several of the metals surged 500%, enabling global REE miners including Canada, Australia, and the US to encash the opportunity.
China also engaged in acquiring leading mines outside the country, a move targeted to maintain its monopoly. In 2009, China's Non-Ferrous Metal Mining Company acquired a majority interest in Australia-based Lynas Corporation (ASX:LYC). The Asian country also purchased Zambia-based Baluba mine.
Must Read: Cowen makes Lynas (ASX:LYC) top pick in next-gen material space
Who are the leaders in the REE space?
Source: © Tbe | Megapixl.com
As of 2020, China was the leading producer of REEs in the world, accounting for more than half of the global production.
The United States, Burma, Australia, and Madagascar are the other leading players in terms of REE production.
As per the United States Geological Survey (USGS) data, China, Brazil, Vietnam, and Russia account for the largest estimated REE reserves. China holds around 37% of the total REE reserves, while Brazil accounts for around 17.5%, Vietnam holds 18.33% and Russia holds about 10% of the global reserves.
Must Read: China targets US rare earth export; Australian miners shine