Highlights

Wheat prices have soared by as much as 60% in the last one month (as of 8 March 2022).
Ukraine and Russia are key exporters of wheat, corn, and sunflower seeds, having a crucial share in the global market.
Ukraine's existing trade channels are at risk of getting hampered forever, pushing buyers towards alternative products from other nations.
The events unfolding amidst the Russia-Ukraine conflict are highlighting different perils of war – one of them being declining food security. Wheat prices have soared by as much as 60% in the last one month (as of 8 March 2022), fuelling widespread concerns about the consumption of staple food ingredients.
The effects of the war have been visible across major industries such as oil, gas, and metals. However, the attack on one of the world's prime commodities – wheat - has left a gaping hole in the global economy. The interruption of the trade from the Black Sea port has created a sharp wedge between the demand and supply of wheat. Both Russia and Ukraine together account for close to 30% of the world's wheat exports.
As the pressures caused by the pandemic were not enough, the rise in supply chain issues caused by the political conflict has further worsened the scenario. In Russia, self-sanctioning has become a more significant problem than supply disruptions. With risks looming over additional sanctions on the Russian commodities, buyers have become hesitant to purchase wheat from Russia.
Together, these factors have created a complicated scenario, flagging concerns around declining food security in an already volatile environment.
DO NOT MISS: Crude oil surges to 14-year highs on delays in Iranian talks
Why are Wheat Prices Skyrocketing amid Russia-Ukraine War?
Exploiting the large market share
Russia is well aware of the widespread importance of the Ukrainian and Russian wheat markets for the entire world. While many countries are able to produce wheat domestically, their prices are no match against the exports from Russia and Ukraine. Thus, the war seems to be Russia's way of exploiting the high level of dependence countries have on the exporter of food grains.
Ukraine is a key exporter of wheat, which holds a crucial share in the global market. Additionally, the nation is a prime supplier of corn and the largest exporter of sunflower seeds. In line with Ukraine, Russia is also a key exporter in these categories.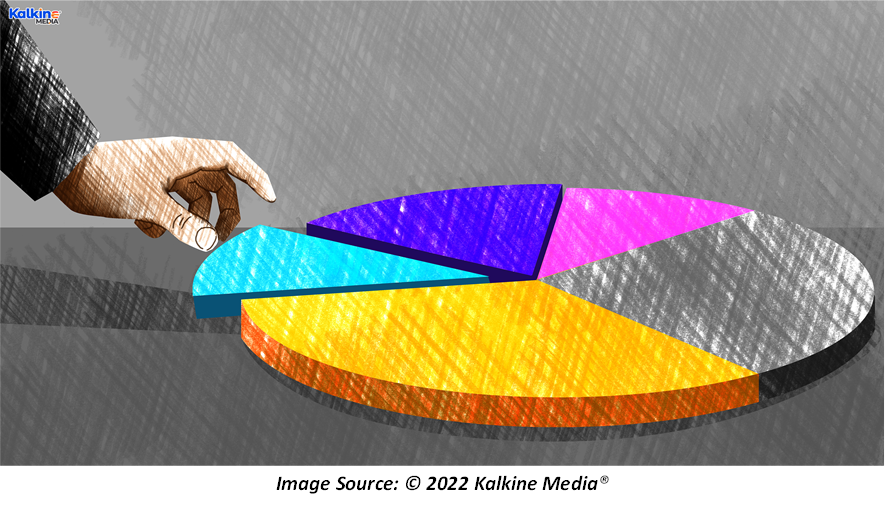 Considering the current closure of Ukrainian ports, there could be further interruptions in the supply of corn and sunflower seeds if the war does not end soon. Countries such as Egypt, Ethiopia, Yemen, Lebanon, and Palestine are also key importers of food grains from Russia and Ukraine. Yemen is already a war-torn country among these nations and can see worsening affordability across a category as vital as food grains.
ALSO READ: Commodity wrap-up for the week that was
Substitutes may arise, though with higher prices
The short-term effects of supply disruptions are being felt in the form of rising wheat prices across the world. Consumers across Canada and the US are also feeling the heat as prices have risen globally. Thus, the baked goods category is most likely to remain highly volatile for some time.
Further impacts are being felt across secondary markets, such as Chicago futures for wheat prices recorded a significant surge following these events. On Thursday, March 3, Chicago futures for wheat prices traded at their highest level since 2008. Additionally, wheat prices in absolute terms recently jumped to their 14-year high level following the disruptions.
Over the coming months, it seems possible that nations would import food grains from other nations, shifting their demand to new locations.
Why did Netflix, TikTok shut down operations in Russia?
In particular, China was a key importer of corn from Ukraine. However, this may change as the country could prefer US imports to fulfil their domestic demand. As for China's imports from Russia, the country has defied the trend of increased sanctioning on Russia by lifting all restrictions on Russian wheat imported into the country. Thus, China is most likely to remain a market for all Russian food exports.
The pressures boiling up in the wheat market have also given a chance to American producers to utilise this slump in the global supply of the commodity. With prices reaching unforeseen levels, US farmers may potentially take charge of production in a bid to procure a higher share of the market. The same might be seen across corn and soybean markets. Thus, an overall shift in the existing dynamics could result from aggravating the Russia-Ukraine conflict.
Bottom Line
A military attack can be understood as a double-edged sword that destroys both the nation under attack and the culprit nation. However, it is no surprise that Russia's actions are more detrimental towards the Ukrainian economy than their own. Ukraine's existing trade channels are at risk of getting hampered forever, pushing buyers towards alternative products from other nations.
Most importantly, the immediate impact of the war might result in poverty and large-scale unavailability of essential food grains in the short term. Overall, market forces are more likely to balance with time, with nations being forced to face volatility in the present climate.
INTERESTING READ: What is circular economy? Why is it a vital pillar of energy transition?