Summary

Chinese ban on Australian coal imports has forced domestic producers to look for alternative options.
Indonesia has grabbed the opportunity to become the leading coal supplier to China.
Australian coal has also found a new market for its coal.
The Australian mining sector accounts for around 10% of the country's GDP and makes up for over 50% of the nation's exports. Asian countries including China, Japan and South Korea are the major importers of Australian resources.
The Oceanian country is the second-largest thermal coal exporter of the world and holds the fourth largest black coal resources. The country exports about 70-80% of its produced coal. China was the leading importer of Australian coal followed by India and the US.
Do Read: Australian coal, iron ore on the cusp of a robust momentous 2020-21
In 2019, Australia fulfilled about 57% of Chinese thermal coal imports, mainly used in power stations. However, the situation started to take a U-turn after Beijing spanked a ban on Australian coal imports in the second half of last year, a retaliated step taken on Canberra's charges on China for the origin of coronavirus.
Around 73 ships in unloaded condition holding about 2.6Mt of thermal coal and 5.2Mt of metallurgical coal, are still looking for their way to enter the Chinese steelmaking industry and power plants.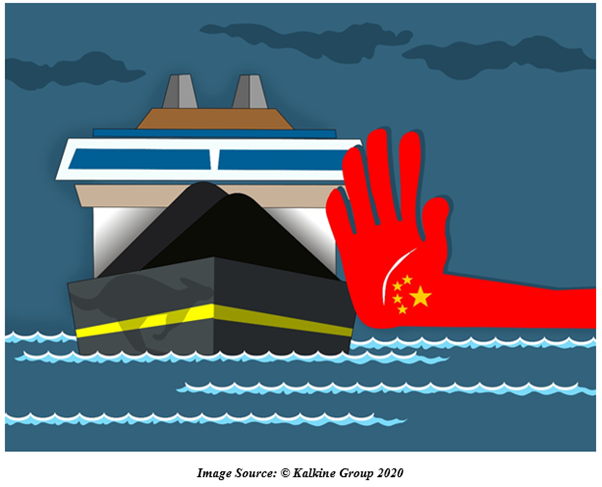 Interesting Read: China turns up the heat on trade war, bans Australian coal
Trade Flow Reshuffling
The Chinese ban on Australian thermal coal imports has forced domestic players to import from other countries, including Indonesia, Russia, and South Africa, at higher prices. Even after paying extra bucks, the consumers don't seem to be satisfied with the quality of coal received from these countries.
On the other side, Australia is targeting supplies to the Middle East, Bangladesh, Turkey, India, and other Asian countries.
Likewise, Australian metallurgical coal is finding its way to Taiwan, Korea, Japan, Vietnam and other Indian markets.
Indonesia Wins the Race
The ban on Australian coal imports has paved the way for increased demand from Indonesia, the second-biggest coal supplier to China.
The Indonesian coal exports to China soared dramatically to 12.19Mt in December 2020, almost three times higher than the November volume. On the flip side, Australia's total imports to China were at the lowest level since 2015, accounting merely 447,523 tonnes.
The customer base of the South Asian market's leading coal supplier Indonesia seems shifted to China. Australia grabbed the opportunity and exported around 6.24Mt of coal in December to the Indian market with a three-month hattrick record exports.
On the contrast, the Indian coal imports from Indonesia dipped to 5.65Mt in December month, almost half when compared with 10.58Mt figure in the month of April 2019.