Source: nrqemi, Shutterstock
Summary

Dividend stocks offer good capital gains and provide regular income to investors.
Investors made a beeline for Electric Vehicle (EV) amid blockbuster growth in 2020.
These ASX-listed stocks are believed to offer good returns and dividends.
Copyright © 2021 Kalkine Media Pty Ltd
Investing in stocks can earn you greater capital gains or losses. Most of the investors seek to be benefitted from the positive price movement of a stock, but a few investors also hunt for passive gains in the form of dividends from their investment. However, the dividend-paying stocks run the risk of dividend elimination and relatively less appreciation in price movement.
There are numerous stocks on the ASX that offer substantial dividend yields, but investors look for those stocks that can provide the best capital gains and dividends.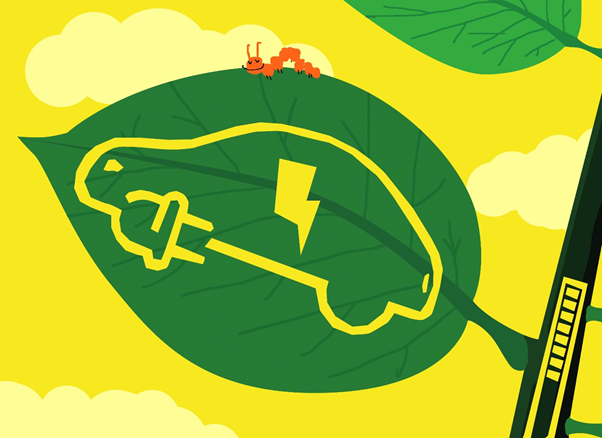 Copyright © 2021 Kalkine Media Pty Ltd
Given the promising future of Electric Vehicles (EV), investors are lured towards the EV stocks to reap good gains and passive income. EV stocks belong to the companies that primarily deal with manufacturing and powering Electric Vehicles.
Most of the EVs hitting the roads are powered by Lithium-Ion batteries (LIBs), which are mainly produced from Nickel, Lithium and Cobalt, generally known as battery metals. The role of Australian battery metals is significant to maintain the pace of the EV revolution that started in 2020 as the country supplies a substantial amount of Nickel and lithium to the LIB manufacturers.
With more and more companies jumping on the EV bandwagon, the sector has become overcrowded, making it tough for investors to pick the best EV stocks for high returns and dividends. On that note, let's glance at the best dividend stocks of the EV sector to capitalise on the growing trend of EVs.
Good Read: 7 ASX dividend stocks with yield above 7%
Mineral Resources Limited (ASX:MIN):
Mineral Resources Limited (ASX:MIN) is an ASX-listed metals and mining company. The miner holds two hard rock lithium mines in Western Australia's Pilbara region. MIN's Mt Marion mine is intended to produce 206ktpa spodumene concentrate. The company is also investing in Wodgina operations, one of the world's largest hard rock lithium deposits, to produce 750kdt of 6% spodumene concentrate per annum.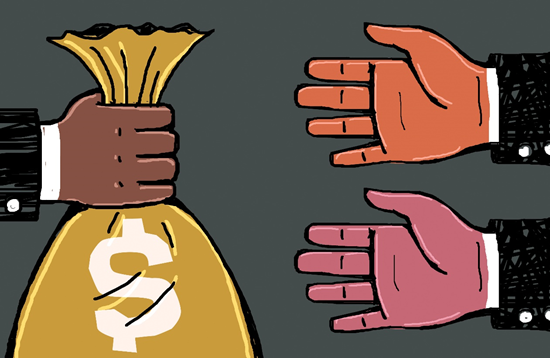 Copyright © 2021 Kalkine Media Pty Ltd
MIN has produced 262kdmt of spodumene concentrate from Mt Marion in 1H21. While construction work is underway at the Kemerton project site, Wodgina remains under maintenance.
The company paid an interim dividend of A$1.0 per share on 9 March 2021 and offers 19% per annum growth in dividends.
Wesfarmers Limited (ASX:WES):
Wesfarmers Limited (ASX:WES) is an ASX-listed company with many verticals dealing in mining, insurance, hotels, supermarkets, industrial products etc. The company acquired half of the stakes in the Mt Holland lithium project in 2019 from Kidman Resources. The project contains an open-pit lithium mine and processing plant with an anticipated annual production of 45,254t of Lithium Hydroxide. The Earl Grey deposit of the project site is estimated to hold 94.2Mt maiden ore reserves.
In February 2021, the company and its 50:50 JV partner, SQM approved the final investment decision (FID) for the Mt Holland lithium project. The company anticipates construction to start in 2H CY21 and first production to begin from 2H CY24.
The company is offering an interim dividend of A$0.88 to be paid on 31 March 2021.
Rio Tinto (ASX:RIO):
Rio Tinto (ASX:RIO) operates in around 36 countries, and it is among the top two companies dealing with the metal & mining domain. The company produces iron ore, copper, aluminium, and other energy and minerals product. The company had a revenue of US$44.6bn in FY20 with an underlying EBITDA of US$23.9bn.
The company holds the Jadar lithium project in Serbia, which contains high-grade mineralisation of boron and lithium and has the potential to produce battery-grade lithium. Rio Tinto has funded US$200 million towards the feasibility study and associated engineering works of the project. Permitting and land acquisition is anticipated by the end of 2021.
The company is offering a final dividend of A$5.17 per share to be paid on 15 April 2021.
Nickel Mines Limited (ASX:NIC):
Nickel Mines Limited (ASX:NIC) is an ASX listed company that is engaged in nickel ore and nickel pig iron production. The company holds Hengjaya Nickel and Ranger Nickel rotary kiln electric furnace (RKEF) project and the Hengjaya mine, located in Indonesia.
NIC has increased equity interest from 60% to 80% in Hengjaya Nickel and Ranger Nickel project, and it produced 295.90kt of nickel pig iron with 43.62kt of nickel-metal equivalent in 2020. The company also acquired 80% interest in the Angel Nickel project, located in Indonesia Weda Bay Industrial Park, along with the successful expansion of the Hengjaya mine during the period.
As per the company's update on 5 March 2021, the trial production for the supply of 100kt Nickel matte from the world's largest steel producer, Tsingshan, is being carried out at the RKEF facilities of the company located at the Indonesia Morowali Industrial Park.
In January 2021, the company's management decided to pay a final dividend of A$0.02 per share, which will be paid on 11 February 2021, taking full-year dividend payments to A$0.03 per share.
BHP Group Limited (ASX:BHP):
BHP Group Limited (ASX:BHP) is a world-leading resource company that dabbles in exploring and producing natural resources like copper, iron ore, petroleum, coal and nickel worldwide.
In 1H FY21, BHP produced 46kt of Nickel, 31% more than the pcp with an AISC of US$15,140/t. The company is well-positioned to achieve the nickel production guidance range of 85-95kt in FY21. In August 2020, the company signed an agreement with Midland Exploration for an exploration alliance in Quebec and also executed the Honeymoon Well tenements acquisition, one of the world's major nickel sulphide provinces.
On 15 September 2020, the miner pledged to pay an interim dividend of A$1.29 per share and will be paid on 23 March 2021.