Highlights

Crude oil has gained more than 38% in the last one year.
Cobalt, iron ore, and magnesium were among the top weekly gainers.
Gold and silver prices were under pressure during the last week.
Global commodities witnessed a rollercoaster ride last week with a sharp drop during November end, followed by a solid recovery in the first few days of December.
Crude oil, the world's largest traded commodity has gained more than 38% in the last one year; however, the prices of both the oil benchmarks slumped during the last week on rising concerns that Omicron, the new variant of coronavirus, will dampen the energy demand.
Apart from crude oil in the energy sector, natural gas has recorded one of the biggest weekly downfalls of nearly 20%. The prices dipped to a 15-week low of US$3.847/MMBtu in the last week on mild weather forecasts and concerns about declining winter's gas supplies.
Among precious metals, gold and silver were under pressure after Federal Reserve Chairman Jerome Powell stated that policymakers were planning to discussing an earlier end to the central bank's stimulus in the next meeting. What further weighed on gold and silver prices was a global rise in coronavirus cases, damping the industrial activity.
While focusing on the industrial metal sector, cobalt, iron ore and magnesium were among the top weekly gainers. The prices of cobalt have gained nearly 108% in 2021 amid strong demand in the battery manufacturing sector coupled with tight supplies. Likewise, iron ore prices recovered about 7% in the last week amid positive sentiments that the demand for the metal will rise as China's steel industries decided to resume production.
China is the biggest producer of magnesium in the world and skyrocketing coal prices in the country have fuelled magnesium's production cost and in turn its prices.
Against this backdrop, let's skim through a few commodities that were popular among traders in the past week.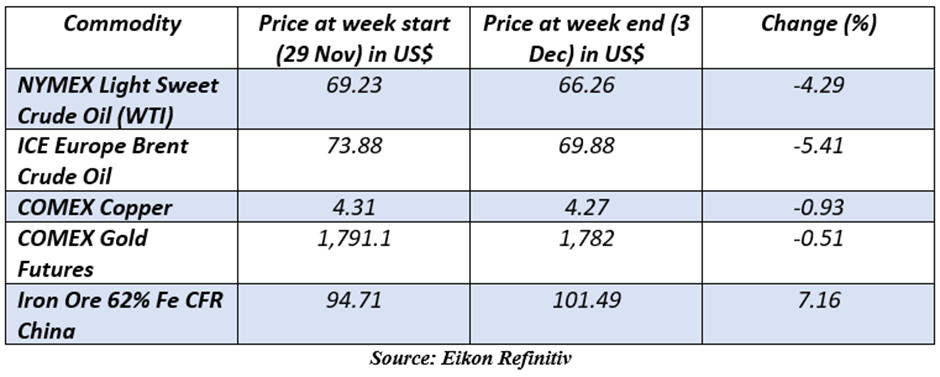 Here are a few significant commodities that recorded substantial volatility during the last week.
Natural Gas: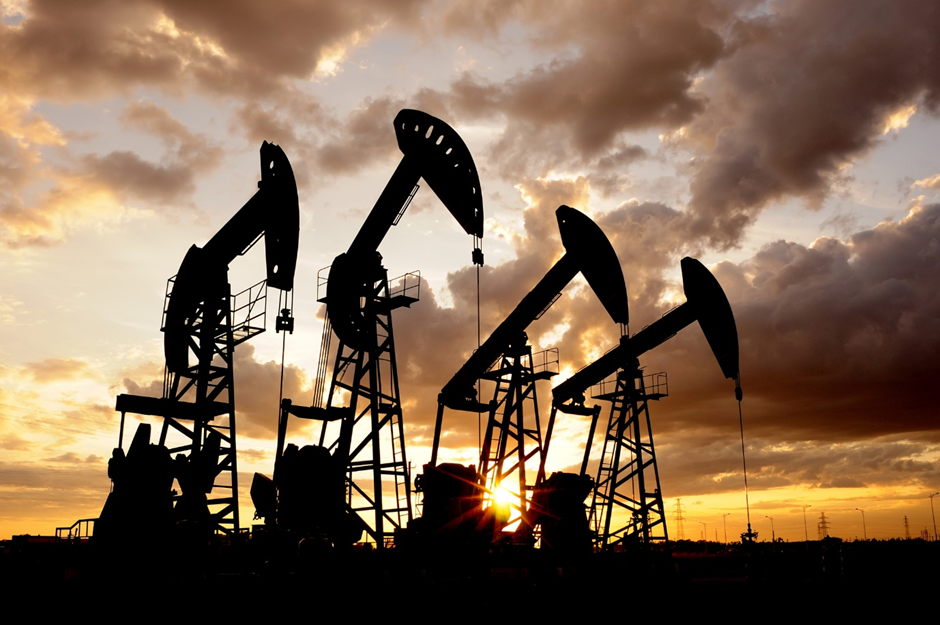 Source: © Bulus | Megapixl.com
The prices of natural gas have slumped nearly 30% in the last one month, with nearly 20% losses coming in the last week alone.
Cobalt:
Cobalt is trading at nearly three-year high levels with prices hovering at about US$67,000 per tonne. The significant rise in prices is underpinned by strong demand from the electric vehicle sector and other clean energy solutions.
Iron Ore:
Source: © Nelligal | Megapixl.com
The prices of Iron Ore Fine China Import 62% are hovering near US$101 per tonne, making a solid recovery of about 7% in the last week. The surge came on the back of expectation that the demand of raw material used to manufacture steel will rise as Chinese steelmakers decided to resume production.