Highlights

Australia has overtaken China in terms of global gold production for the first time.
China had been the top producer of gold since 2007, and Australia had been in the second position.
Several Australian gold mining companies reported significant gold production during 2020 to take Australia to the top spot.
Australian gold miners have turned the corner around challenging times and helped the country in setting a new production record. Higher output by Australia's major miners during the first half of 2020 helped the country surpass China as the largest gold producer.
Since 2007, China had been the top producer of gold worldwide for more than a decade, followed by Australia in the second spot.
RELATED ARTICLE: A look at ASX-listed lithium stocks - PLS, MIN, EUR and ORE
Australia's gold-winning performance
The Australian gold mining sector produced 327 tonnes of gold in 2020, notwithstanding the challenges posed by the COVID-19 scenario during the period. This is the first time that China has been overtaken by Australia in the global gold production ranking.
During the pandemic, gold prices were also seen hitting fresh highs with increased uncertainty.
According to major sources, Australia's gold production for the six months to June 2021 stood at 157 tonnes, indicating a higher production level than that of China during the same period.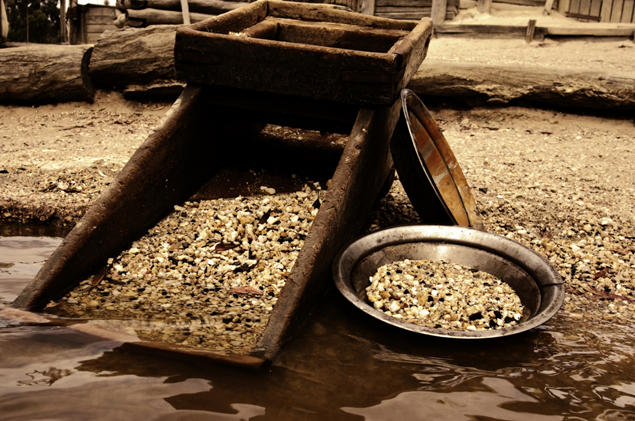 Source: © Clearviewstock | Megapixl.com
RELATED ARTICLE: What's behind Sayona Mining's (ASX:SYA) wild 1500% rally in the past year?
During FY20-21, Australia produced 321 tonnes of gold, indicating a significant contribution towards the Australian economy amid tough times. Further, gold production was noted moving upwards during the June quarter, showcasing an increase of 12% as compared to the March quarter.
Production numbers from miners
Several gold mines played a key role in taking Australia to the top charts through substantial production during the year 2020. These include the following:
Newcrest Mining Limited's (ASX:NCM) Cadia East mine produced 822,478 ounces.
Newmont Corp's Boddington operations produced 670,000 ounces.
Fosterville operations of Kirkland Lake Gold Limited (ASX:KLA) produced 640,000 ounces.
Another operation of Newmont Corp, Tanami operation produced 495,000 ounces.
RELATED ARTICLE: Will Orocobre (ASX:ORE) and Galaxy's (ASX:GXY) merger bring more opportunities to them?
A unique feature of the Australian gold mining industry is that every state has gold reserves and is actively engaged in gold mining.
Also, some Australian gold miners are emerging as new mid-tier gold miners with significant progress made towards producing first gold.
Emerging Australian gold explorer Red 5 Limited (ASX:RED) remains on schedule for maiden gold in the June Quarter 2022 and is currently progressing with the construction and advancement of its 2.4Moz, 16-year life-of-mine King of the Hills (KOTH) Gold Project.
Source: © Kadmy | Megapixl.com
RELATED ARTICLE: How Australia is playing a crucial role in revving up global green transition
RED has managed to remain within budget and on schedule despite the challenging environment.
Bottom Line
Since gold production in China was burdened with various factors, it is not easy to say how long Australia can hold on to the top position in global gold production. Once the concerns pressing against China's gold production are resolved, it shall be interesting to see how things pan out in the next six months.
RELATED ARTICLE: What's fuelling growth of Holista Colltech's (ASX:HCT) cash cow Dietary Supplements Division?