Planning to take a Luxury cruise for your next holiday? There are plenty of reasons why you should not think twice, the splurge is worth it! Sail to the picturesque destinations with impeccable services on these cruise lines and ships. They have something for every traveler- sumptuous spa to modern amenities, live shows to adventure sports, all with a jaw-dropping view.
So which cruise line is worth paying top dollar for a luxurious experience? We handpicked the top 10 luxury cruise lines and ships that will suit your extremely well-heeled VIP taste. With hundreds of options around these tops in class ships and lines have swanky services, luxurious amenities, popular activities, best-in-class cabins and cuisines to offer.
Ovation of the Seas
This quantum class ship features elevated opulence with a range of adventure activities as well as entertainment options. Launched in 2016, the Ovation of the sea offers an unforgettable experience.
For the adrenaline junkies, the ship has to offer skydiving experience, a 30-foot rock-climbing wall and an extraordinary view from the North star capsule.
You can try your luck at the casino or enjoy a captivating aerial experience. This world?s fourth-biggest cruise will go beyond your expectations of what you call a dream vacation with their opulent suites and interior rooms with virtual verandas.
This Innovative ship will offer you an ultimate adventurous sailing experience with its game-changing activities. The varied dining options incorporate flavors from around the world, Asia to New York. Enjoy the enthralling entertainment on board while you sail between exotic shores.
The ship creates a brand-new category of her own ?super cruising? because there is no possible holiday quite like the time you will spend on the Ovation of the Seas.
Image source:?https://www.royalcaribbean.com/
Seabourn Encore
This super-duper luxurious Seabourn Encore is far more enchanting than any Seabourn has ever been. These 300 suits ultra-luxurious enigma has bought evolution in the small-ship cruising.
This uber-modern and the most acclaimed ship has accommodation for 600-guests, offers a 16-day cruise from Sydney to New Zealand. This beautiful ship at sea represents the epitome of ultra-luxury cruising.
Your everyday onboard will be delighted with delicious dining options, multiple entertainment options, and captivating activities. Featuring a state-of-the-art gym, a new age serene retreat and a spa center adding further opulence to your luxurious voyage.
The award-winning gourmet dining options infuse authentic regional flavor creating a dining experience like none other with complimentary fine wines. If you are looking for luxury than Seabourn will redefine it for you with its all-inclusive, hand-picked itineraries.
Image source:?https://www.mundycruising.co.uk/
Silver Muse and Silver Spirit
Get enchanted with Silversea?s most luxurious ships, Silver Muse and Silver Spirit. It offers a close-to-home experience that will leave you awestruck, indulging you in the most wonderment shores of the Asia-Pacific region.
Experience the exotic beauty of New Zealand, the mesmerizing waters of South Pacific, and rustic coastlines of Australia with luxury and opulence.
These ships with a capacity of 600 guests are an inspirational work of art with luxurious dining venues and the latest technology.
These new ultra-luxury ships accommodate around 596 guests, representing an exciting evolution of ocean travel. The cruise will bring to you small-ship intimacy and also the spacious luxury without compromising your comfort with their unparalleled services.
You can choose to take a luxe dip in the pool or unwind at the whirlpools with your pool attendants. For the fitness enthusiastic travelers, the workout area brings customized programs just perfect for your body type.
If you want to enjoy luxury in airy and spacious then there are many options where you can sip your drink and enjoy the voyage.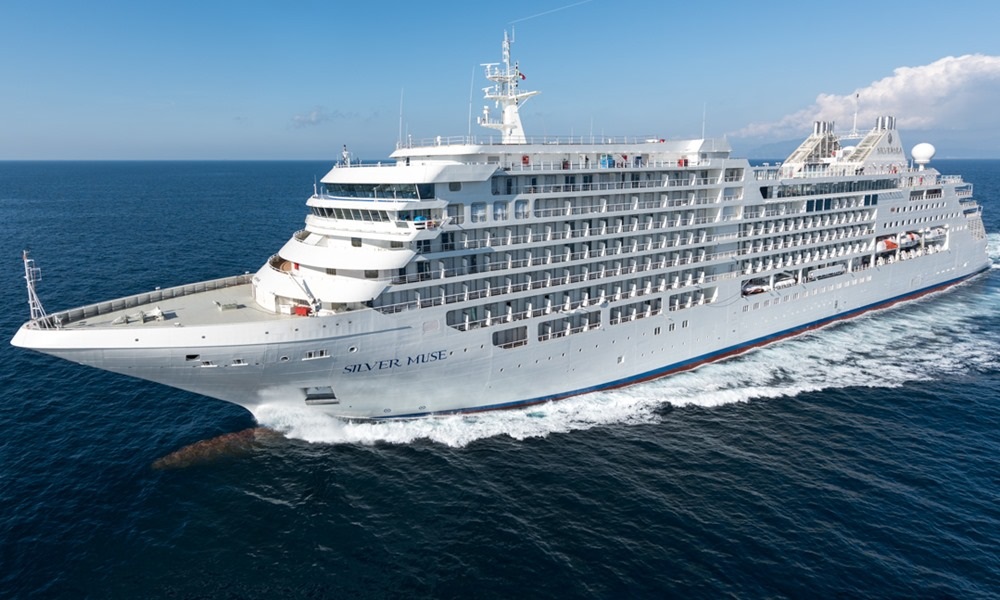 Image source:?https://www.cruisemapper.com/
Princess Cruises
Luxury, Extravagance, and class, yes you heard it right- this is what it is like to be on a Princess Cruise ship. With a fleet of options to explore the treasures of the Australian continent, Princess Cruises give you a tour of not just Australia?s heritage and culture but are also an icon amongst the world of cruises. The cruise line offers a variety of options to choose from, let?s give you a quick view of the variants Princess Cruises have to offer.
The Sun Princess which has been stealing hearts since 1995 is a 2000 people capacity liner, with over 1100 guest cabins, consisting of a range of multicuisine restaurants to choose from. You name it and they have it- Seafood, stakes or patisserie, indulge in all you want. Visit their Kai Seafood Bar, for the most delectable Sushi and cocktails.
The Sapphire Princess sailed its first voyage in 2004. Ever since then it?s been a favorite amongst all age groups and generations. Watch a movie beside the pool, under the stars, rejuvenate at their Lotus spa or host a chic wedding at their Wedding Chapel. They have it all. Don?t miss out on the most flavorsome Italian at Sabatini's.
The Sea Princess, Majestic Princess, Ruby Princess, and Pacific Princess are galore of options you can choose from while exploring the Australian sub-continent. Dive into luxury with the Princess?s tours and create a lifetime of memories.
Image Source:?https://www.cruisemapper.com/
CARNIVAL Cruises
Living up to its name, Carnival Cruises are the epitome of celebration you could experience amidst the serene waters of the ocean. Standing on the deck and experiencing the soothing sound of the gushing waves gives you the peace and tranquility you would have desired on a holiday. Well, that?s not all, you can experience both sides of the coin while voyaging with the CARNIVAL. Party like it?s one life, eat like there is no tomorrow. With a variety of ships to choose from you can opt for Carnival Legend, Carnival Spirit or Carnival Splendor. BE it any destination or route, the Cruise line keeps its promise of elevating your holiday.
You would surely not want to leave the ship with the numerous onboard activities they have to offer. Plunge into waterworks, experience music and theatre, or enjoy the tropic vibes of their magnificent bars. Carnival has a variety to offer you in every category you desire. They have an exclusive rejuvenation segment to help you relax, a mini-golf course for the golfer in you, and a casino to get your gamble game rolling.
With a line of restaurants to choose from, we recommend to you their FAHRENHEIT 555 STEAKHOUSE for the most succulent stakes and Bonsai for the most authentic sushi.
You would never regret this trip with the comfortable, luxurious yet peppy interiors of their line of ships.
Image Source: https://www.cruisemapper.com/