Highlights

Global warming is expected to reach unprecedented levels if we continue to emit greenhouse gases at the current rate.
The IPCC report details about the potential impacts of global warming of 1.5°C above pre-industrial levels and related global greenhouse gas emission pathways.
Australia has seen unprecedented increases in the extent of warming.
There is a need to build a strengthened global response to limit global warming to 1.5°C and not cause it to rise further.
Damage has been done! Yes, that is how we can describe the present global warming effect. Various actions by humans have been the dominant cause for disturbing ecological balance and leading to global warming. Between 2030 and 2052, global warming is likely to hit 1.5°C if we continue to emit greenhouse gases at the current rate. The higher the temperature, the worse will be its impact on us.
Recently, a report released by the Intergovernmental Panel on Climate Change (IPCC) discussed the potential impacts of surging global warming along with associated greenhouse gas emission pathways.
The UN body provides policymakers with scientific information related to climate change. The IPCC evaluations also cover implications, potential future risks, and adaptation and mitigation options concerning human-induced climate change.
Image source: © Trifff | Megapixl.com
Related Read: Take a look at top 10 global renewable energy stocks
Here are the key points of the IPCC report to help you understand the alarming situation as well as its effect on us. Have a look!
As per the report, there could be extreme sea level events every year by the end of this century.
The study involved a total of 105,000 species. Of the total, 4% of vertebrates, 6% of insects, and 8% of plants are forecast to lose more than 50% of their climatically determined geographic range.
At the expected global warming, exposure to multiple and compound climate-related risks is projected to increase with greater proportions of people both exposed and susceptible to poverty in regions including Africa and Asia.
Evidence has highlighted that ocean warming and acidification corresponding to global warming of 1.5°C would impact aquaculture, fisheries, and other sectors as well as a wide range of marine organisms and ecosystems.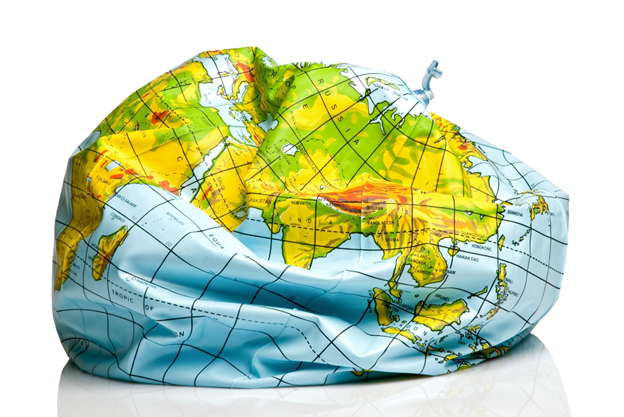 Image source: © Italianestro | Megapixl.com
Also read: Scientists update forecasts on the need of a better climate modeling
Greenhouse gas emissions pathway
There is a need to bring certain changes on an unprecedented scale in our conduct to limit global warming to 1.5°C and not cause it to rise to 2°C.
We would need deep emission cuts in all sectors and increased investment in low carbon options. Ultra-modern technologies along with behavioural changes will help us forge ahead in the right direction.
All 1.5°C pathways involve limiting total greenhouse gas emissions such as carbon dioxide and nitrous oxide, along with substantial reduction in other climate forcers.
By limiting warming to 1.5°C, carbon dioxide emissions will drop by about 45% by 2030 (from 2010 levels), compared to 25% for 2°C. Also, carbon dioxide emissions are expected to reach 'net zero' around 2050, which will have direct and immediate health benefits.
We may achieve set reduction values in CO2 emissions by stepping up our remedial measures and strictly adhering to mitigation measures, striking different balances between lowering energy and resource intensity, decarbonisation rate, and the dependence on CO2 removal.
Interesting read: How blockchain technology can help fight climate change
What does the report say about Australia?
The report has highlighted that Australia has warmed by about 1.4℃ since 1910. Australia is likely to warm by 4℃ or more this century, and may witness an increase in drought, bushfires, and floods.
The Bottom Line
The organisation, on the back of this study, intends to achieve its goal of building a robust global response to climate change. Moreover, it has the objective of boosting efforts towards eradicating poverty and sustainable development.
Image source: © Krystof | Megapixl.com
A better understanding of the effects of climate change on human and natural systems will help us contribute to and impede sustainable development. We need to adopt sustainable development strategies and choices that can drive faster climate change responses.
The 1.5°C warming challenge calls for a joint effort and a collective response by all institutions, communities. and societies.
Related article: Nature Flags Another Warning for the Growing Need to Address Global Warming