Summary

UK can be a safer market for investing among various emerging and frontier markets.
The primary reason behind investing is to increase wealth and plan for long-term financial security.
Savings accounts, property, children's savings accounts are some of the ways of investing safely.
The UK can be a safer market for investing among various emerging and frontier markets. London's financial markets are some of the most advanced ones, next only to New York. The market capitalisation of the London Stock Exchange is over $6 trillion and makes it the third biggest exchange in the world.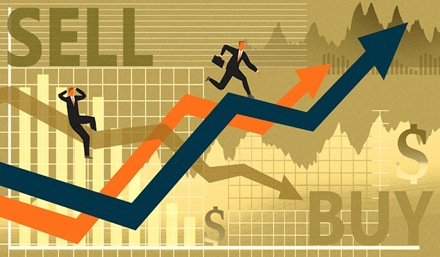 Copyright © 2021 Kalkine Media
Here is a guide on how you can invest safely in the UK.
Why should I invest my money?
The primary reason behind investing is to increase wealth and plan for long-term financial security. While considering how to invest money in the safest possible way, it's important to figure out your goals to choose the best options for saving money in.
As the future is unknown and unpredictable, apart from increasing your wealth, it is also necessary to keep enough savings to fall back on. One should save adequately to enjoy their post-retirement life.
Best ways to invest money?
Savings accounts
Savings accounts are mostly low-risk investment. There are various kinds of savings accounts to choose from. If you have a big amount of money, you may consider putting it in fixed rate bonds or notice accounts.
Notice accounts come with the flexibility of accessing your money on the completion of a fixed notice period and generally give you competitive variable interest rates. In the case of fixed rate bonds, your money is locked in for a fixed period of time at a constant rate that will not change till the account matures. In times of falling interest rates and uncertainties, fixed rate bonds are your safest bet as the return is guaranteed.
Property
Investing in property used to be considered an expensive affair. But now, if you don't have enough resources to buy a property entirely, you have the alternative of buy-to-let mortgage. The biggest advantage of owning a property is that you can earn rent by letting it out and earn an income or even renovate it and sell it for a profit.
However, letting out a property would make you a landlord, and the associated expenses and responsibilities might make the whole investment more expensive.
Cash ISAs
Individual Savings Accounts or Cash ISAs are like traditional savings accounts. With the additional benefit of tax-free savings. It has an annual £20,000 limit on deposits. There are three types of ISAs:
The regular savings ISAs offer a fixed interest rate if you deposit an agreed upon amount each month.
The instant access cash ISAs offer the facility to deposit and withdraw at will without inviting any penalty but also depends on the ISA provider.
In the third one, fixed rate cash ISAs, the money is locked in for a fixed period, and you earn a competitive rate of interest. Typically for this kind of savings, the longer the lock in period, the higher is the rate of return.
Investing in assets
Putting your money in precious metals like silver, gold, and platinum, or in art, antiques or fine wines, is becoming hugely popular these days. However, they are also very risky options as the value of these may fluctuate very quickly. This means, there is always the fear of your assets soaring and also crashing in value within a very limited period.
Children's savings accounts
You can also make investments on behalf of your children to ensure their financial security, and at the same time teaching them good habits like savings. These savings accounts usually offer more aggressive rates than savings accounts for adults.
But if you still find it difficult to make sense of how to save, you can choose to speak to an Independent Financial Advisor (IFA). An IFA would carefully study your finances and recommend the best ones according to your circumstances and goals.