Source:Number1411, Shutterstock
Summary

Most online brokerage firms will allow you to invest in stocks, MFs, bonds, ETFs, etc.
Diversifying your portfolio may be a smart way to reduce risks from volatility.
Brokerage firms also provide tailormade services for various investment needs.
Are you planning to dabble in the stock market? Here are a few tips that may help you wade through some of the common risks associated with stock trading. But before we get into the details, let us consider why investments are important for a protected future.
Irrespective of when you start, or how big or small your savings are, regular investment has become indispensable today, considering the enormous uncertainties most people face in life. Investing now would help you prepare for future emergencies, especially when you retire from work.
The goal is to keep aside a portion of your income at regular intervals so you can use them when in need. But stock trading comes with various types of risks. While some risks can be avoided with a little precaution, others may still haunt you despite your best efforts to dodge them.
Therefore, the question is how much risk you are willing to take.
Types Of Investment Avenues
There are various ways you can invest in a stock market. Today, most online brokerage firms will allow you to invest in stocks, mutual funds, bonds, index funds, and exchange-traded funds (ETFs). In most cases, you would be able to select financial products you intend to buy.
However, brokerages also provide tailormade individual services with a fee in case you want them to manage your investment. They will give you a full range of financial advice, from retirement, healthcare, to regular income from investments you would make in the stock market.
Discount brokers, on the other hand, offer you the opportunity to select your products for investment. You will be able to use their online platforms to place buy and sell orders. Many such firms also provide extra services like no minimum deposit limits for the ease of their customers. Also, there is another type of investment advisor these days, also called Robo-advisors. They use technology to offer financial advice to their clients.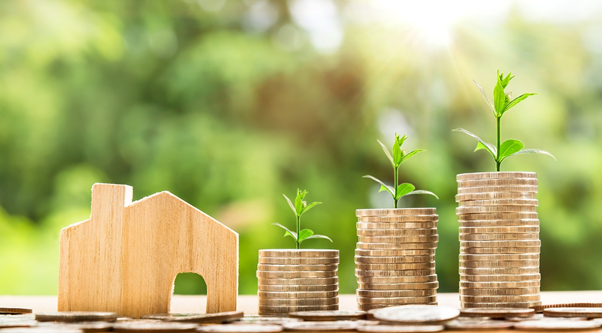 Pic Credit: Pixabay.
Brokerage Commissions, Fees
Depending on the brokerage firms, investors will need to pay a certain commission or fees for their services. However, many brokerage firms today have low or no commissions for most transactions. Also, unlike in the past, many such firms have eliminated the account opening fee for stock trading.
However, they do charge either for a buy or sell transaction. But if you trade regularly, these fees can lower your profit margins. For instance, you would be charged for two separate transactions even if you buy two different stocks simultaneously.
In the case of mutual funds, investors may also need to incur a fee called the management expense ratio or MER, charged by the fund managers annually, based on the number of assets. Mutual funds usually contain blue-chip shares or large-cap stocks. MER may range from 0.05% to 0.7% per annum.
How To Reduce Risk?
Diversifying your portfolio may be a smart way to reduce risks from sudden volatility. It may be relevant even for long-term growth stocks. By investing in a wide range of stocks, you would be able to significantly reduce risk even if certain stocks in your portfolio underperforms. There is a greater chance that the performing stocks would offset the losses in case others in the portfolio falter.