Source: Natee Meepian, Shutterstock
Summary

Secure Energy stock jumped to a 52-week high on March 9, following a merger announcement with Tervita. Shares of Tervita also improved by 9.72 per cent on the same development yesterday.
Both small-cap firms will form an enterprise worth C$ 2.3 billion and improve their yearly savings by C$ 75 million.
Both the stocks have performed well this year and outperformed the TSX 300 Composite Index year-to-date.
Secure Energy Services Inc. (TSX: SES) stock price surged as much as 26.54 per cent on Tuesday, March 9, as the company announced its merger with Tervita Corporation (TSX: TEV), a waste management firm.
Both parties expect to save C$ 75 million annually through this integration. After the conclusion of this merger, Secure Energy and Tervita Corporation stockholders will hold almost 52 per cent and 48 per cent, respectively, of the joint enterprise.
Stocks of Tervita also increased by 9.72 per cent yesterday. The waste management company provides its services to the energy sector, including treatment, disposal, and recovery of oil & gas. Its market cap is C$ 587.52 million.
A Glance At Combined Enterprise Statistics
Upon completion of this transaction, the combined enterprise will have a market cap of around C$ 1.0 billion. The merged entity will have a total valuation of nearly C$ 2.3 billion. Its annual adjusted EBITDA will be more than C$ 400 million, comprising expected yearly integration savings of C$ 75 million.
Let us look at both stock's performance:
Secure Energy Services Inc. (TSX: SES) stock has increased by 66.66 per cent year-to-date (YTD). Its current stock price is C$ 4.10 that has surpassed the previous 52-week high of C$ 3.47 (Achieved on February 25, 2021). The energy stock has risen over 121 per cent in one year, outpacing the TSX Composite Index that has gained nearly 73 per cent in the same period.
In full-year 2020, the company generated a free cash flow of C$ 95.80 million and reduced its outstanding debt by C$ 54.9 million.
It pays a quarterly dividend of C$ 0.007 per share. Its current market cap is C$ 654.25 million.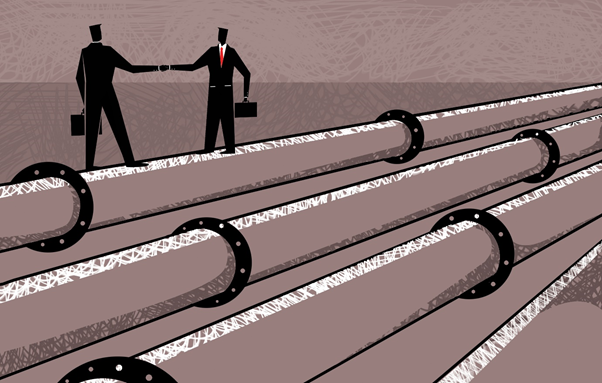 Image Source: Kalkine Group @2020
Tervita Corporation (TSX: TEV) stock has swelled 75.17 per cent YTD and outshined Secure Energy performance this year. However, it is down over 20 per cent in one year. The waste management stock has rebounded by 200.59 per cent from its 52-week low of C$ 1.69 apiece on October 28, 2020.
The small-cap company reported a free cash flow of C$ 79 million in 2020, dropped C$ 11 million year-over-year, led by the COVID-19 caused the operational shutdown.