Source: godshutter, Shutterstock
Real estate can be a good sector to invest and multiply your money. It has always been a tried and tested way for diversifying the investment portfolio. Despite the pandemic woes, the Canadian real estate market has continued to boom unexpectedly. It is being compared with a 'property bubble' and people are calling for cooling measures. However, some market experts believe that the country's economic recovery is being undermined and the housing market has bounced back despite the COVID-19 pandemic.
According to Teranet- National Bank House Price Index, home prices were up in February. The index gained 0.5 per cent since January this year. During 2020, eleven cities in the country witnessed a 9.36 per cent rise in home prices, which was the highest-ever since 2016.
The Canadian Real Estate Association (CREA) in its quarterly forecast for 2021 mentioned that the house prices will experience a strong surge this year and the real estate sector will be in demand. An increase of 9.1 per cent year-over-year is estimated at the national average price, according to the report.
When it comes to investments, real estate can be a tricky sector, so one of the options could be investing in real estate investment trusts (REITs), which are publicly traded and invest in real estate assets. Most of the REITs are on the Toronto Stock Exchange (TSX). If you are looking to invest in REITs, here are two you might want to explore: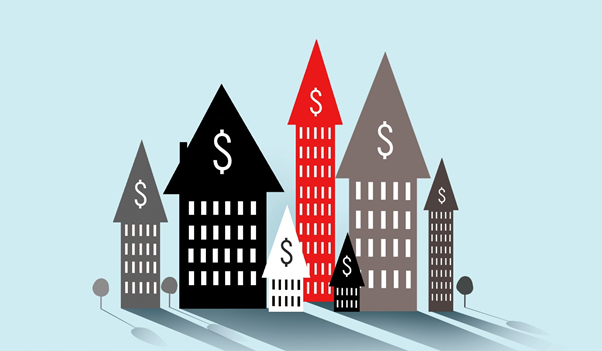 @Kalkine Image 2021
Canadian Apartment Properties Real Estate Investment Trust (TSX: CAR.UN)
With over 60,000 residential properties in Canada, this is one of the largest investment trusts in the country. The company has a market cap of over C$ 9 billion and it offers a 10.17 per cent return on equity and 6.11 per cent return on assets.
The stock grew 23 per cent in a year and 8 per cent year-to-date (YTD). It offers a monthly dividend of C$ 0.115 with a dividend yield of 2.6 per cent.
The revenue from investment properties rose to over C$ 882 million in 2020, up by 13 per cent year-over-year.
H&R Real Estate Investment Trust (TSX: HR.UN)
With major properties in the US and Canada, the H&R Real Estate Investment Trust has a market cap of over C$4 billion and holds a P/B ratio of 0.692. It also offers a monthly dividend of C$ 0.058 with a dividend yield of 4.7 per cent.
The prices soared 53 per cent in a year and 12.7 per cent YTD. The company achieved a revenue of C$ 277.5 million from investment properties in Q4 2020. It was down from C$ 282.2 million in Q4 2019. It managed to narrow down the net loss to C$ 111.6 million in the fourth quarter, from C$ 163.4 million in the same period.