Source: Shutterstock
Worldwide aviation industry has been going tumultuous times due to the COVID-related restrictions. However, the downfall of The Boeing Company (BA:US or NYSE: BA) didn't arrive with the pandemic. Its reputation was already in tatters following the two fatal crashes involving its 737 MAX aircraft in 2018 and 2019.
Fresh trouble brewed for the manufacturer after a mid-air engine failure in its 777 aircraft that led to raining debris over Denver on February 20, 2021.
Boeing, on Sunday, asked airlines to halt its wide-body 777 carrier operations.
Both US and Japan have grounded all Boeing 777 flights equipped with the engine. The US aviation regulatory body, Federal Aviation Administration, stated that it would order an urgent investigation of 777 aircraft.
Meanwhile, leading Canadian freight carrier Cargojet Inc. (TSX: CJT) announced that it would add two Boeing 777 freight aircraft in 2023 with an option to include two more Boeing freighters in 2024. In addition to that, the cargo airline is also expecting the delivery of five Boeing 767 freighters this year.
Let us look at these two giant North American companies' stock performances:
The Boeing Company (BA:US or NYSE: BA)
The Chicago-based aerospace and defense company generates most of its revenue from commercial airplanes. The stock saw many setbacks due to multiple crashes in the last decade. Its last year's financial results were drastically impacted by 737 MAX grounding and the COVID-19 pandemic.
The stock has increased marginally by nearly two per cent this year. It has a current price of US$ 217.47 per share against its 52-week high of US$ 321.73 per piece.
The stock of the aircraft manufacturer is down 34 per cent in one year.
It has a market cap of US$ 126.8 billion, with a current return on equity of 88.17 per cent. It has been actively trading, with an average volume of 11.50 million in the last 30 days.
The company reported a US$ 363-billion backlog from aircraft orders in the fourth quarter of 2020, comprising of payment related to over 4,000 commercial planes.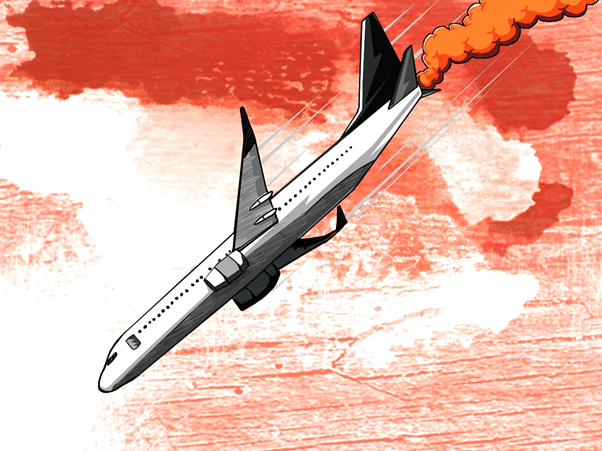 Image Source: Kalkine Group @2020
Cargojet Inc. (TSX: CJT)
Stocks of the freight airline had an extraordinary bull-run last year, driven by its e-commerce shipments and essential products transportation.
The stock is still up more than 81 per cent in one year, with a market cap of C$ 3.50 billion. Its current price is C$ 202.99 per common share compared to its 52-week high of C$ 250.01 per share.
The logistic firm distributes a constant quarterly dividend of C$ 0.234 per share, with a dividend yield of 0.461 per cent. Its 5-year dividend growth is 10.23 per cent.
In the third quarter of 2020, ended on September 30, 2020, its topline was C$162.3 million against C$ 117.4 million in the third quarter of 2019. Cargojet is likely to report its fourth-quarter results on March 1, 2020.