Summary

Gold producers Eldorado and QMX merger deal is expected to complete by late March or early April this year.
Eldorado will provide a 39.5 per cent premium to QMX stockholders.
Scrips of the senior gold miner have swelled 46 per cent in one year.
Vancouver-based Eldorado Gold Corporation (TSX: ELD) is set to acquire QMX Gold Corporation (TSXV: QMX) in a deal valued at C$ 132 million. The senior gold company, which already owned 17 per cent of QMX's shares, will now purchase all the listed outstanding shares at C$0.30 apiece.
Following the announcement, Eldorado stock declined by more than three per cent on Thursday, January 21.
As per the agreement, QMX shareholders will get C$ 0.075 in hard cash and 0.01523 of an Eldorado stock for every QMX scrip. Eldorado has consented to give 39.5 per cent bonus to QMX stockholders on the final stock price as on January 20.
Once the acquisition is completed, QMX shareholders will hold nearly 2.8 per cent of the issued outstanding shares of Eldorado.
In an official statement, Eldorado president and CEO George Burns claimed that this acquisition will help ELD expand exploration in Canadian gold deposits, especially in the Abitibi Greenstone Belt across the Quebec-Ontario border by nearly 550 per cent.
Both precious metal firms estimate that they would conclude this deal by late March or early April 2021.
Let us take a glance at the senior gold company's market fundamentals and financials:
Eldorado Gold Corporation (TSX: ELD)
The mid-cap company operates in the exploration, mining, and production of gold and base metals. Apart from Canada, the precious metal miner has operations in Turkey, Greece, Brazil, and Romania.
The gold company has nearly 175 million listed shares outstanding and delivers 4.86 per cent of return on equity and earnings per share of C$ 1.40, as per TMX data. It has a market cap of almost C$2.5 billion.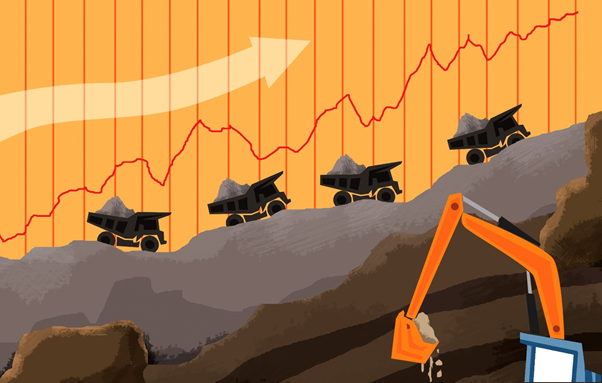 Image Source: Kalkine Group @2020
Scrips of the gold from have returned almost 46 per cent to investors in one year.
In the third quarter of 2020, the precious metal corporation recorded total gold production of 136,922 ounces in Q3 2020, up 35 per cent compared to 101,596 ounces in the third quarter of 2019.
Its reported EBITDA was C$ 162.5 million in Q3 2020 against C$ 73.2 million in Q3 2019.