Summary

HIVE stock swelled over 12 per cent on Tuesday, after being named as 'the most liquid stock' on the TSXV.
The shares have gained 474 per cent in the last three months, driven by the crypto rally.
The company has doubled its digital currency mining in 2021, and its 30-day average stock trading volume is approximately 7.83 million.
HIVE Blockchain Technologies Ltd. (TSXV: HIVE) had the most 'liquid' stocks on the Toronto Stock Exchange Venture (TSXV) and Canadian alternative trading systems in 2020, trading over 1.7 billion shares.
The stock also ranked at the fourth sport on the OTCQX® Best 50 – a list of top performing companies trading on the OTC Markets last year, the company announced in a statement on Tuesday, February 2.
HIVE's interim executive chair Frank Holmes stated that this record makes HIVE the most liquid listed stock in the Canadian blockchain segment.
The crypto miner's stock volume saw a surge on the back of the cryptocurrency rally towards the end of 2020. The stock also ranked fourth on the OTCQX Best 50 based on its one-year return and daily price volume.
Following this report, the Vancouver-based tech firm's share rose as much as 12.50 per cent on Tuesday, with almost 5.5 million shares being traded on the TSXV.
At 11:40 am ET Wednesday, the stock was up 6.6 per cent, trading at C$ 2.88.
Through its Equity Distribution Agreement, HIVE may offer up to US$100 million common shares. The proceed will be used to meet working capital requirements and pay outstanding debt.
Let us look at this massive trading growth of HIVE and its current market fundamentals:
HIVE Blockchain Technologies Ltd. (TSXV: HIVE)
The company offers blockchain-backed solutions and mines virtual currencies through its Iceland Cryptocurrency Mining Project.
HIVE's shares doubled and its market cap breached C$ 1 billion for the first time in December 2020, as bitcoin touched US$ 20,000 per token. Its one-year return sits at a massive 1321 per cent, with its 50-day average trading volume of 7.5 million.
Its all-time high stock price of C$ 3.37 per share was recorded on January 9, 2021, as bitcoin breached the US$ 40,000 mark.
In the last three months, the blockchain share has catapulted by 474 per cent. HIVE holds a price-to-cashflow ratio of 116.20 and a price-to-book ratio of 20.769.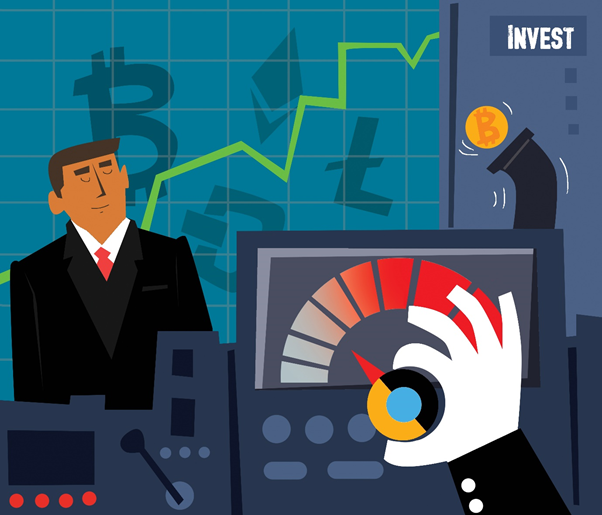 Image Source: Kalkine Group @2020
On January 4, the company reported doubling its bitcoin mining capacity by acquiring 4,180 MicroBT WhatsMiner, next-gen crypto miners. The company also mined almost 22,000 Ethereum tokens during the quarter ended on December 31, 2020.
During the second quarter of FY2021, ended on September 30, 2020, the junior tech company generated revenue from cryptocurrency mining of US$ 13 million, up 8 per cent year-over-year (YoY). Its cash flow stood at US$ 10.6 million in Q2 FY21, up against a loss of $4.6 in Q2 FY20. Its gross mining margin soared to US$ 9.2 million in the second quarter of FY21, compared to a loss of over US$ 0.56 million in Q2 FY20.