Highlights

DeFi gives more control to users and makes transactions quicker by using a decentralized network.
Uniswap was launched in 2018, while its coin, UNI, hit the market only last year
UNI has gained in 2021 and commands a very high market cap of nearly US$14 billion
The cryptocurrency space is a crowded one. Bitcoin, Ether or Dogecoin are popular cryptos, but there is a range of other projects creating ripples in the market.
One such project is Uniswap. An open-source software that uses blockchain tech, it facilitates the trading of ERC-20 tokens. Uniswap is one of the most closely watched decentralized finance, or DeFi, cryptos.
Before we know more about Uniswap, let's look at what DeFi is.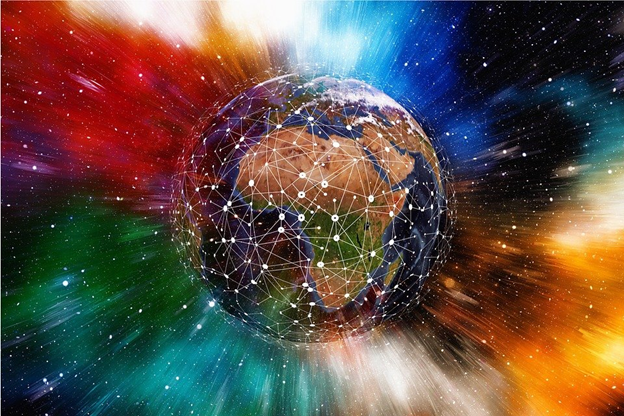 Image source: Pixabay
Decentralized Finance (DeFi)
To summarize, it is a system that makes financial products accessible on a decentralized network. It is underpinned by blockchain. DeFi enthusiasts claim that the system weeds out intermediaries like banks and brokers. This can bring down the cost of transactions besides making them quick.
A key pillar of DeFi is smart contracts. These contracts store data related to tokens and trading parties. A DeFi project enables users to connect with peers without the need for any facilitator like a bank.
What is Uniswap?
Uniswap allows users to trade DeFi tokens. It is recognized as an 'automated market maker'.
Uniswap was launched in 2018 and now ranks among the top 15 crypto assets, a group dominated by Bitcoin. It provides advantages over conventional trading of assets by enabling peer-to-peer interaction.
Also read: 10 best crypto wallets in Canada
The project was built by Hayden Adams. It is said the creator of the popular blockchain network Ethereum named the project Uniswap.
Uniswap's token is UNI, which was launched in September last year.
In order to start trading in the Uniswap protocol, a user needs an Ethereum wallet. Uniswap claims to provide a more accurate price of any token as compared with websites like CoinMarketCap. The latter sources data from multiple sources, and hence the price may be distorted. Uniswap's network claims to be compatible with all ERC-20 tokens.
Uniswap fundamentals
The network commands a market cap of nearly US$14 billion. The UNI coin has a circulating supply of nearly 611 million, which can reach up to one billion coins.
Also read: Is Canada working on its own CBDC?
At the time of writing, UNI was priced at nearly US$22. The token has lost value over the past month. On a year-to-date (YTD) basis, UNI has gained nearly 400 per cent.
Bottom line
DeFi projects come with a unique promise of weeding out intermediaries. By doing this, they put more control in the hands of the users, instead of a centralized intermediary like a bank. Uniswap has made its name in the crowded cryptocurrency market in almost no time. The token UNI is on an upward trajectory as compared with its price at the beginning of 2021.
Tags: Best DeFi, Uniswap, UNI, Bitcoin, DeFi crypto, DeFi 2021