A rallying stock is likely to draw in investors. And when the stock is Tesla Inc's (NASDAQ:TSLA), the frenzy could be unmatchable.
The electric vehicle (EV) maker, led by billionaire Elon Musk, saw its stock close at a value of US$ 650.6 on Thursday, July 15. At this price, the Tesla stock was about 138 per cent above its 52-week low US$ 273 (August 11, 2020).
EV stock also held a one-year growth of over 110 per cent on July 15, while it was up nearly 45 per cent in the last nine months.
The car stock, however, has dwindled by about four per cent this month, while its year-to-date (YTD) decline stands at nearly eight per cent. The scrip is also nearly 28 per cent below its 52-week high of US$ 900.40 (January 25, 2021).
This decline in its stock performance came around the time when the company announced the date for its upcoming earnings report release on Monday, July 12. But with Tesla poised to publish its second quarter of 2021 results after market close on July 26, its stocks could pick up momentum.
The US stock market at large, on the other hand, is noting fluctuations in the wake of Fed chief Jerome Powell's statement at a Congressional hearing suggesting that the country's economic recovery is on the right path.
Following Mr Powell's statement, US stock market saw the S&P 500 and the NASDAQ close lower on July 15, as tech, energy and consumer discretionary stocks dwindled.
Let's take a closer look at this EV maker's performance to understand how its present health better.
Tesla Inc (NASDAQ:TSLA)
The last few months saw lackluster trading in Tesla's shares, due to supply chain disruption for semiconductors, increasing competition in the automobile manufacturing industry, and a slump in its vehicle deliveries in China.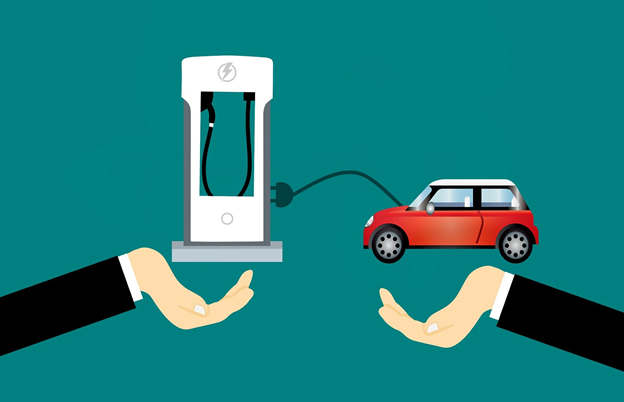 Source: Pixabay
Tesla stocks sank by about 23 per cent in the last six months and dip by nearly 12 per cent in the past three months.
Its growth has been rocky in the last six months, with the stock nosediving to hit US$ 563 in March 2021. However, it presently posts a 30-day average trading volume of over 23 million.
Although the scrip's value has dipped, its price-to-earnings (P/E) ratio, at 712.5, is noted by some analysts to be above the regular consideration for an overpriced stock. Its price-to-book (P/B) ratio is 27.23, as per its current levels on the TMX.
Tesla's debt-to-equity ratio is about 0.54, reportedly indicating a robust financial position. Its return on equity (ROE) is about 6.91 per cent.
On the operational front, the US$ 626-billion market cap company's sales in China were hit in April 2021, which led to a halt in Tesla's expansion plans for its Shanghai plant.
The overall improvement in market sentiment could augur well for the stock, but the positive trend is likely to sustain players if their individual performance continues to track a rebounding economy.
Any inherent risks to Tesla's growth may still keep investors under pressure, especially as the manufacturer is said to be faced with a sharp demand slowdown in China, one of its key markets.
Even as Tesla aims at increasing its vehicle deliveries in 2021 as per its Q1 earnings note, ensuring sustained demand amid disruptions to its semiconductor supply chain is key to its revival in the short to medium term.
While it is uncertain whether an overall positive economic sentiment would help the stock touch new highs, its upcoming earnings reports for the second fiscal quarter of 2021 could see Tesla stock regain its demand to a significant extent.
In the first fiscal quarter of this year, Tesla noted a 363 per cent year-over-year (YoY) growth in its net income (non-GAAP) to US$ 1.05 billion. Its EPS, in the same quarter, stood at 93 cents.
The electric carmaker's GAAP net income, on the other hand catapulted to US$ 438 million in Q1 2021, up from that of US$ 16 million in Q1 2020.
Tesla total revenue for the quarter ending March 31, amounting to US$ 10.39 billion, posted a growth of about 74 per cent YoY.
In addition, the Elon Musk-led enterprise's topline from the sale of regulatory credits surged by 46 per cent YoY to US$ 518 million in Q1 2021.