Highlights

Alimentation Couche-Tard manages a network of convenience stores across North America, Russia, and Ireland among other countries.
Ahead of the earnings report for the first quarter of fiscal year 2022, Alimentation Couche-Tard is gaining investors' attention.
Couche-Tard is expected to release strong Q1 2022 results as the company bounced back from the pandemic woes in the fourth quarter of 2021.
Stocks of Alimentation Couche-Tard (TSX:ATD.B) are gaining momentum as the company is all set to release results for the first quarter of the fiscal year 2022 on Wednesday, September 1.
ATD.B share prices climbed 1.3 per cent and closed at C$ 51.88 per share on Monday, August 30.
The Laval-based company manages a network of convenience stores across North America, Russia, Ireland, Scandinavia, Poland, and Baltics.
According to Refinitiv data, Alimentation's stock growth of 18.6 per cent year-to-date (YTD) has outperformed the Toronto Stock Exchange 300 Composite Index, which declined by 3.8 per cent during the same period.
The stock price movement could be an indicator of a price growth in the wake of the company's Q1 FY22's results. On that note, let's take a closer look at ATD.B stock and find out more about the company.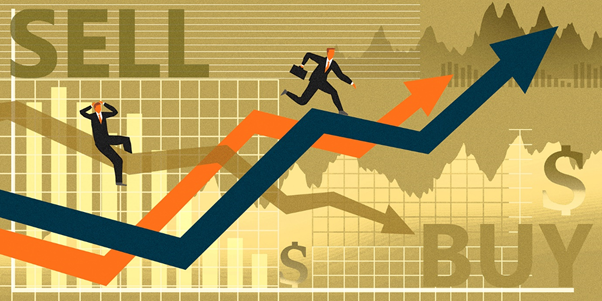 Copyright © 2021 Kalkine Media
What's next for Alimentation Couche-Tard (TSX:ATD.B) stock?

In the fourth quarter of fiscal 2021, the adjusted net earnings of the Alimentation Couche-Tard stood at US$ 564 million, up from US$ 520 million in Q4 2020.
In addition, its total merchandise and service revenues amounted to US$ 3.7 billion, representing an increase of 15.2 per cent year-over-year (YoY).
Also Read: Chembio (CEMI) is rising. A COVID stock to buy?
As the COVID-19 pandemic situation has improved and public health restrictions were lifted across the world, there is a chance that the consumer company will release improved results in Q1 FY22, and continue to do well in the remaining quarters of the fiscal year.
Alimentation stock clocked a 52-week high of C$ 52.28 apiece on August 23 this year. The recent price movements indicate that ATD.B stock could surpass this 52-week high in the next few days as its last closing price was C$ 51.88 per share.
ATD.B stock catapulted by 34.7 per cent in the last six months.
Also Read: Epik Prime: Where to buy the crypto & what is its price prediction?
Bottom Line

Couche-Tard runs 14,200 convenience and fuel retail stores and has a presence in 26 countries. As people are expected to step out, the company could use its existing network to increase global sales.
The overall S&P/TSX Capped Consumer Staples Index has expanded by nine per cent quarter-to-date (QTD), indicating that the consumer stocks have been performing well and could soar as businesses are restoring normalcy.