With Canada having kickstarted its 5G spectrum auction in June, the telecom services industry is likely to boom going forward in the country.
Telecommunication players are set to compete for 1,504 licenses in the 172 operational areas, where the auction tender will offer operational rights to companies in the 3.5 GHz band.
The Canadian government aims to welcome regional competitors in the race as a measure to moderate telecom pricing for the consumers. On the other hand, telecom juggernauts like BCE Inc. (TSX:BCE), Rogers Communications Inc. (TSX:RCI.A), Telus Communications (TSX.T) and Shaw Communications (TSX: SJR.B) have already ramped up their 5G services rollout.
Let's have a closer look at their operations, vis-a-vis, the rollout of 5G in Canada.
BCE Inc. (TSX:BCE)
The Canadian telecom major recently announced the launch of its 5G wireless services in Montréal, the Greater Toronto Area, Calgary, Edmonton and Vancouver. This development could push BCE Inc to touch new growth possibilities going forward as it now covers about a major fraction of the 5G services being offered in Canada.
BCE stock touched a fresh 52-week high of C$ 61.78 in June soon after this announcement.
Apart from expanding its 5G rollout, BCE has collaborated to set up a 5G research center to ramp up the rollout of the wireless service in the country. It also recently signed a pact with Amazon Inc. (NASDAQ:AMZN,AMZN.US) to collaborate its 5G services with the US-based company's cloud services.
BCE stock closed at C$ 61.22 on the TSX on June 21, 2021, operating in its upper circuits as optimism over BCE's services' expansion keeps investors upbeat.
The C$ 55.4-billion market capitalization company offers a quarterly dividend of C$ 0.875, which has a 5.717 per cent dividend yield.
Rogers Communications Inc. (TSX:RCI.A)
Another one among the largest telecom players in Canada, Rogers Communications is said to offers its 5G services to around 700 communities in Canada. With about 10 million subscribers, it earns about 60 per cent of its revenue from its wireless services portfolio.
Rogers recently announced the extension of its 5G services to Halifax and Nova Scotia.
The Canadian telecom giant won about 52 licenses in almost each province in the 5G spectrum auction. These licenses were valued at about C$ 1.7 billion, according to reports.
Rogers stock posted a C$ 33.14 billion market capitalization on June 21, when it closed at C$ 65.63, slightly lower than its 52-week high of C$ 67.75 (March 16, 2021).
Rogers Communication reported a two per cent year-over-year (YoY) rise in its total revenues in Q1 2021, while its net income rose three per cent YoY to touch 361 million.
The revenue growth was attributed to the telecom player's media and cable operations, while strong postpaid subscriber growth also aided sales, Rogers Communications said.
The company is also set to acquire a majority stake in Shaw Communications for about C$ 26 billion, which will likely help the telecom companies streamline their services, especially, the 5G offerings. This is expected to benefit the profits, as well as stakeholders.
Currently, Rogers pays quarterly dividend of C$ 0.50.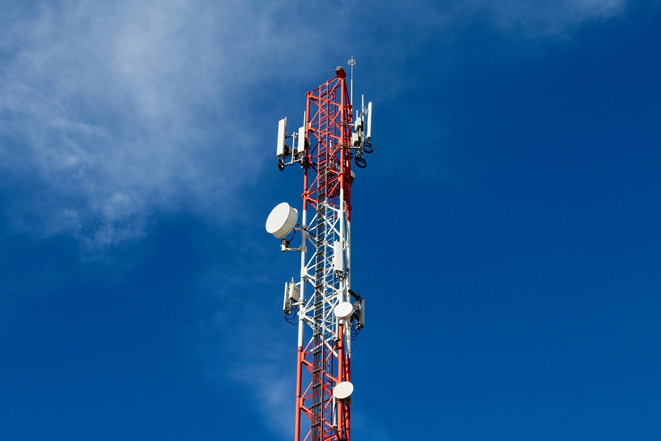 Source:Pixabay
Shaw Communications Inc. (TSX:SJR.B)
Shaw Communications is the parent company of Freedom Mobile, the fourth largest telecommunication player in Canada. It has a C$ 17.9 billion market cap, as per the closing price on June 21, 2021.
The stock pays a monthly dividend of C$ 0.099 and presently holds a dividend yield of about 3.307 per cent.
Its earnings per share (EPS) stand at C$ 1.75.
The company's deal with Roger Communications for a C$ 26 billion value is likely to help push up growth for the merged entity as this will enable them to collaborate on their wireless network resources.
Shaw Communications offers internet, television, and landline telephone services in British Columbia, Alberta, Saskatchewan, Manitoba, and northern Ontario. It said that over 75 per cent of its revenues flew in from its wireline operations in fiscal 2020.
The Alberta-based company has a 50-day average trading volume of nearly 1.5 million shares, as per TMX.
Telus Corporation (TSX:T)
Telus Corporation is one of the top telecom players in the country, with a roughly 80 per cent cumulative market share in the telecommunication space. Its current market capitalization is about C$ 37.6 billion, with 1.3 billion outstanding shares.
Amid the 5G spectrum auction bidding process, the company announced the sale of C$ 750 million sustainability-linked bonds on June 21.
The telecom giant pays a quarterly dividend of C$ 0.316.
It has recently taken steps to ramp up the rollout of its 5G services, through an investment of about C$ 46 million in Minganie, North Shore, and Capitale-Nationale region for the development of the wireless network.
The company is reportedly expected to invest in the range of C$ 1.1 billion to C$ 1.3 billion at the 5G spectrum auction.
The above constitutes a preliminary view and any interest in stocks should be evaluated further from investment point of view.