Summary

Rritual Superfoods has completed a 2nd commercial-scale manufacturing, crucial update on its forthcoming launch in the US.
The Company is actively working with its supply chain partners to ensure adequate raw ingredients and packaging materials.
The superfood player has also partnered with a third-party logistics provider and successfully executed the order automation process.
Rritual had earlier launched the US e-commerce website through which, it intends to sell its first set of products.
Rritual Superfoods Inc (RSF:CSE), a plant-based consumer wellness brand, recently provided an update on the upcoming US retail roll-out of its plant-based superfood elixirs. Notably, suite of products launched on the US website include Rritual's flagship collection of certified organic Mushroom and Adaptogen Elixir Mix powders. Currently, the Company offers products in the top three need-state health categories-
Lion's Mane Focus
Reishi Relax
Chaga Immune
The Company has recently appointed Sarton Molnar-Fenton as its new VP of sales for the US and is confident that her top-tier sales experience and skill will drive the Company's growth in the US.
READ MORE: Rritual (RSF:CSE) ropes in Sarton Molnar-Fenton to turbocharge sales strategy
Completion of commercial-scale manufacturing run for US launch
On 17 March 2021, Rritual revealed that it had finalised a 2nd commercial-scale manufacturing run. Notably, the manufacturing run was nearly 50% bigger than the first production run.
Further, the Company mentioned that production was scheduled for April and is anticipated to be 200% bigger compared to the current manufacturing run.
Accomplishing commercial-scale production while ensuring superior-quality products indicates a significant inflection point in the direction of implementing the RSF's go-to-market strategy.
Rritual Superfoods is also actively working with its supply chain partners to safeguard adequate raw ingredients as well as packaging materials to meet RSF's North American demand projection.
Rritual's Partnership with a third-party logistics player
Rritual has also partnered with a third-party logistic player and successfully executed the order automation process to synchronise with key retailers and e-commerce.
The Company also mentioned that this third-party logistics provider has warehouses in North America as well as the scale required to allow RSF to implement its mass retail roll-out strategy along with the completion of e-commerce sales.
Notably, the shipments for online orders have commenced and are being fulfilled by the logistics provider.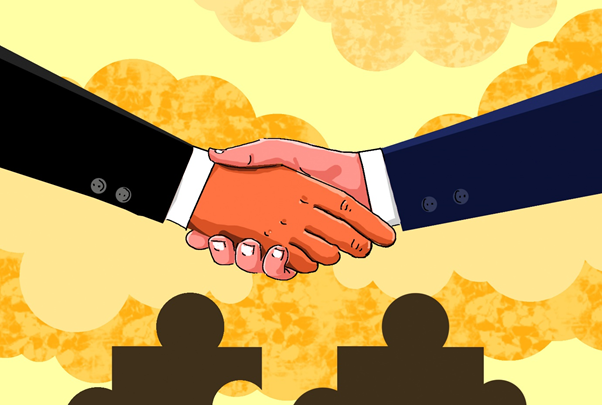 Source: Copyright © 2020 Kalkine Media Pty Ltd
ALSO READ: Rritual Superfoods to roll out its premium brand in Rite Aid stores across the US
USDA Organic Certification
One of the major milestones achieved by Rritual Superfoods has been the USDA (United States Department of Agriculture) Organic Certification for its products.
Rritual operates as a Certified Organic company. This implies that through processing, all of RSF's ingredients have gone through stringent scrutiny to validate they are free from synthetic hormones, toxic pesticides, antibiotics, and GMOs, or genetically modified organisms.
The objective of the USDA regulations is to increase biodiversity, ecological balance, purity, safety, and sustainability throughout the manufacturing process.
Furthermore, a product should comprise 95% or more organic ingredients to get a USDA Organic Certification and mut be manufactured as per the USDA standards and regulations.
On 22 April 2021, RSF shares closed the day's trade at CA$1.02, up 5.15% compared to the previous close.