Highlights

Net income considers all cash outgo, whereas gross income does not consider costs like taxes

Even if net income is in negative, it does not mean that the stock is bad – Amazon and Tesla are good examples as they initially incurred losses

S&P Composite Index returned over 20 per cent in 2021
Net income is the real income that has accrued to the business after all expenses incurred on running the operations are recognised.
Expenses do not relate to operational costs like labour and raw material alone. It is important to note here that the economy runs on taxes paid to the government, and all companies are expected to pay their fair share of taxes.
When these taxes, together with depreciation and interest costs on loans are all added up and subtracted from revenue, the figure arrived at is net income.
Gross income
Gross income, on the other hand, is arrived at without considering taxes, depreciation and interest costs.
What should investors know
Investors, especially retail investors, need not be confused. Both net income and gross income indicate how the company is performing.
For example, if gross profit is high but the company is booking a net loss at the present stage, there is still scope of business eventually turning profitable if it can eventually save on operational costs.
Net income represents the present-day profitability of the company. Some elements including corporate tax rates can change in the near-to-medium term, and hence, net income cannot be termed as a perfect number to rely upon for long-term forecasting.
Also read: Cryptocurrencies vs. stock market: What can be the best pick for 2022?
EPS for investing in shares
Earnings per share (EPS) can be arrived at by dividing net income by number of company's outstanding shares. EPS is present-day measure of company's profitability.
Also read: Top cryptos by market cap that ruled in 2021
Accrual based accounting
Listed companies use accrual basis accounting in their financial statements.
It means that pending accruals and liabilities are recognised before actual cash is received or paid. Net income is affected in a way that if expenses incurred but not yet paid aren't recognized, net income will be higher and vice versa.
S&P/TSX Composite Index
Net income and gross income are two very different figures, and both can shape the performance of stock. Now, let's look at the performance of TSX Composite index in 2021.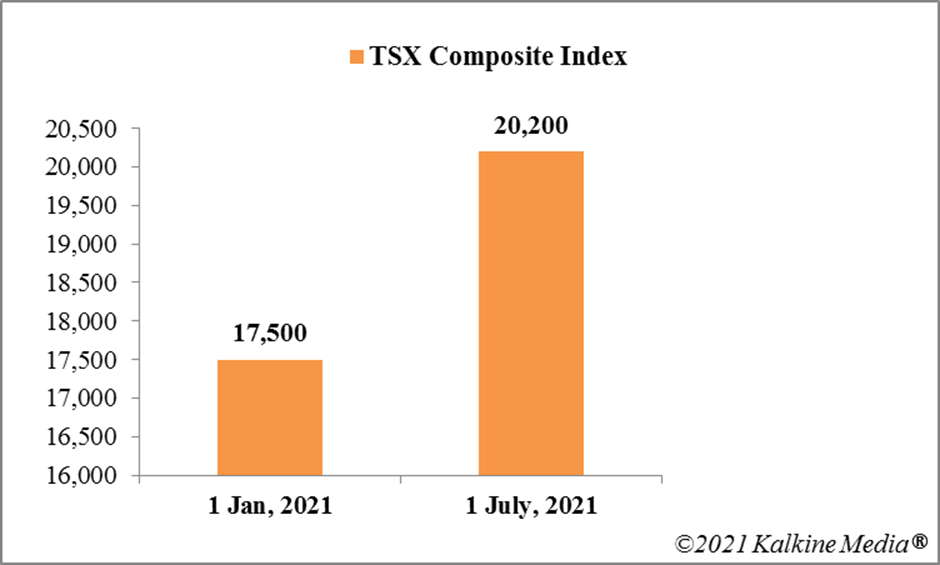 Having started the 2021 journey at below 18,000, the index crossed 20,000 in June and ended the year at nearly 21,000 level. The first half, by this count, was better for the constituent stocks. The 2021 year was overall very good with over 20 per cent return for investors of this index.
Bottom line
Net income is a figure that considers all the influx and outgo of money, including taxes. But companies may not shy away from negative net income in the initial years of operation, so that they can capture a larger market share and later reduce costs with focus on long-term profitability.