Summary

It is important to decide the quantum of your investment before building your portfolio
Check prices prevailing over a three-month, six-month or one-year period
Google some news about the company to self-supplement the available data
Investment in stocks has changed radically over the years. The proliferation of platforms that allow investors to invest in shares with a few taps on the smartphone have changed the entire scene. Retail investors have shaped the better-than-expected growth of global stock markets after the rough patch during the beginning months of the pandemic.
Often, new investors read about the rise and fall in stock price on social media platforms like Reddit and take an impulsive buy or sell decision. For beginners to make an informed decision in the stock market that has seen a rush of retail investors over past one year, it's time to go beyond news articles.
Here are two simple tips to follow:
1. Decide the quantum of investment
To decide how much to invest in stock market, calculate your debt-to-income ratio. It's simple. Divide your monthly debt repayments by your net monthly income and what you arrive at is debt-to-income ratio.
Lenders use this ratio to decide whether or not to approve a loan application. Most banks consider anything below 35 per cent as good. With this ratio, one can easily manage debt. But what if your debt-to-income ratio is below 20 per cent? It simply means you are sitting on a cash pile, which can earn you some extra income should you choose to adopt a prudent approach.
Did you know that S&P 500 Index gave a return of nearly 14 per cent between 2010 and 2020? The one-year return of S&P/ TSX Composite Index is a whopping 25 per cent. Deciding the quantum of your investment is easy. Just calculate the figure that if added to your monthly debt takes your debt-to-income ratio to 30 per cent. You may choose to invest this figure in stocks.
The next big question is how to pick stocks? Don't look elsewhere but at stock quotes.

Image Credit: Pixabay
2. Stock quotes have enough data
Quotes come with supporting information on 52-week high and low prices of the share, and the quantity traded on an exchange.
It is essential to understand that a stock quote is the 'market value' of any share. It depends on demand and supply forces that shape share price just like they do for any good/ service. This market value can be less or more than the 'book value', which is the value of the share in the company's balance sheet.
Investors need not worry about book value since capital gains on shares depend on the prices quoted on the exchange. Check the price range prevailing over a three-month, six-month or one-year period. These are available in the chart that comes as supplemental information with stock quotes on the exchange's website. The movement of prices over an extended period can shape how the stock performs in the near term.
To make an informed decision in a market that has seen a rush of retail investors over the past year, it's always advisable to go a little beyond stock.
Google some news about the company to self-supplement the stock quote data. If you find any positive outlook about the company or the sector, it can be a 'buy' stock. One can also take assistance from broker firms to weed out uncertainties and assess short-to-long term stock gains.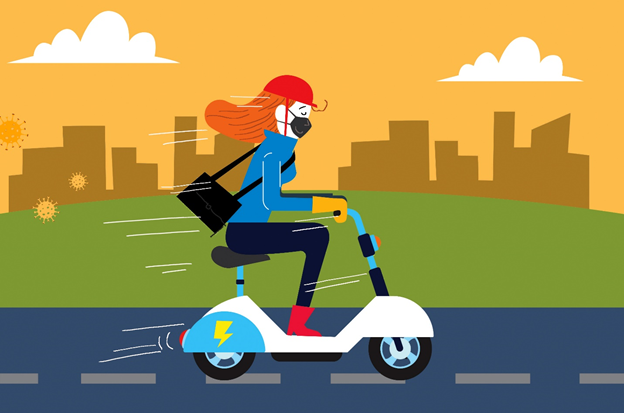 Copyright © 2021 Kalkine Media
What is a stock portfolio?
Any and every investment instrument that can create wealth can be a part of investment portfolio.
The best practice while building your investment portfolio is to assess your financials and park funds accordingly in diverse assets. As mentioned above, first calculate your debt-to-income ratio. If you have sufficient cushion, there is little harm in opting for mildly risky stock market assets. But the golden rule for all retail investors is the same – hold some fixed income instruments in your portfolio to at least keep inflationary pressures at bay.
With respect to stocks, options range from high-risk assets like penny stocks to least risky ones like dividend-paying stocks or S&P 500 index funds. If your debt-to-income ratio is too low, which means you have little debt to service and monthly income is good, you may choose to pick some highly risky asset in your portfolio, for example a crypto asset. But in such cases as well, always fix your intended returns, positive or negative, in the very beginning. Ten per cent is a fairly good return on a speculative asset and once you achieve it, try to book profit, unless there are clear signs of further gains.
The bottomline: Keep at least few fixed income instruments like certificate of deposit (no risk attached), have some appetite for precious metals and real estate (very low risk attached), buy some stocks with preference for large caps (moderate risk attached), and park a single-digit percentage of your total investment in one or two volatile assets like altcoins (very high risk attached).
A portfolio is never a portfolio unless it is diverse. But remember, every stock has a risk element attached, which can't be predicted. So, invest wisely.