Summary

GameStop, AMC limp back after getting crushed earlier this week.
Both stocks still down from the past week's highs.
Lawsuit filed on behalf of retail investors against 35 defendants, alleging conspiracy.
Stocks of AMC Entertainment Holdings Inc. and GameStop Corp. have regained some grounds in early morning trade on benchmark US indexes after a freefall this week.
GameStop stocks (NYSE: GME, GME:US) were up by 13 per cent to US$101 a share, while AMC (NYSE: AMC, AMC:US) stocks climbed 8 per cent to US$ 8.49 at 9:45 am ET Wednesday on the New York Stock Exchange.
The stocks were still relatively down from the past week's record highs. However, it was not immediately clear if the latest stock movements were influenced by Reddit betters.
GameStop and AMC have a market capitalisation of US$6 billion and US$2.4 billion, respectively.
On Wednesday, some 10 million GameStop and 38 million AMC stocks were traded. Both stocks had seen unprecedented rallies last week, which market watchers believe may have been triggered by an intentional short squeeze by individual traders on the Reddit forum.
Stocks of other companies like Nokia and BlackBerry had also seen spectacular value addition during the period, leading to high market volatility. But these stocks have since been stabilized.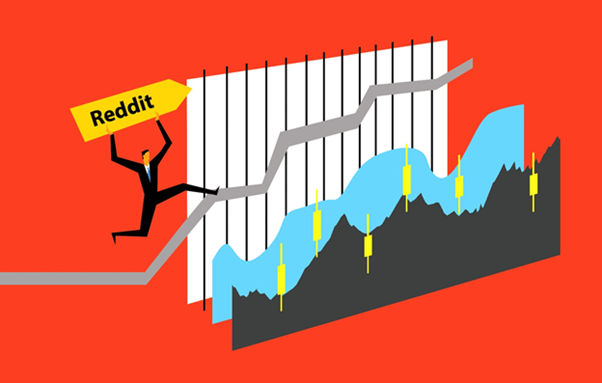 ©Kalkine Group 2021
From Rags to Riches
The impact was such that many 'rags-to-riches' stories have begun to pop up over the week. In one such case, a small-time trader has reportedly made a whopping US$200,000 from his US$500 investment on GameStop stocks.
The volatility in the markets have drawn attention of the securities administrators, but experts say they can do little to stop a similar situation in future as the markets are today open for all.
On Tuesday, a US law firm filed an antitrust lawsuit in a federal court on behalf of retail investors against 35 defendants, including Robinhood and Melvin Capital, alleging conspiracy to stop them from buying stocks in securities markets. Meanwhile, the case has continued.
Cinema chain AMC owns some 1,000 luxury dine-and-bar theatres across the US, Europe, and the Middle East. The company had recently raised US$917 million to keep its businesses afloat during the Covid crisis.
GameStop Corp retails video games and consumer electronics and has operations in Europe, Canada, Australia, and the United States.