Source: Joyseulay, Shutterstock
Summary

Trudeau government will likely spend more on clean energy alternatives and building sustainable infrastructure.
The COVID-19 pandemic affected women in jobs more than men, to support them the government might focus on child care.
Will the government impose a wealth tax? Find out in this article.
The Federal government will release the much-awaited budget in a few hours amidst pandemic and economic recovery expectations from Canadians. On April 16, Prime Minister Justin Trudeau had said that the government will adopt measures to keep Canadians safe, create jobs and build a sustainable economy in the coming years.
Reports suggest that the key aspects of the budget would be a stimulus package offering to overcome the effects of the third wave of the pandemic and an extension of other benefit programs for the citizens. In the article, we look beyond this and tell you about five things that might feature in today's budget:
1. 'A Clean And Green Economy'

Canada is focusing on reducing its carbon footprint and wants to build a clean and sustainable economy for the future. In this year's budget, the Trudeau government will likely spend more on clean energy alternatives and building sustainable infrastructure.
It might also offer subsidies to industries engaged in the development of clean energy technologies, building electric vehicles (EVs) and reducing greenhouse gases emissions (GHGs).
Recently, Infrastructure Minister Catherine McKenna, had announced plans to focus on increasing 'green buildings' through upgrades and retrofits. This initiative will cost around C$1.5 billion and will help the government in saving energy, reduce emissions and create jobs. Ms McKenna claimed that buildings are responsible for 20 per cent of the emissions.
2. 'Fulfilling Promise Of Child Care Support'

The Liberals have pledged for national early learning and child care system for decades and 2021 could finally be the year, when they announce a package for child care support program. Finance Minister Chrystia Freeland had earlier indicated that the pandemic has created a window for the government to focus on child care and fulfil this old promise.
The COVID-19 pandemic impacted women in jobs more than men. As the future of women looks uncertain, focusing on child care could go a long way supporting them.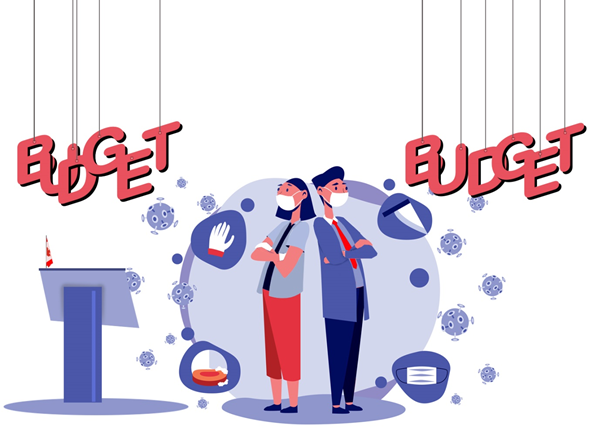 ©Kalkine Group 2021
3. Luxury Tax On the Cards?

There are rumours that the government will announce a luxury and digital services tax in this year's budget. Earlier, there were speculations about a wealth tax but it seems that the government won't opt for it.
A luxury tax would mean that if a person buys things like a yacht, a luxury car (over C$ 100K) and a private aircraft, then that individual will have to pay an additional luxury tax to the government.

The Finance Minister might also introduce a sales tax for online platforms and e-commerce warehouses. Ms Freeland might also introduce a digital services tax for big tech companies.
4. Spending On Measures To Eliminate Inequality & Racial Injustice

The COVID-19 pandemic exposed inequalities and racial injustice in Canada and the government might announce benefit programs for non-white and elderly people in this year's budget. Last year, PM Trudeau had recommitted himself to eliminate racism and provide benefits to people who have been disadvantaged historically.
To eradicate poverty and reduce social exclusion, the government will likely announce a scheme that will create jobs and boost the economic conditions of these people.
Canada is already on the path of ending racial injustice as in 2018, the country recognized the United Nations Decade for People of African Descent (UNDPAD), which aims to end racial injustice across the world.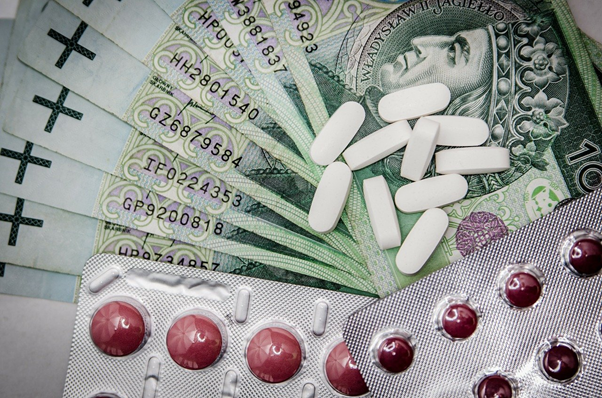 Source: Pixabay
5. Will Pharmacare Be A Reality Soon?

The unprecedented public health crisis has highlighted the importance of a good healthcare system. The liberals say that they are committed to a national pharmacare system that will enable Canadians to have equal access to medically necessary drugs.
To show their commitment, the government might announce a budget for pharmacare to take the project forward.
Earlier this year, PM Trudeau had hinted that the country could see an election this year and now might be the time to boost pharmacare's prospects as Canadians have been waiting for such a system for many years.